This is our definition of heaven – being on a self drive safari in southern Africa.
Why do we love it so much?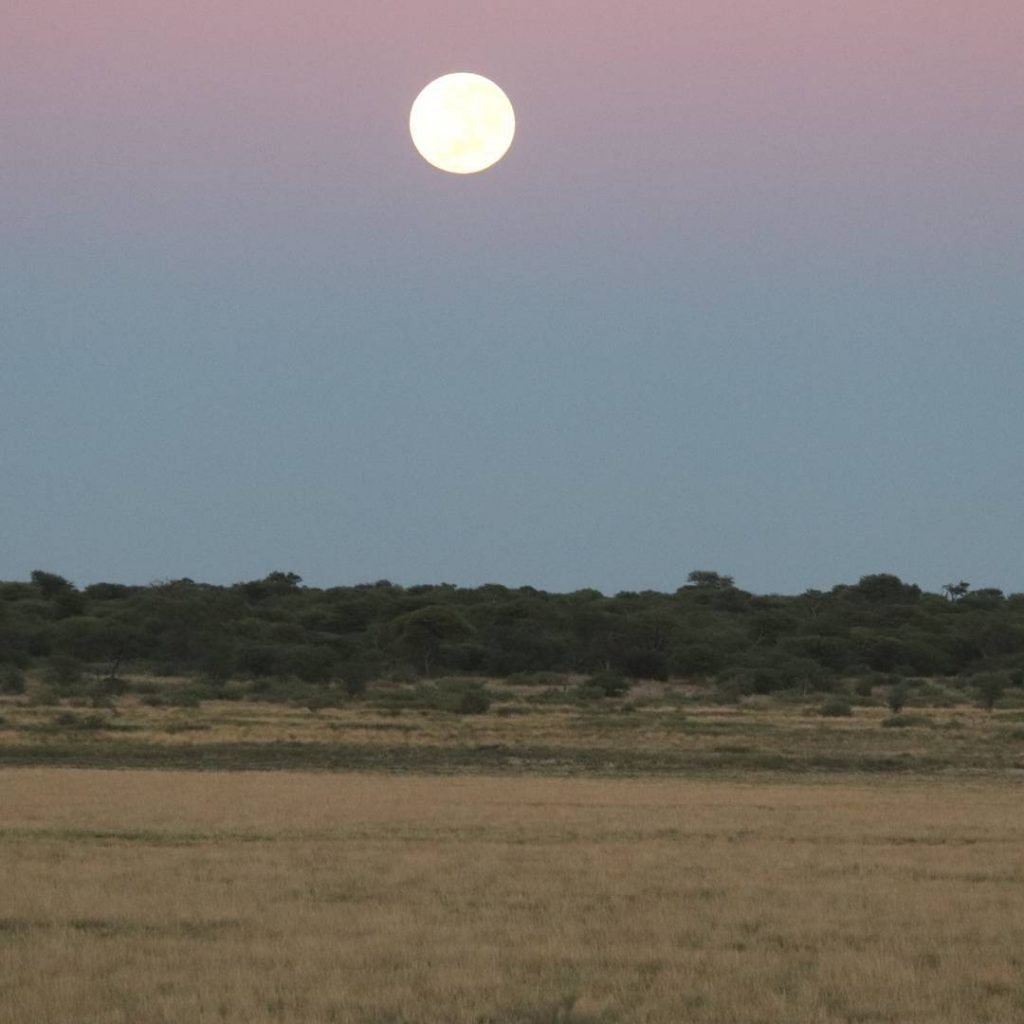 We love leaving the normal day-to-day routine of home behind us. We love getting in touch with the bush – with the seasons and temperatures, the animals and birds, the sounds and smells, the sand and the earth, the stars and the moon, ourselves and each other.
In this blog I describe a day in the life of a self-drive safari to give you a taste of what is in store for you when you do a self-drive safari, and give you an insight into why this is such a fabulous way to experience the wonders of southern Africa. From the minute you wake up through to your head touching the pillow at night, the day-to-day rhythm of a self drive safari is like nothing you've ever experienced and will stay with your forever.
Waking up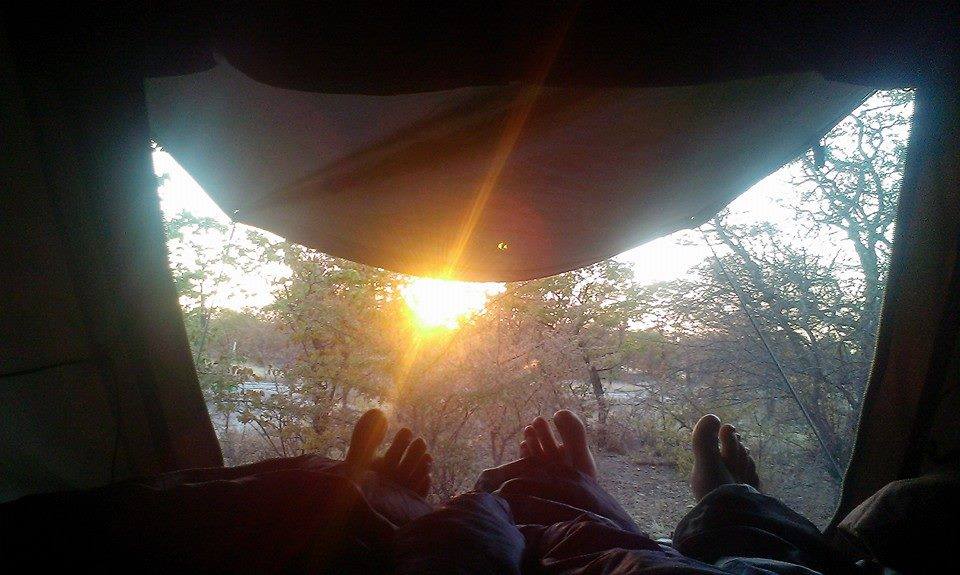 Waking up in southern Africa is a treat for the senses. Indeed, it is the sense of sound that often keeps you awake at night and certainly draws you into the new day. Through the night you might have been lucky enough to have heard the repetitive hoot of a scops owl, the whoop whoop whoop of a hyena, the sawing cough of a leopard or the incredible deep guttural call of a lion – a magic sound that goes right through your whole body and soul. Whether you dreamt the night away in a roof top tent, ground tent, rest camp or safari lodge you will also slowly emerge into the new day through your sense of hearing – however now it is the sounds of the animals of day coming to life – numerous bird calls but always a dove cooing, possibly the deep boom boom boom of the ground hornbill, the alarm call of a baboon or impala, and if you're lucky you might still hear the lions establishing their territory and know which direction to head for your morning drive!
Your morning drive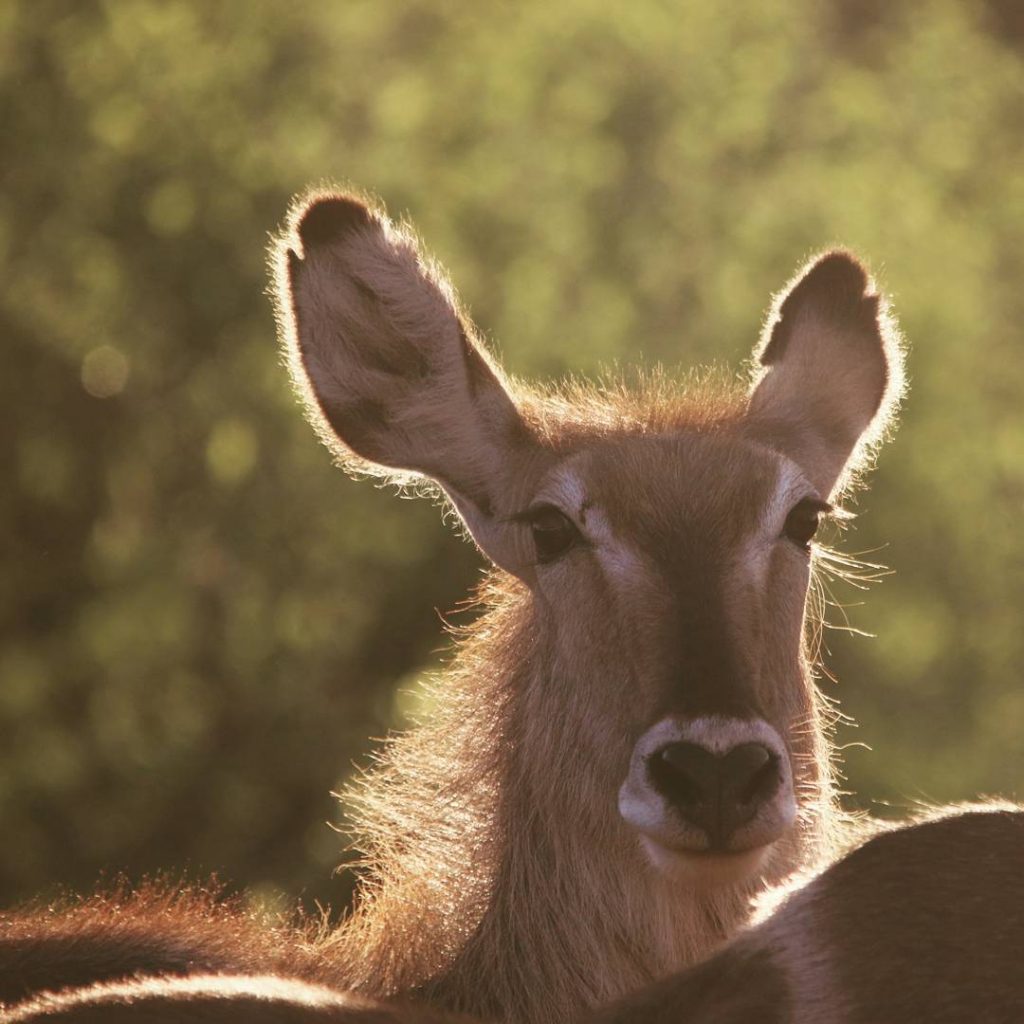 Dawn is a magic time in the African bush – the nocturnal animals are still active, the diurnal animals are waking up, it is still cool enough that the predators are on the move. There's no time to waste and we time our rising with the gates of whichever game reserve we are in (most game reserves have specific times telling you when you're allowed to be out and about looking for animals). As soon as the gates open we are in our car and on the look out for exciting encounters. If we are driving on dirt roads and are the first out the gate we scan for the road spoor and maybe spot some predator footprints and follow them until we find a magnificent lion, leopard, cheetah or wild dog. If we are driving on a tar road we will keep our eyes out for lions which often remain on the road for the warmth it provides in the cooler part of the day. We have usually packed some sort of early breakfast in the car — some bowls, milk, cereal and utensils or maybe some rusks and fruits. We will look for a waterhole and pull over for a break. Spending some time easing our hunger and keeping our eyes out for a leopard coming down for a morning drink. We will then hit the road and keep driving, looking, searching, trying to read the signs of the bush …looking for some of the bigger, more charismatic animals but also stopping to appreciate the smaller sights of the African bush – dung beetles rolling their balls of dung across the road so they can lay their eggs in them, tortoises going for a walk, the slow gait of a stunning chameleon, beautiful bee eaters lined up in a row, a lilac breasted rollers swooping for an insect.
Siesta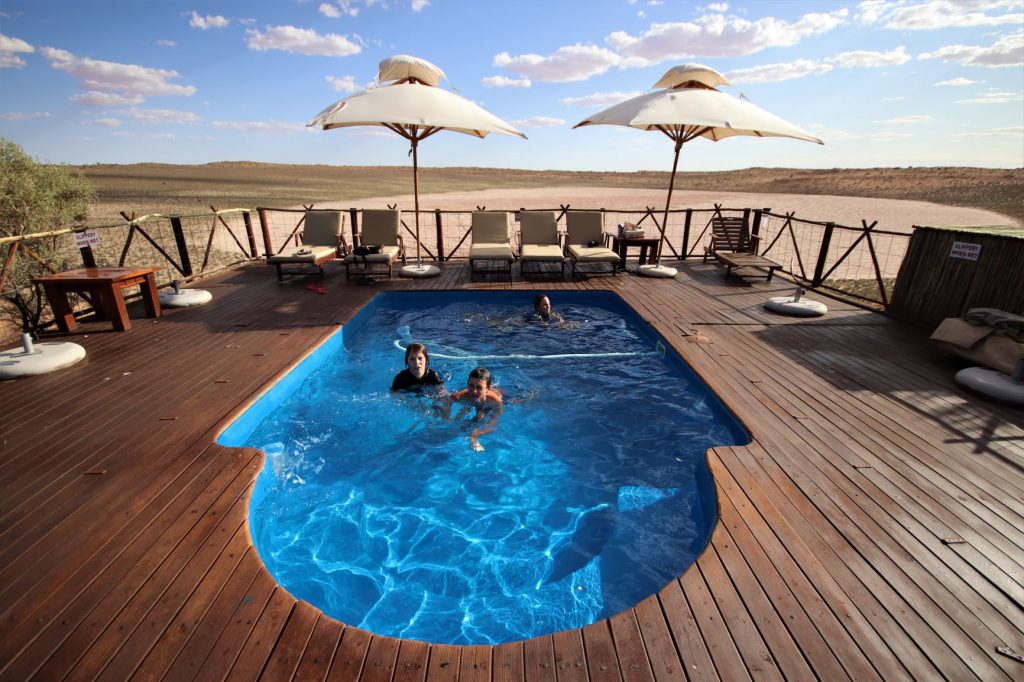 By now are stomachs are in full grumble mode and we will have either made our way back to camp for a big brunch or maybe found a picnic site where we can make our brunch or hire a scottle braai (bbq). There's nothing like a big fry up, or possibly pancakes, to hit the spot – yum! A well deserved treat after an early morning. By now the day's heated up and just as the animals are resting under some trees it's time for some down time …. Depending on the season either lazing by the pool, having a lovely shower (maybe a romantic outdoor shower), possibly getting some food ready for dinner and almost certainly including some sort of siesta in your tent or room.
Afternoon drive

Then as the day cools down you might choose to head out for an afternoon drive. Watch some herds of elephants enjoy a drink and swim if it's hot, see if the day time cheetah or wild dog hunters have had any luck, and as the day cools down see if any of the nocturnal hunters are stretching their limbs. This is when you can enjoy a sundowner so take a beer and some snacks with you and head for a lovely dam or hide where you can step out of the car and stretch your legs. Most game reserves have strict hours when the gates shut and you must be back at your rest camp so we always make sure we are careful with our timing and give ourselves plenty of time to return – keeping a bit of time up our sleeves in case we have any special sightings on the way home.
Braai and bed
Once back at your camp site, rest camp or lodge it's time for dinner – either enjoyed at a restaurant or cook yourself a braai as the night darkens and the night critters come out to play. Depending where you are you may treat yourself to an exciting night drive to find some unique nocturnal animals. Before heading off to bed keep an eye out for any bush babies or owls around your camp – the action never ends in Africa.
Travel Africa has a fabulous range of self-drive itineraries to give you some ideas and contact us to tailor make your perfect self-drive holiday:
South Africa Self-Drive Itineraries


Namibia self-drive itineraries

Botswana Self-Drive Itineraries


Zimbabwe Self-Drive Itineraries