See what 52 of our clients, travelling over the last 8 years, have to say about Travel Africa and their amazing holidays.
I spent the month of May in Namibia & South Africa. I was travelling solo and couldn't find a suitable guided tour so I turned to Chris at Travel Africa and he came up with a splendid itinerary for me. We messaged and emailed and talked on the phone and we met up twice in person to arrive at the final itinerary. He couldn't have been more helpful and responsive to all my queries and concerns. Everything went according to plan and I had the most fantastic trip. All the places I stayed were even better than I expected. I would definitely use Travel Africa for future travel in Africa.
Best wishes to you and your family during this difficult time. When borders open and it is safe to travel to the Southern African region we hope we can book through guys again. Your attention to detail and communication with our planned trip has been phenomenal. 
Once again we really appreciate all your help with the trip and your understanding and time spent sorting out our refund. We wish you and your family all the best and look forward to booking with you guys in the (hopefully) not too distant future.
Nice to hear from you, I appreciate you giving us an update on what has been a very rocky year. We feel very sorry for everyone in the travel industry - they have been hit so hard by the pandemic. We were really impressed with your service, and hope that we can pick up where we left off with you. Thanks again and best wishes for the next period.
Our family of four just returned from a month self drive camping trip from Windhoek to Johannesburg via Botswana and Victoria Falls. After trying (and failing) to organise my own itinerary I contacted Travel Africa Your Way and had the trip planning done by Chris. 
I cannot recommend Chris highly enough - he has been extremely helpful and provided excellent route planning and communication through the entire process of the trip. The fact that he has travelled to Africa extensively with his own three children really helped dispel any fears about travelling with our own primary aged kids. His input allowed us peace of mind and ease of decision making which was highly valuable as we drove 8000km across countries we were unfamiliar with.
We have returned from Africa with a definite want to return in the not so distant future!
The trip was amazing, we all had the best time. Each camp we went to offered their own unique stamp. We might not have water in some but we got to see a lot of wildlife, very up close and personal. Everything went very smoothly no hiccups along the way.  The accommodation and food was terrific. The staff at each place were exceptional and made us feel very welcome. Our drivers on the Safari's were exceptional ,so dedicated to finding us the animals. There was only one animal we didn't get to see and that was the elusive Cheetah. How incredible that there was only one animal we didn't see. Numerous sightings of wild dogs, leopards, lions we were so lucky. 
Our helicopter flight over Victoria Falls was spectacular. It puts into perspective how big they are. Another highlight was the steam train dinner ride. Well worth every penny spent. I can highly recommend it.
Thank you once again Chris it was a trip of a lifetime.
We had a great trip, one of the most enjoyable of all the many I have done (I have been to 60 countries, many of them more than once). Nothing went wrong, we enjoyed everything. I particularly enjoyed Moremi Crossing and Rra Dinare – the safaris and guides there were excellent, we saw lots of animals and birds, in fact everything except a cheetah.  I also very much liked the tented camps there and the staff who looked after us very well – great personal service.  Thanks again for everything.
Chris from Travel Africa Your Way organised the holiday of a lifetime for us in Botswana, Zimbabwe and Kenya. Everything went like clockwork, not one single glitch, and we had the time of our lives, saw everything - baby rhino playing in the rain, leopard, heaps of ellies, hippos, lions hunting, beautiful birds and gazelles, giraffes, hyena prowling through the camps at night, beautiful sunrises and sunsets...just amazing. The mobile camping safari in Botswana was exactly what our family was looking for. It was the best - hot, dusty and dry but the team were incredible and we saw more game in Botswana than Kenya. We loved being so remote and coming in to camp in the evenings to the wonderful aroma of KK's cooking. That man could work wonders with a cast iron camp oven. Seeing Kilimanjaro was a dream come true. I burst into tears of happiness when the clouds parted and there was the snow. We are ready to do it all again. I have nothing but praise and gratitude for Travel Africa Your Way.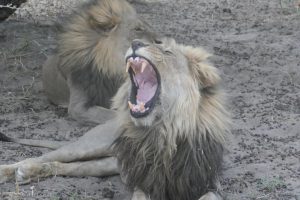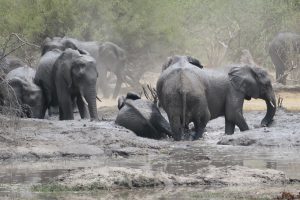 Have just returned from a fabulous trip to the Okavango Delta, Botswana and South Africa with friends from Aus and the UK - what a magical journey! I am well-travelled and normally a great planner, but 15 months out, the thought of trying to organise journeys across the great continent of Africa from Australia was just a bit too challenging, until I stumbled across Chris and Travel Africa Your Way in Sydney! From my first contact with Chris, every detail of our customized travel was meticulously planned, checked, confirmed and re-checked again. The personal one-on-one service made such a difference - Chris has a lovely communication style and is very patient 🙂 - nothing was ever a problem and all communication was done via email due to busy schedules. Our arrival, tips, transfers, transport, hire van (brand new), distances we needed to travel, accommodation and local recommended sightings were perfect! Our party of 6 were extremely impressed and thankful, and wow Africa, what a beautiful continent and people. Something we will never forget - so put it on your bucket list if you haven't already, and contact Chris for a perfectly customized experience.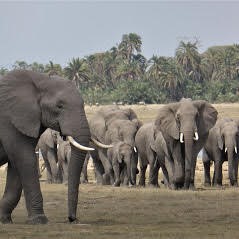 We've just returned from a family trip to South Africa. What an experience! After trying to piece it together ourselves and not getting anywhere for about 12 months, we stumbled across Chris & Sandie and they delivered us the perfect trip. Everything worked and we had the trip of a lifetime. Looking forward to booking our next adventure....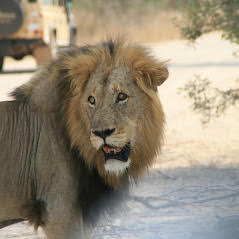 Thanks for your planning and advice. The itinerary and suggestions were great. Overall - an amazing trip we will always remember.
We had an absolutely fantastic time and everything went smoothly. Fantastic trip and thanks very much for all your help.
First of all I want to say a large THANKYOU for your impeccable service and enthusiasm for our trip. At all times we felt that you had our best interests at heart. The trip went off with an absolutely 100% success rate, there was not even the slightest glitch in the arrangements which was remarkable given the many disparate groups you needed to book with to make this happen. We all had a brilliant time and saw all of the animals that we wished and more ! ( still missing an Aardvark though). Thanks once again for setting up a perfect holiday. Your enthusiasm and prompt replies to any questions we may have had made us feel comfortable and well at home dealing with Travel Africa.
We had an amazing trip, had a great time and enjoyed every moment of it! The people, natural environment and landscapes. The peaceful and remote location at Pom Pom. Thank you for your helpful, knowledgeable, informative and prompt/friendly service.
We have travelled to Africa three times now with Chris organising our itineraries. We have always been delighted with the result. We have travelled to South Africa, Zimbabwe, Lesotho, Swaziland and Botswana. Each trip has been very different and we have really enjoyed each one. We have asked Chris to tailor our trips each time and he has given us options every time, we then peruse them and choose which one suits us. We have had a mix of accommodation ranging from Rest Camps in Kruger to high end Safari Lodges in Botswana. We have enjoyed them all. We would highly recommend that you talk to Chris if you are thinking of an African trip, his knowledge is very good and his attention to detail once you book with him is special. We are going again in the near future and of course we will use Travel Africa again.
Well thank you so much!!! We had the most amazing time in South Africa - we all have the 'Africa' bug now, we have all talked about 'when we go back we should.....'. The game reserves, the accommodation, the whole itinerary - it worked so well. Thank you for putting together a fantastic mix of the Cape.
We all thoroughly enjoyed taking the kayak/lilo trip at Storms River and watching the dolphins play in the surf, we couldn't believe how much game we saw at both Hluhllwe and Addo. We took a few hours to relax after visiting Cango Caves (the tour guide we had was brilliant!) the guesthouse in Shoemanshoek was wonderful we took the 6 minute walk to Kasura winery and enjoyed delicious wines and food and Hermanus brought us back into a more Western style of life and a glimpse of something large in the sea - but we're not sure what. Everywhere we went the staff and owners at the accommodation were incredibly helpful and happy people. Cape Town also worked really well.
All I can say is - superb!
Thank you once again a wonderful holiday. We would totally recommend Travel Africa. 
We had 5 glorious weeks in South Africa!! We spent the last two weeks travelling to some of the lesser known game parks and Chris did a fantastic job with all the bookings including car rental! The route suggestions were fantastic and it made it all so much easier. Will definitely book through Travel Africa again - fantastic service and expert advice!
Our family of five (incl. kids 9 & 11) just came back from a 5 week adventure in southern Africa, much of it organised by Chris and Sandie from Travel Africa. We were so impressed and grateful for their advice, experience and suggestions for the most exciting itinerary, which took us on a self-drive safari from Cape Town through Namibia (the landscapes, lodges were so spectacular) and into Botswana where we joined an 11 day camping safari (too many beautiful animal encounters to mention) and then onto Zimbabwe where we finished off with some adrenalin fun. Every aspect incl: car hire, accommodation, itinerary, things to see and do, practical travel tips and frequent and timely communication, was planned and delivered without a hitch.
Truly the best 5.5 weeks we've had as a family and for much of it we have to give credit to Travel Africa. Everything was as expected if not better, super smooth where the dots connected and in between: extraordinary sights, wildlife, weather, food and people. So many highlights!
Namibia was fantastic, the endlessly fascinating and striking scenery, the lodges where we stopped each night were beautiful oases in the desert. We loved Fish River canyon and Sousuvlei and all the other spots we stopped. A fantastic itinerary.
The Botswana safari was brilliant.  Great guide and camp assistant, so much more wildlife than we expected, the birds were amazing and travel in the safari truck was crazy at times, but so so good. We missed out on seeing Rhino, but didn't really care as we saw so many other things including a lion hunt and a wild dog hunt. Our kids loved the safari.
Thank you Travel Africa for making it so easy for us. Highly recommended.
Many thanks to Travel Africa for an awesome holiday. Chris organised our six week itinerary with meticulous detail, every booking was accompanied by detailed driving instructions, suggestions for day trips and insights in to the local area. We stayed in wonderful accommodation that perfectly suited our family. So impressed we will be booking another trip.
We cannot begin to thank Chris and Travel Africa for the truly momentous trip. The amazing diversity of fauna, often experienced at close, almost intimate range, was both exhilarating and uplifting. The complexities of lives of the African people we met will be a reference for discussion for many years I'm sure. Our whole family appreciated Australia and our world anew. The best aspects of Travel Africa's service were their great response to any queries with well informed expertise, attention to detail and tailored planning, accurate costing, in many matters that we had not even thought of. Thanks for your great advice and organisation of our trip. It fulfilled our expectations and beyond, I would have not had the confidence to do all we did without your help. Mindblowingly awesome!!
Travel Africa helped me with recommendations and bookings for our family trip to South Africa. They secured hard to get bookings in Kruger and helped come up with an itinerary within our travel dates that worked for us all at a price that I couldn't have managed if I was booking it myself.

Everything went perfectly! I can't believe it's taken me so long to get to South Africa and now I just want to go back.

The rest camps in Kruger were excellent and Shindzela was magnificent.

I highly recommend Chris and the Travel Africa team!
Thanks Chris. We had a fantastic trip to South Africa. You did an outstanding job selecting accommodation. It was all excellent and exactly what we like – small boutique type places in great positions. We would recommend a trip to South Africa to anyone and pass on your details without hesitation.
My mum and I just returned from our 2 and a half week holiday to Cape Town, Kruger, Victoria Falls, and Botswana. We saw and experienced some of the most amazing things, a holiday we will never forget. All thanks to Chris who organised the perfect itinerary for us. From the transfers, to the tours, to the safaris, to the accommodation, everything was just perfect and our holiday was just a breeze, we didn't have to worry about a thing. Chris is so professional and knowledgeable and so easy to talk to and quick with his responses. Our favourite place was definitely Sabi Sands, getting so up close to some amazing animals is something we will never forget. Kruger was also so amazing, we were so lucky with how many animals we saw there and we had an awesome guide who was so friendly and taught us so much. Cape Town was great to see, so much to do there, but all our tours were great! We saw so many great places. Victoria Falls was beautiful! The lodge was so amazing having the view of the waterhole from our balcony was beautiful, we saw so many animals come down for a drink. We did the devils pool which was so scary but so amazing at the same time! Haha I highly recommend it to anyone! And Chobe was great! Love where we stayed, we will definitely go back and stay a little longer. We loved everything you booked for us. Africa was everything I expected and so much more! We will definitely be returning to Africa in the next year or 2, and we will be booking through Travel Africa again 🙂
We have come away from this amazing month long holiday through three countries with memories and photos of hundreds upon hundreds of amazing animal encounters, a very enlightened view of the cultural, living conditions and economical reality of these countries. And are so grateful that you were able to put together a self drive holiday (in a great little camper) that suited us down to a tee. Being able to self-drive and not be on a tour bus schedule meant we could catch more sunrises and sunsets, slow down, observe and absorb the culture at a more personal level and have closer wild life encounters – like a sleepy leopard right next to our car and three bull elephants fighting only15 metres from our car as well. Our stay in the treehouse at Ngepi was probably our favourite accommodation closely followed by the beautifully setup pangolin at Shikwari. Thank you Chris for arranging such a fantastic travel itinerary for us. Your first hand knowledge of many of the areas, knowing that you have also self-driven most of these routes, certainly showed in the way you were able to tailor the adventure to suit our interests and the extra information which made it so easy to fill each and every day with amazing lifelong memories.
Overall we were incredibly impressed with South Africa – everyone was extremely helpful & friendly. We were careful but never felt threatened anywhere. The food was great & costs very reasonable. We treated this trip as an introduction to South Africa & based on our experiences we definitely want to return to see more. So thank you Chris for organising an outstanding trip – the advice provided and recommendations were perfect!! Everything went smoothly enabling us to have one of the best holidays we have had. We will definitely use you for any future plans for Sth Africa & recommend you to anyone who is considering a trip there.
Everything was fabulous! Mozambique, I just had THE best time, the tour was fantastic, the arrangements went like clockwork. Can't say enough about Mozambique, Maputo was fun, Gorongosa Nat Park was fantastic, the Islands were both beautiful in different ways. I met lots of wonderful people along the way and my only regret is I could have spent longer in the country. This trip has definitely whetted my appetite for Africa so you will definitely hear from me again. I can't thank you enough, as I said everything was fabulous!!!
We used Travel Africa to organise a two week trip from the UK. Chris and Sandie put together an itinerary they knew would suit us and our three children (13, 11, 8). When we made some changes it was no problem to them to accommodate them. The trip went very smoothly from start to finish with the highlights being the water park at Sun City and the time spent in Kruger. Only slight downside is that Sun City to Kruger is a long, long way… but then we knew that anyway and the views en-route were great as we neared Kruger. Will use Travel Africa again and recommend them to you.
We had a great experience on our two week self -drive safari organised by Travel Africa … your way. Personalised service from Chris and Sandie and the fact that all the bookings went without a hitch. Can't wait to travel with them again and see more!
I had a great experience with this company! Chris was very responsive and patient with my requests. He helped me put together a wonderful itinerary for Kasane, Botswana and Vic Falls, Zimbabwe. Highly recommend Travel Africa Your Way.
Trip was amazing. Inyati was incredible, couldn't fault that place – the food, staff, everything was incredible. Kruger was also fantastic. The guide we had was fantastic – so knowledgeable, we really enjoyed it all. And to finish in Machangulo Beach Lodge – wow I had no idea that place was going to be so amazing, was the perfect end to the trip. Thanks again for planning such an incredible trip!
Our family of four (kids 12 and 10 years old) just had a fantastic few weeks in beautiful South Africa, taking in the Kgalagadi Transfrontier Park, Cape Town and Kruger National Park. What an amazing trip! Our experience was made so much better thanks to the smart and considered advice from Chris, who knows everything there is to be known about transport, accommodation, activities and of course the all-important wildlife. I would 100% recommend Travel Africa to anybody planning a trip to this beautiful part of the world.
We have just returned from an amazing family trip to Southern Africa and this was the third time we have booked through Travel Africa. As a family of two kids (12 and 9), we trust the expert advice and knowledge that comes from Chris' own experience of independent travel in Africa. We love independent travel, but don't have the time to organise it and get the best deals which is why we outsource to Travel Africa. We gave Chris our preferred destinations, types of experiences wanted, budget and time frame for the trip. We wanted to do a mix of camping and lodge accommodation, and self – drive and Chris listened to our needs. He promptly returned with an itinerary that offered more than we expected, or could have done ourselves. We had a fantastic time throughout South Africa over the summer holidays (Dec 2017 -Jan 2018) with incredible animal sightings (Kruger and Kgalagadi Transfrontier National Parks), cultural activities (including a three day stay with Khomani San learning about their culture), and diverse, beautiful natural landscapes (from the desert, to the Cape of Good Hope, to the plains of Kruger). We are already planning with Travel Africa our next visit to Namibia!!!
Our family of 4 has just returned from six magical weeks in South Africa, Lesotho and Swaziland. This trip has been in planning for a long time, and we can't thank Chris enough for the hand holding, expert advice and willingness to help out to make sure our holiday was a success. His knowledge of (amongst other things) driving routes, tourist attractions and accommodation options is first class. Our holiday spanned urban areas of Cape Town, including a Robben Island Tour, Table Mountain and Cape Point, the majestic landscapes of the Drakensburg Mountains, the peaceful tranquillity of Kogelburg Nature Reserve and the up-close animal encounters of Kruger National Park. My family is already talking about our next African adventure!
Just want to say a big thank-you for the excellent itinerary planned for our "extra" week in South Africa. It was an amazing experience and gave us a taste of the Karoo as well as the beautiful animals at Kariega. (I assure you that nothing large and growly even came near devouring us! – all my fears allayed with an extremely skilled and competent safari guide Trust).
Thanks again, Jan and John
Our recent holiday went like clockwork and exceeded my expectations: it was Wow! Travel Africa organised a 35 day (self drive) tour of Namibia and Botswana for my friend and I, ending at the Vic. Falls. I have been to Africa before but this time trusted Chris to select his suggested route, accommodation and vehicle supplier. We organised our trip from Melbourne with phone calls and e-mails only. We were very impressed that Chris could answer all our questions and knew the roads, driving conditions, activity and accommodation options of all the areas. Our tour was a mix of roughing it and luxury, just as we had requested but the little extras Travel Africa added to our schedule such as secluded and remote campsites, luxury hotels, micro flights (Vic Falls) made the holiday unforgettably enjoyable and comfortable. The icing on the cake was the seamless transfer and pick ups between sites for us that led to a totally stress free and memorable holiday for a price I would never be able match independently. We totally recommend Travel Africa to tailor a perfect holiday.
We've recently returned from an amazing holiday in South Africa. Part of our incredible memories are of the 2 safaris we did that were booked with Travel Africa. Chris was so helpful in making recommendations that would suit our itinerary, and without him I'm sure we would have struggled to find availability anywhere. We have family in SA so have been many times back for holidays, but this was the best one yet by far. Chris's knowledge, experience and advice was spot on, and we had some unforgettable animal encounters along the way at Mountain Zebra and Addo. I recommend anyone embarking on booking an African Adventure do so through Travel Africa, you'll have the trip of a lifetime!
Shannon, Jacques and family xx
This was taken at the sunset drive at Mountain Zebra.  Just after this on the way back to the lodge we saw a lioness right next to the road. She was calling to the rest of the pride, it was so special to see and the noise was indescribable.  The guide told us every animal within an 8km radius would have bolted at the sound of it!
Their intricate knowledge of Africa … Highlights: the diversity – we saw so many different places, people, different geography, wildlife, history. A very well rounded trip …. An AMAZING life changing trip. Thank you so much for the thought and planning you put into it for us. The Crawford Family x
Hassle free, very responsive and made great suggestions. Clearly they have a great understanding of South Africa and some of the less travelled areas. Sandie and Chris are great people to deal with. Highlights: finding a leopard in Kruger by ourselves, the game drives at all lodges, but especially at Madikwe and Tuli Block.
We were fortunate enough to discuss with Travel Africa our desire to go to Namibia. Considering we were only able to go at peak season at very late notice, Chris was able to put together an amazing trip which combined the dunes in the south, to Damaraland and then onto Etosha. Everything was organised without any problems and communication second to none. As far as the trip itself, it was everything we had dreamt of and more ! Already looking to go to Botswana next year with Travel Africa ….
An amazing trip to Kruger!! I will be back for sure and will book with Travel Africa again. Everything was seemless and I cannot explain all the incredible things that happened – from full moon partial eclipse to having brunch at Lower Sabie as the buffalo herd drank on the river bank to seeing lions just after their kill. Thank you Travel Africa!
We had the trip of a lifetime thanks to Travel Africa! After talking to a number of travel companies, Chris was the first travel consultant to make me feel at ease. He went on to build us the most perfect honeymoon holiday in Namibia! He truly brought our honeymoon dreams to light. From trekking with the white Rhinos to climbing the biggest sand dune, our trip was truly unforgettable. It wouldn't have been possible without Travel Africa! Can't wait to use their services next time we visit Africa.
Travel Africa certainly provide individual service. Chris listened to what we wanted to do and made suggestions to make a perfect itinerary. Everywhere we stayed was great but Kruger was a definite highlight. We enjoyed a great trip and thanks to Chris and the team for showing us the diversity of South Africa.
Our trip to South Africa was wonderful. Thank you for your recommendation for Lions Sands. It was delightful. Our room was gorgeous, spacious and everything was quite delightful. The game drives were incredible we saw everything, the big 5 and so much more. My goodness overtime I think about it I get shivers. My favourite was the leopard and the lion cubs!!! Yes a fan of the cats … However the elephants, zebras and giraffes were also amazing.
The tree house was the most wonderful experience. It was a perfect evening, 25 degrees, with a beautiful dinner arranged for us, a complimentary bottle of Veuve Clicquot and we were dropped at sunset. The stars were amazing and we looked out over the tree tops to a glorious sky.
So all in all fabulous. I have promised my children I will take them next time.
We enjoyed a fantastic holiday and definitely benefited from all of Travel Africa's vast knowledge. I found any questions or queries for further information I had were answered promptly – thank you! Their knowledge in assisting us in creating a complete end to end holiday in South Africa meant seamless travel between destinations and accommodation for 18 people.
What a fabulous trip! It lived up to and exceeded our expectations. The accommodation, the staff, the food, the experience. We like to be independent and not part of a tour group, so fitted the bill to a tee. The game parks, the battlefields, the scenery, the walks, everything according to the itinerary. Don't be put off by the naysayers, yes you have to exercise caution and be a bit street smart. At 71 years of age the driving for me was not daunting, giving you the freedom to see and do what you wanted. Full marks for the selection of accommodation, from ''Out of Africa lodges" to boutique. The food was wonderful and cheap.
We were really keen on the "big" family adventure to Africa but didn't have a big budget and weren't quite sure where to go. Sandie and Chris really understood our needs because they have literally "been there, done that". We had done safaris before and really wanted to be able to sit and admire the animals, not rush from one sighting to the next to tick everything off the list. Sandie and Chris recommended a Kruger self drive which was perfect. Their knowledge of the parks was amazing – right down to which tent to book in which camp site for the best evening views. We only had a few days and wanted to make the most of our time so they recommended a night drive, bush braai and morning ranger walk. As our walking guide said "you will see less but you will learn more" which was true as he shared his passion for the wildlife. He was far more excited than we were at the sight of a Pangolin – only later did we realise how special that was.
Perhaps it is the exchange rate or maybe just a philosophical approach but we were very surprised at how reasonable the camp catering was. Sandie and Chris had said there were camp shops – we had in mind the classic Aussie caravan park shop with milk, newspaper, 7 year old books and a spade. The selection of food, wine and souvenirs was excellent. We had a meal for 4 and a bottle of wine one evening at the Mug and Bean for less than $50 – way cheaper than back home in Sydney.
For us the thing that really made the difference to our trip was not worrying about if we were missing out on something or getting the best deal or should have done it differently. We placed our trust in Travel Africa and it paid off handsomely. They are so well informed and so passionate not just about the country but about making sure people have an experience that ignites their love for Africa. It worked for us. We can't wait to go back.
Thanks for a wonderful family experience – one we will never forget.
Thanks so much Chris and Sandie for all your help with our trip down memory lane, it was really unforgettable. Self driving through Zambia and having the ability to drop into places off the beaten track, that had meant so much whilst growing up, made for a true adventure. So glad that you also arranged everything for the last week of our trip, the accommodation was superb and relaxing in both Malawi and South Africa, preparing us for our return to Australia.
In appreciation from The TIA Crew.
Travel Africa was so knowledgeable when helping me decide which tour to choose. They made sure I got the right tour at the right price. I felt completely safe in Africa, despite my initial concerns that a single female travelling in Africa might be complicated. I am now in love Africa! This will be the first of many trips and I will continue to use Travel Africa.
If it wasn't for you booking our accommodation in the Kruger national park when you did, we would never have had a booking. Thank you so much for booking two glorious nights at Letaba with a very comfortable bungalow and two nights further South at Pretoriuskop, also very comfortable. We had superb weather and saw lots of game close-up, lion and leopard in the distance. However, we had a magic stay in perfect weather and whichever camp we stopped at, we were met with polite and extremely helpful and friendly staff. Thank you again for your effort and your original photos which made my mouth water and inspired me to go to Kruger.
My husband and I have always enjoyed doing our own thing when we travel, but when we decided on South Africa for our 30th wedding anniversary, the idea of going it alone was a bit daunting. Sandie and Chris changed all that! Their first hand knowledge of the country not only gave us peace of mind, and the confidence to do it on our own, but also some inside knowledge as to the best routes, and side trips we would not otherwise have thought of. We are really excited about our June trip now. Thanks so much for your help, Sandie and Chris.
We wholeheartedly recommend Travel Africa to anyone interested in independent travel. As a family of four with kids aged 5 and 7, we had a great time thanks to the help of Travel Africa, who gave us so much local knowledge and practical advice. Their guidance with planning this trip was excellent and very much an indication of their personalised approach and detailed knowledge of Africa. Travel Africa helped us put us together an affordable itinerary that included several destinations that we would not otherwise have considered, and we have to say that each one was spot on. We went to some incredible game parks and saw more animals than we could have wished to see. Our goal for our trip was to be safe and really experience Africa, and we're pleased to say that we achieved that. Our trip far exceeded any expectations we had, and we are already considering our next trip to Southern Africa with the guidance of Sandie and Chris
Chris and Sandy's extensive knowledge and experience travelling Africa with children was invaluable as we organized our own trip through Namibia in 2013. The many contacts and practical tips they provided ensured we had both a safe and affordable wilderness adventure and we got chance to see the "real" African experience as well as the more mainstream tourist sights. We can't wait to go back again.
Chris and Sandie's knowledge of South Africa and its national parks is phenomenal. They planned a five-week itinerary that gave us the opportunity to see the best of this amazing country and we fell in love with it. We travelled with three young children, camping in rooftop tents in the Kalahari desert, the mountains and along the Garden Route. Chris and Sandie didn't dismiss my anxieties but addressed each of them in turn, resulting in an unforgettable holiday. We'll definitely return to South Africa (there is still much more for us to see) and look forward to working on our next adventure with Chris and Sandie.
The advice we got from Travel Africa was brilliant and we had an amazing trip. They helped us choose an itinerary that suited us perfectly. It was just the right mix of seeing animals, meeting locals and enjoying the wonderful landscapes. My husband even got a surf in at world famous Jeffrey's Bay. We felt really safe and well cared for, something that was important to us as we were travelling as a family with our two year daughter. I can say we all had a ball thanks to Travel Africa. We can't wait to go back. Our daughter wants to see a rhino next time!