Looking for:
a tailor-made holiday to southern Africa;
a first time visit to southern Africa with peace of mind top of the list;
a return holiday to southern Africa, perhaps on a more independent basis;
a safe and exciting family holiday;
a guided tour or carefully designed package holiday;
a leisurely self-drive holiday to experience some of the regions highlights;
an adventurous self-drive camping holiday through the regions famed wildlife reserves;
a luxury getaway to be spoilt and pampered;
excellent value for money;
a holiday that benefits local communities and businesses which operate in ethical, socially and environmentally responsible ways; or
a combination of any or all of the above.
Well, you have made the right first step, by being on Travel Africa's website! With our passion for all things southern Africa, our expert knowledge of the region and our pride in providing superb, personalised service we will assist you with your dream African holiday.
Contact us via our web form below, email or phone to start your safari (Swahili for journey) to your dream African holiday. We are also very happy to meet with you if you live in Sydney or the Central Coast.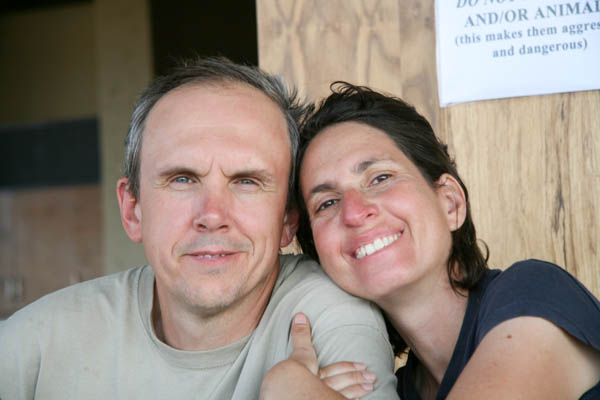 Chris and Sandie, owners of Travel Africa