Self-Drive Namibia, Botswana, Zimbabwe: Africa Explorer - 25 Days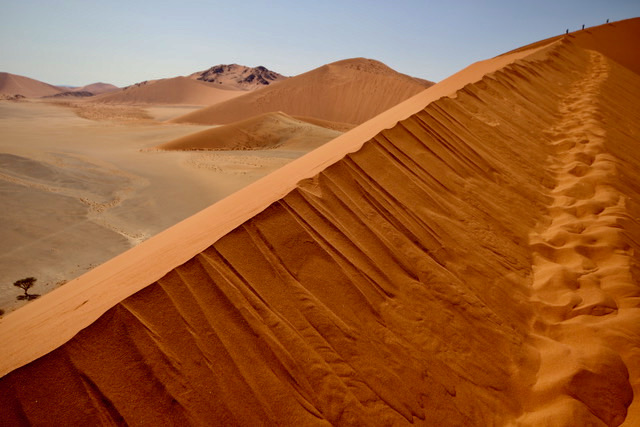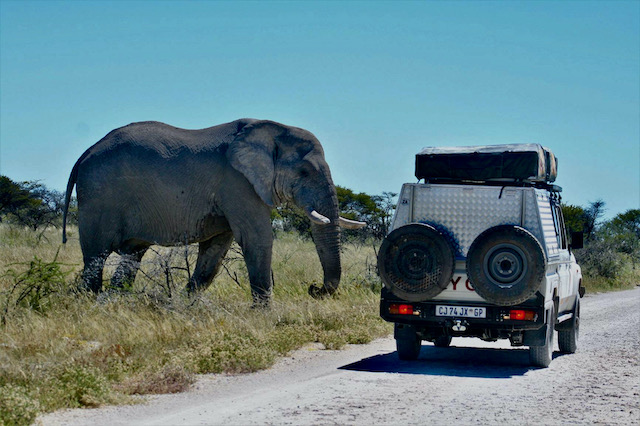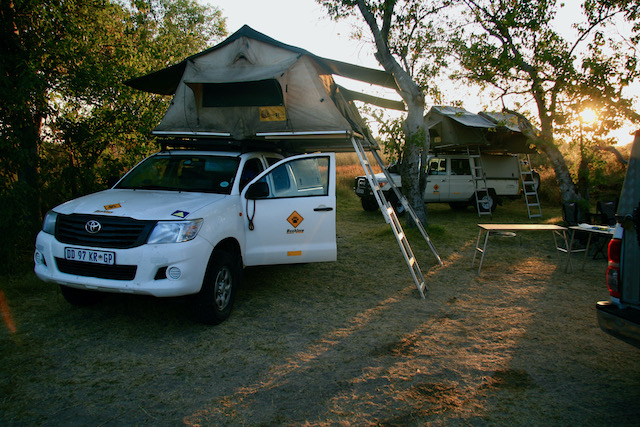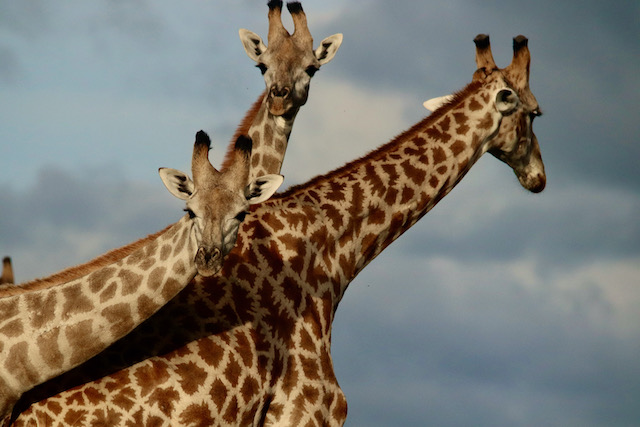 "We loved having our own 4WD with roof top tents and all the equipment we could need, setting up camp in the most amazing places, seeing such diversity across 3 amazing countries, and even being able to experience the Okavango Delta - a trip of a lifetime!"
Explore three countries, each with remarkable game reserves and natural wonders. Embark on a thrilling camping journey, traversing Namibia's deserts, Botswana's wildlife havens, and Zimbabwe's Zambezi River and Victoria Falls. Marvel at Sossusvlei's sand dunes, track wildlife in Damaraland, witness Etosha Pan's vibrant ecosystem, engage with the San Bushman, glide through the Okavango Delta's channels, and witness Chobe Waterfront's incredible wildlife. Your adventure awaits!
Read our blog A day in the life of a self-drive safari to get a sense of what a self-drive safari can involve. A trip not to be missed!
A word of advice - travel distances in Namibia, whilst not being huge, take longer than Google Maps suggest, as the majority of roads you travel on are gravel.
Namib-Naukluft National Park – Sossusvlei, Sesriem, Dead Vlei & Dune 45 – Swakopmund – Twyfelfontein rock engravings – Damaraland desert elephant – Etosha wildlife and birdlife – Nyae Nyae Conservancy (San Bushman) - Okavango Delta - Makgadikgadi Pans - Chobe National Park - Victoria Falls
Windhoek –  Sossusvlei – Swakopmund – Twyfelfontein – Etosha National Park – Tsumkwe – Maun - Makgadikgadi Pans - Kasane (Chobe) - Victoria Falls
Start: Windhoek
End: Victoria Falls
(Itinerary can be done in reverse)
From AUD$5,450 per person (two people sharing)
Camping, except for guesthouse in Windhoek, Swakopmund and Victoria Falls. All campsites have ablution facilities.
4x4 hire – 4x4 dual cab with 1 rooftop tent including all camping equipment (Toyota Hilux or similar). Pick up Windhoek International (Hosea Kutako) Airport, drop off Kasane Airport. For details of the vehicle types available please see - Self Drive Safaris.

4x4 hire vehicle cover - unlimited kilometres, collision damage waiver (NAD$30,000 excess), second driver, taxes and tourism levies, introduction to vehicle, travel pack and GPS unit.

Accommodation as indicated below.
Meals as indicated below.
3 day / 2 night guided mobile camping safari to the Eastern Okavango Delta.
Road transfers: Kasane - Victoria Falls & Victoria Falls hotel to airport.
Tour of Victoria Falls.
Zambezi Sunset Cruise.
Relevant Travel Africa Information sheets.
Airfares.

4x4 hire insurance upgrade (excess reduction or removal).

Fuel.
All cross border fees / taxes imposed by each individual country (i.e third party insurances, road taxes, carbon taxes etc) - all paid locally (full details to be advised with booking).
Entry fees to national parks and places of interest.
All activities unless indicated below.
All meals unless indicated below.
Gratuities.
Visa fees.
Personal insurance.
With Travel Africa you are safe in the knowledge that you are working with people who are experts in self-drive travel. We have driven the types of vehicles you are looking to hire and driven them in the places, and on the road conditions, that you will experience. We have enjoyed all kinds of self-drive trips in southern Africa for over 25 years – from quick flits along the Garden Route to 8 month adventure trips with fully equipped 4x4s and roof top tents throughout southern Africa.
We give you peace of mind by working closely with you to custom-make and book your itinerary – ensuring you have the most appropriate type of vehicle and accommodation for your trip. We also provide you with detailed trip dossiers, which include routes, directions, tips and hints on driving in southern Africa, ensuring you have all the information you need to enjoy every minute of your trip and feel comfortable and secure with your holiday plan!
Our in-depth knowledge of destinations, conditions, vehicles and equipment, based on extensive personal experience, gives you the peace of mind you need for your self-drive safari.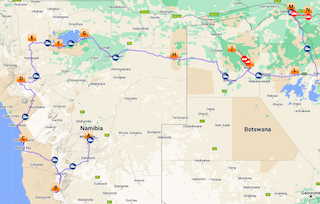 Travel distance: Approximately 45kms, main roads. Collect your vehicle upon arrival and drive to your guesthouse. You may choose to wander into the centre of Namibia's capital city which is often described as having a continental atmosphere - mixing African lifestyle with European history. Picturesque German architecture, European influenced restaurants and shopping centres combined with street vendors make it unique. Alternatively relax by the pool or join an optional township tour. You will be introduced to your vehicle and have the following day to stock up with  supplies for your trip.
Stay at:
Elegant Guesthouse or similar
Travel distance: Approximately 330kms, good dirt roads
Enjoy the stunning scenery on the drive to Sesriem, the main campsite and entry to the famous sand dunes of Sossusvlei, perhaps take a walk to the nearby Elim's Dune for sunset. The following day rise early to venture into the world heritage Sossusvlei dune fields (recommend leaving before sunrise to ensure you are in the dune sea for sunrise). Ensure you visit nearby Dead Vlei, where the ancient and skeletal camel thorn trees stand on the white pan with the backdrop of orange sand dunes and blue sky - a photographer's delight. Return to camp and later this afternoon visit the nearby Sesriem Canyon
Stay at:
Sesriem Campsite or similar
Travel distance: Approximately 360kms, good dirt roads.
Drive through the desert to Swakopmund, stopping at Walvis Bay on the way to visit the lagoon, a protected RAMSAR wetland site, where you may see many species of birds including greater and lesser flamingos, pelicans, avocets, plovers and the endemic Damara tern. From here it is a short coastal drive to the historic seaside town of Swakopmund where the German colonial influence still permeates. Soak up the atmosphere or participate in one of the many adventure activities on offer in the surrounding desert such as quad biking, sand boarding or for the less adventurous join a living desert tour to discover how animals and reptiles survive in such an arid environment.
Stay at:
Swakopmund Guesthouse or similar (camping not recommended as Swakopmund can get very cold and foggy)
Travel distance: Approximately 340kms, good dirt roads.
Drive north along the Skeleton Coast, stopping at a shipwreck close to Henties Bay and visiting the Cape Cross Seal Colony, where thousands of seals congregate on the beach. Turning inland brings to /Ui-//ais, also known as Twyfelfontein, a World Heritage site with one of the largest concentrations of rock engravings (petroglyphs) in Africa. Over 2,500 engravings over 2,000 years old are set on a stunning hillside amongst red sandstone boulders. Guides take visitors to view the amazing engravings including elephants, lion, giraffe and kudu – all which once drank from the spring (fontein) found at the base of the hillside. Close by are the interesting geological formations of 'The Organ Pipes,' 'Burnt Mountain' and the Petrified Forest. This area is also renown for its desert elephants and spectacular landscapes.
Stay at:
Mowani Campsite or similar
Travel distance: Approximately 300kms, combination good dirt roads and main roads.
Onward to Etosha National Park, a place of unspoilt nature and wildlife. Enjoy your first game drive to Olifantsrus Campsite with its fabulous hide. The next day make your way to Okaukuejo, perhaps stopping at a waterhole en-route, later you can relax by the floodlit waterhole and see what wildlife comes to drink. During the dry season, Okaukuejo waterhole is generally very active with hordes of animals such as springbok, zebra, wildebeest, giraffe and kudu congregating and drinking. Around sunset it's common for herds of elephant, as well as the endangered black rhino to enter the fray. Lion and other predators are, of course, frequent visitors as well. Spend two days in search of the wildlife in the area, perhaps spending time at one of the many waterholes or heading out for views over the vast Etosha Pan, before continuing to the eastern sector of the park to stay at Namutoni built around an old German fort.
Stay at:
Olifantsrus Campsite (1 night), Okaukuejo Rest Camp (2 nights) and Namutoni Rest Camp (1 night) or similar
Travel distance: Approximately 450kms, combination good dirt roads and main roads.
Head north east from Etosha into the dry northern Kalahari to the Nyae Nyae Conservancy home to the Kalahari Bushmen, southern Africa's original inhabitants. Spend two nights in the area at a campsite that is owned and operated by the local community so benefits them directly. During your stay here, there are many optional activities to enjoy where you can learn more about the Bushmen through cultural village visits (you may even stay overnight in the village), cultural dance performances and learning the traditional ways of hunting. In addition there is the possibility of seeing wildlife as elephant, kudu, eland, hyena and a wide variety bird species call the conservancy home. Heading out on tour to the Nyae Nyae Pans or the Khaudum National Park, a very remote and difficult to access park on the border of Botswana, gives you a chance to experience this wildlife.
Stay at:
Tsumkwe Lodge campsite or similar
Travel distance: Approximately 410kms, combination good dirt roads and main roads
(Note - the tar sealed stretch along the western edge of the Okavango Panhandle is very potholed in places).
Leave Tsumkwe and the Kalahari Bushmen and cross into Botswana. Head 
east
 along well formed dirt roads before arriving at the tar sealed road that follows the western edge of the Okavango Delta -  an area known as the Okavango Panhandle. Note - there are a number of great lodges along the Panhandle which specialise in fishing safaris, particularly tiger fish). From here you head south and then north again around the bottom edge of the Okavango Delta to Maun. 
Stay at:
Island Safari Lodge Campsite or similar
Leave your vehicle securely parked in Maun and join your guide for a two night safari adventure into Botswana's Okavango Delta. You will drive out of Maun in a 4x4 vehicle until you reach the polers station on the edge of the Delta where you will climb aboard your mokoro (a traditional dugout canoe) to be transported through the reed lined channels to your island home for 2 nights.
Mid-afternoon you will arrive at your mobile tented camp and meet the camp staff who will hosts during your stay.  A brief introduction to the camp will show you your dome tent with twin beds and a bush en-suite bathroom – long drop toilet and a bucket shower - and the mess tent where you can relax and where you will take your meals. Activities at the camp include mokoro trails and guided walks.
Most days follow a similar pattern, up before the sun, you set out on foot, to explore the area in search of game before returning for  breakfast and time to catch up on your reading or view the birdlife from the mess tent. After lunch, the time is yours to relax or have a go at poling the mekoros or ask the guides to find a swim spot for you, before your afternoon activity. Return to camp in the late afternoon for a sundowner while your dinner is being prepared.
During the evening your hosts can be encouraged to share stories around the fire of their lives and lands. Be prepared as if your Botswanan hosts put on a song for you they will expect one in return! As the evening draws to a close lay back and listen to the music of life – the sounds of the African bush!
On your last morning there is time for a final activity before meandering down the pristine channels back to the polers station whee it is time to bid farewell to your Delta friends as you return to Maun.
Stay at:
Mobile tented safari camp in the Okavango Delta (includes full board meals and all safari activities)
Return to Maun in the late afternoon, after you Eastern Okavango Delta safari and relax at camp for the evening.
Okavango Delta Add-On option: As the perfect add-on to your Botswana trip or, instead of your Eastern Delta safari experience, consider a fly-in package to stay at one of the lodges / camps in the Delta's heart.
Stay at:
Island Safari Lodge Campsite or similar
Travel distance: Approximately 210kms, main roads.
These enormous salt pans located in the middle of the dry savannah of north east Botswana are some of the largest salt flats in the world. These vivid landscapes consist of a dry salty clay crust most of the year. However, when the annual rains fall they become covered with grass and water and are transformed into a refuge for birds and animals including wildebeest, one of Africa's largest zebra populations and of course the large predators that prey on them. The wet season also brings migratory birds including Great White Pelicans and one of only two breeding populations of Greater Flamingos in Southern Africa. Whilst at your camp consider joining one of the optional activities on offer: a full day guided safari to Nxai Pan, sundowner baobab walk, quad-biking and meerkat visit on Ntwetwe Pan or a cattlepost visit with village tour.
Stay at:
Planet Baobab campsite or similar
Travel distance: Approximately 410kms, main roads. Kasane is a great base for exploring one of Africa's major highlights – Chobe Riverfront. Chobe Riverfront has very high concentrations of animals – especially in the dry season when the animals are drawn to the river. Chobe is famous for its huge herds of elephants which together with massive herds of buffalo often delight visitors. A sunset cruise on the Chobe River is a wonderful option – cruise amongst the grunting hippo or watch the elephants wade amongst the reed beds.
Stay at:
Chobe Safari Lodge Campsite or similar
On your third day in Kasane drop your vehicle off and transfer by road across the border to Victoria Falls in Zimbabwe.
The Victoria Falls is a sight not to be missed - the clouds of spray generated by this thunderous descent have resulted in a lush rain forest full of stunning wild flowers. This is truly one of Africa's most spectacular sights and the Victoria Falls village in Zimbabwe is the perfect base from which to appreciate it.
A host of activities are centred on four separate delights: the Falls, the magnificent Zambezi River, the surrounding Zambezi National Park and the Victoria Falls village.
A tour of the Falls is a must, the 'Flight of Angels' helicopter flight gives you the most amazing aerial views of the Falls, and when water levels are low the Devil's Pool will get the most hardened thrill seeker's heart pumping.
The Zambezi River has two characters - the wide gentle river above the Falls is a magic spot for sunset boat cruises or gentle canoeing, whilst below the Falls, the more adventurous can enjoy serious whitewater rafting, jet boating or bungee jumping.
Game drives, horse riding and conservation safaris are offered in the Zambezi National Park to view elephant and buffalo.
Children are not forgotten and canopy tours cater to all ages. A high tea amidst the colonial splendour of the Victoria Falls Hotel is a daily event and a carnivorous feast at the Boma Restaurant awaits the hungry.
Included during your stay are a guided tour of the Victoria Falls and a sunset cruise on the Zambezi River.
Stay at:
Phezulu Guest Lodge or similar
This morning transfer to Victoria Falls airport for your onward flight. End of itinerary.
Victoria Falls Add-On options:
Travel Africa can assist you with a number of alternative fantastic options to enjoy Victoria Falls and its surrounds:
For those craving more wildlife and a little touch of luxury to end your trip, why not combine a trip to the Falls with a visit to Hwange National Park - Victoria Falls & Hwange.
Extend your self-drive into Zimbabwe and combine Victoria Falls with Hwange National Park and possibly Matobo National Park or the Great Zimbabwe Ruins - Contact us for details.
What else can Travel Africa help you with?
Travel Africa specialises in all types of travel in Southern Africa.
Please enjoy looking through our website. Here are some other itineraries you might be interested in.
Self-drive Namibia, Botswana and Zimbabwe Gallery