Tucked into north eastern Namibia, right on the border with Botswana, very few visitors get to experience Khaudum National Park. Only established in 1989, it forms the perfect corridor between the Caprivi Strip to the north and the Nyae Nyae Conservancy to the south, enabling wildlife movements in tune with the seasons, rains and food sources. As we were in Namibia during the green season we went to Khaudum for a day trip from the Nyae Nyae Conservancy with a wonderful San guide, Smallboy.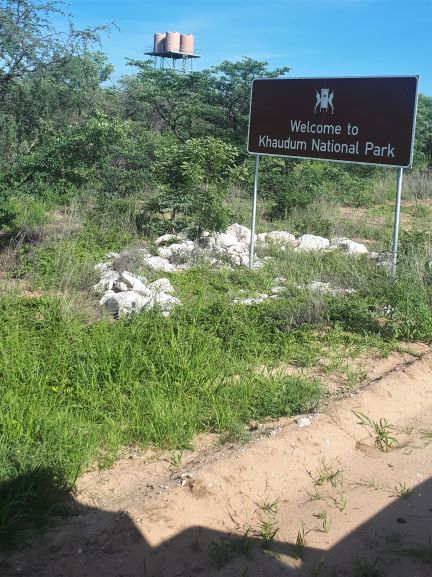 Spending a day there completely whetted our appetites for a future visit as we enjoyed many excellent sightings including of rare roan antelope – with their amusingly long ears, a lovely big herd of wildebeest, lots of fabulous giraffe and ostrich and a very big elephant! Khaudum National Park is also home to endangered wild dog, lion, leopard and cheetah. Khaudum consists of what are called omurambas – 'vague river beds' or 'fossil drainage lines' – which the roads predominantly follow. They are dry and brown in the dry season. However, in February, they were a rich green, covered in flowers with many pools of water attracting lots of fabulous birds which we couldn't get enough of.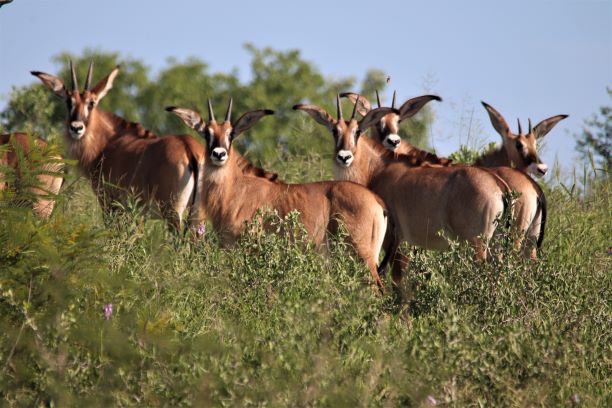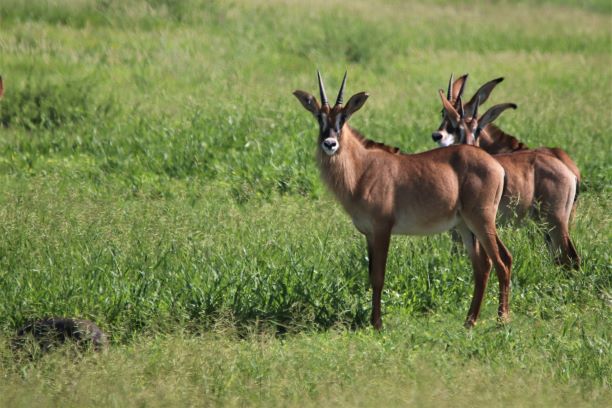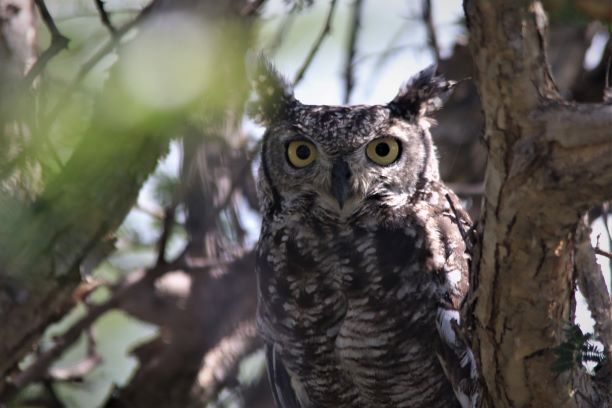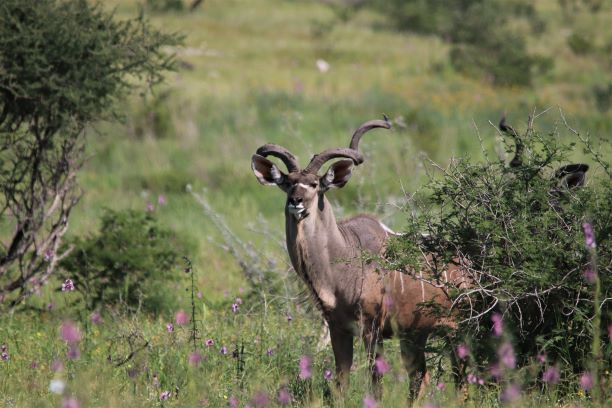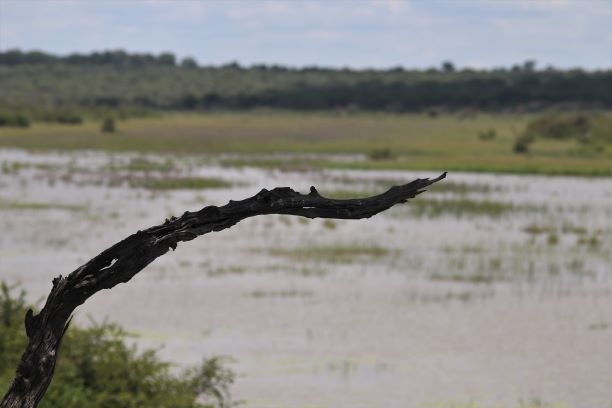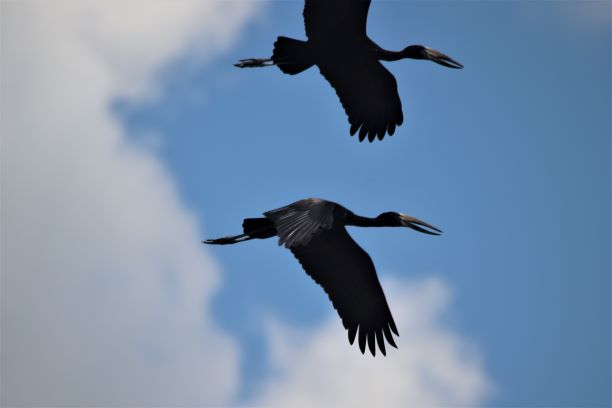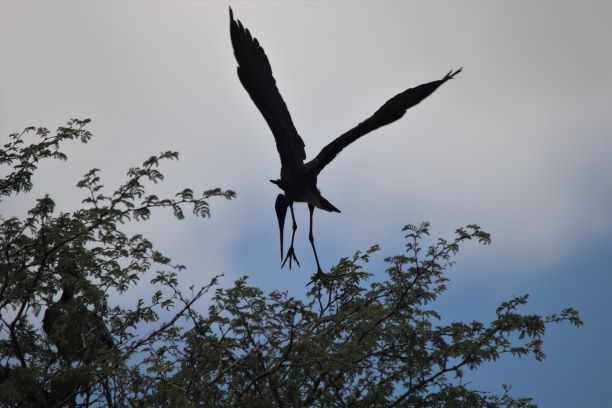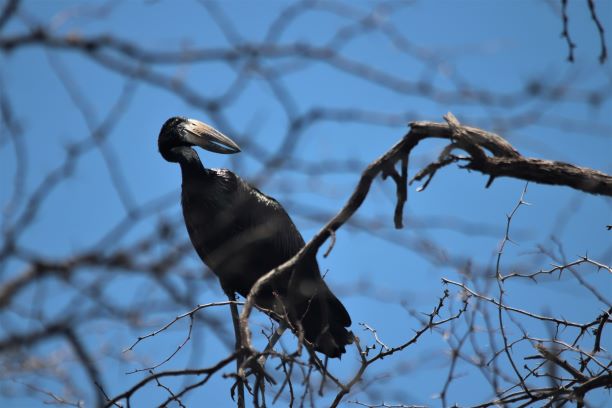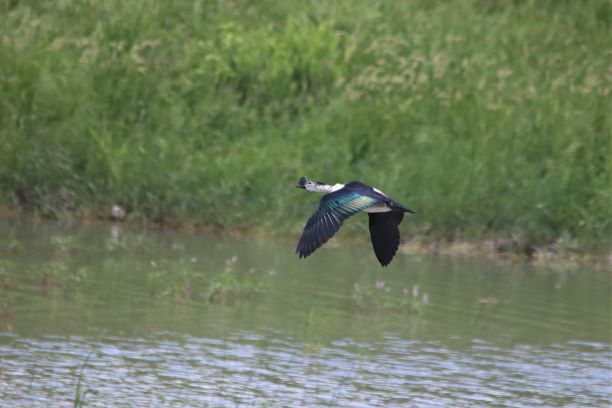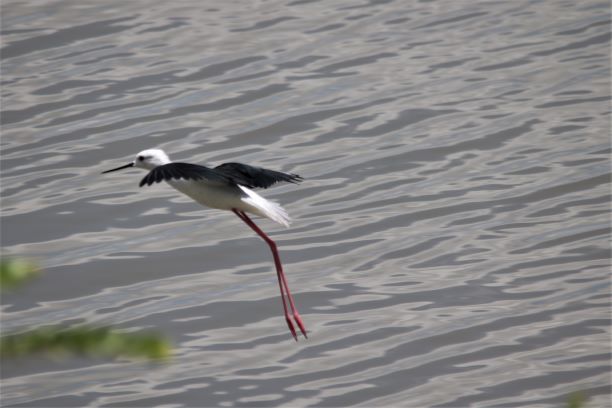 Khaudum is a perfect destination for a day trip from Tsumkwe – the heart of the Nyae Nyae Conservancy. Read more about the fabulous cultural activities on offer in our blog Spending time with the Ju/'hoansi San – Tsumkwe, Namibia. In the dry season you can also camp in 2 very basic camping areas in Khaudum National Park. However, Namibian Parks only allow you to camp if you are well prepared and you need to be fully self-sufficient with food and water and preferably travelling with at last two four wheel drives. Travel Africa can also arrange for a local guide to go with you to make the most out of the experience as they know the roads, conditions and wildlife movements best.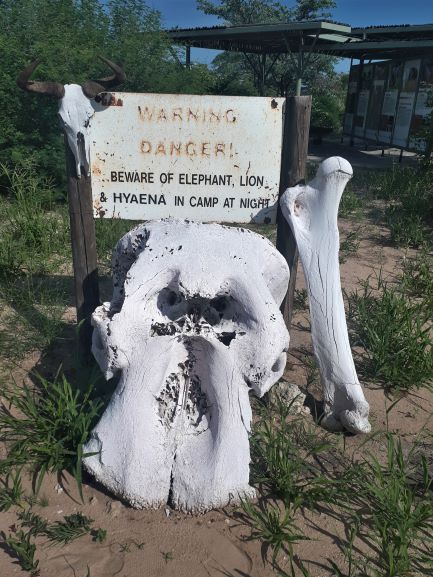 We can integrate a visit to Khaudum National Park into the following Travel Africa itinerary: