A Namibia travel experience will reward the traveller with unrivalled desert landscapes, diverse and rich cultures and histories, wild seascapes and cutting edge conservation strategies in which local communities have taken back responsibility for the animals and forests on their land. You will cover vast distances travelling in Namibia, but its excellent road system will help you get to your amazing destinations where great value accommodation and camping options await you. Below we describe some of the wonderful destinations Namibia has to offer.
Travel Africa will work with you to plan your perfect touring option around Namibia – be it a flexible self-drive holiday or an incredible luxury lodge sojourn. We will then book your holiday for you – providing you with detailed itineraries and information sheets. Don't forget we provide superb value for money due to our in-depth knowledge of the region and our direct contacts which cut out layers of commission. Look at our fabulous range of  itineraries to give you loads of ideas and places to start from. 
Interactive country map and photographs at the bottom of the page.
When to visit Namibia - Seasons
A country dominated by desert Nambia has a generally dry and pleasant climate – making it a good country to visit year round. It can receive a small amount of rain during the months of December and March which can also be very hot. During this time you can experience some humid days and localised thunderstorms – more common in the centre and east of the country. April and May are lovely months with increasingly dry days complementing the greener landscape. Namibia cools down from June to August with nights becoming colder and dropping to below freezing in some desert areas! This is a good time to see animals as they gravitate around waterholes. The weather warms up in September and October and the animals further concentrate around the last of the available water in a landscape that has dried out substantially. November can be variable – often hot and dry but sometimes the first clouds gather and the first rains can come early.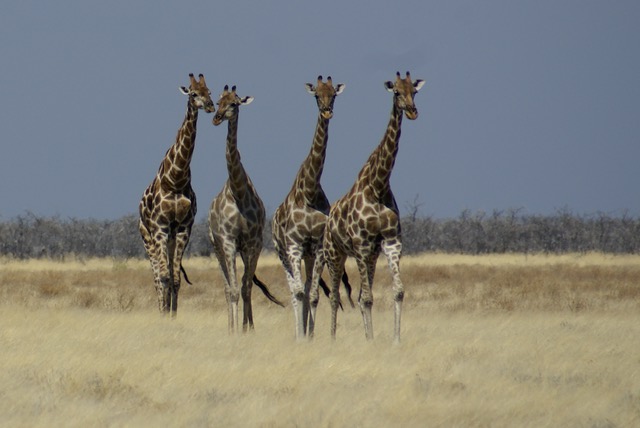 One of the world's great wildlife-viewing destinations with the vast Etosha Pan – an immense, shallow, saline depression - at its heart. In the bush and grasslands around the Pan a series of waterholes support species including cheetah, black rhino, elephant, lion, hyena, giraffe, black-faced impala and gemsbok. 340 bird species have been recorded, including flamingos and pelicans drawn to the Pan when the rains transform it into a shallow lagoon. Within the park are 3 main rest camps – Okaukuejo, Namutoni and Halali - which have floodlit waterholes where wildlife can be viewed day and night, whilst in the surrounding private concessions upmarket accommodation is on offer. Etosha is superb year round, pick a waterhole and wait to see what animals emerge out of the bush.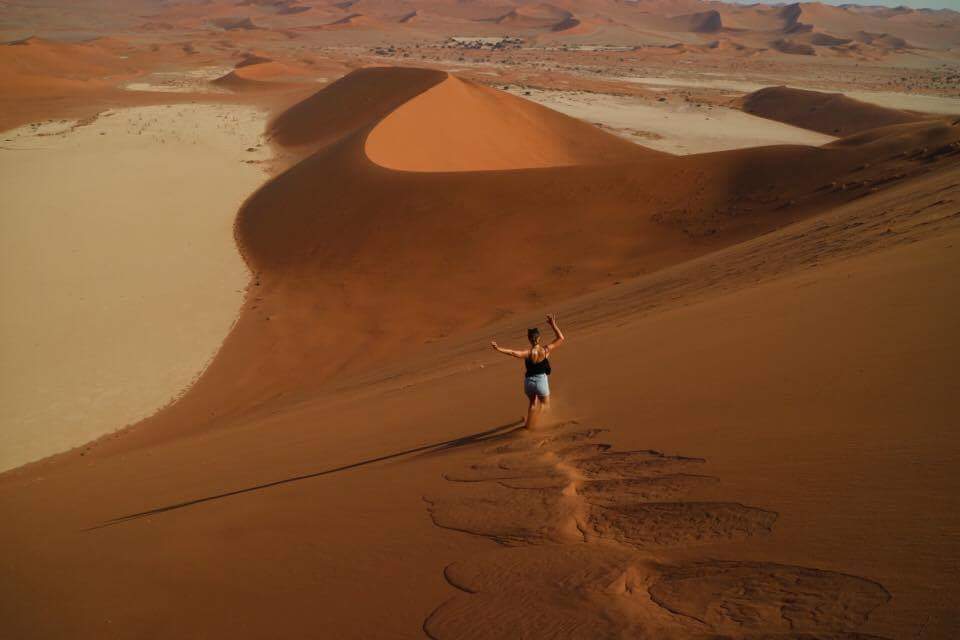 A World Heritage Site, Sossusvlei is a large ephemeral clay pan set amid the spectacular red sand dunes of the Namib desert which rank among the tallest dunes on the planet. Deathly white against red sands, the pan is the endpoint of a usually dry river. Nearby Dead Vlei, where the ancient and skeletal camel thorn trees stand on the white pan with the backdrop of orange sand dunes and blue sky, is a photographer's delight. Sunrise is the time to visit the dunes as you watch the landscape mesmerisingly change from orange through to flaming red and the sands are cool enough to allow you to climb the star-shaped Dune 45. At the entry to Sossusvlei is Sesriem Canyon, where centuries of erosion have incised a narrow gorge about 1 kilometre in length.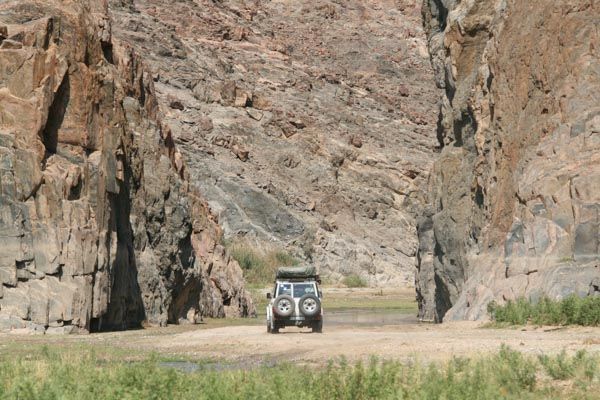 The epic desert landscapes of north west Namibia will enchant those who enjoy more challenging travel. A four wheel drive is recommended to make your way through the dry river beds and rocky mountain passes which characterise this region. Admire the work of the Himba and Herero communities who have ensured the survival of desert elephants and black rhino in the region. Stay in community lodges / campsites and enjoy seeing springbok and gemsbok graze alongside long horned cattle and goats. The flora of Damaraland is as unique as the landscape, with amazing plants such as welwitschia, moringa and variety of commiphora species. The Brandberg and Spitzkoppe are home to several rock-painting sites where avid hikers will be entertained for hours exploring the many facets of the mountains.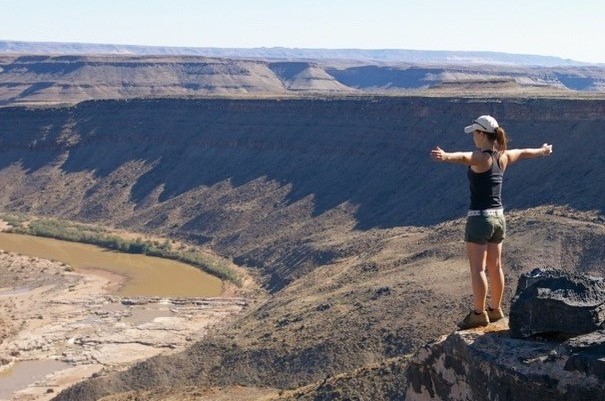 An incredible natural phenomenon and the second largest canyon on Earth. Over the millennia the meandering Fish River has carved out an awe-inspiring natural spectacle measuring 27 kilometres wide, 550 metres deep and 160 kilometres long. A scenic walk along the rim will leave you speechless as you look out over the dramatic views of the river meandering between the steep cliffs that bisect the flat Namib plateau. One of southern Africa's most popular treks, and the best way to experience the canyon, is the adventurous 85 kilometre hike (Winter only: May - September) along the canyon floor  - the rewards include pectacular canyon scenery, soaking in hot springs, cooling swims in the river and sleeping under the stars.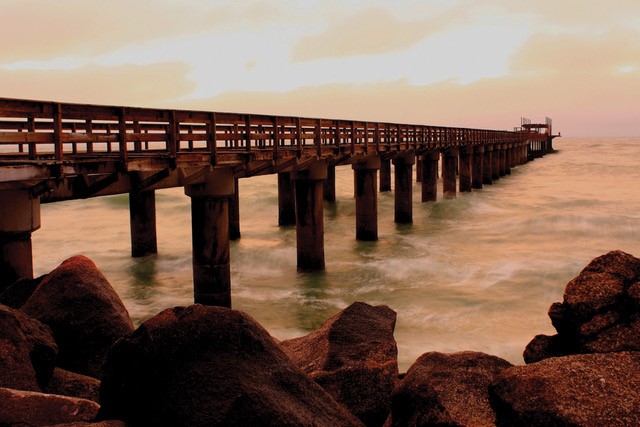 Swakopmund resembles a small German town and creates a feeling of timelessness with its palm-lined streets, seaside promenade, restaurants, cafes, art galleries and museums. And while there's plenty to do within the city limits, the real action and
activities
occur in the surrounding desert and ocean - from the unimaginable
endemic desert life
to
 quad-biking, sand-boarding
and other guided adrenaline inducing activities. At Walvis Bay join a dolphin cruise or explore the Ramsar designated lagoon with its rich birdlife including migratory Greater and Lesser Flamingos. The reed-fringed lagoon at Sandwich Harbour, 48kms south of Walvis Bay at the foot of towering ivory-coloured dunes, is a spectacular and photo worthy destination.
Skeleton Coast National Park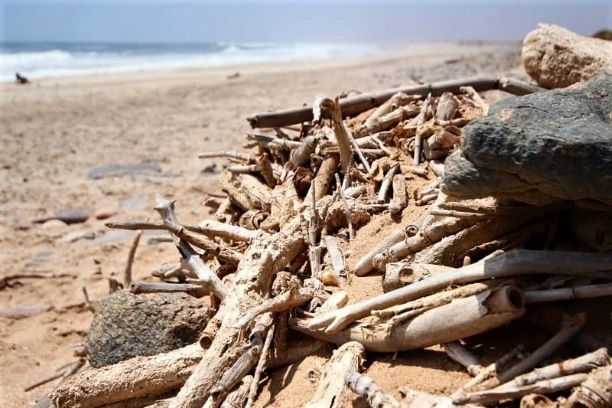 The Skeleton Coast is a windswept strip of coastal desert stretching between Swakopmund and the Kunene River in the north. This is a hostile yet intriguing area often shrouded in fog caused as the cold Benguela current of the Atlantic clashes with the dune and desert landscape. Named from the numerous shipwrecks lying along the shore, some of which can be visited, the park's biggest drawcard are the fascinating Cape fur seal colonies, especially that at Cape Cross. Despite its hostile character this region is home to desert-adapted elephants, desert lions, brown hyenas, jackals, giraffes, oryx, kudus and more.
/Ui-//AIS (Twyfelfontein)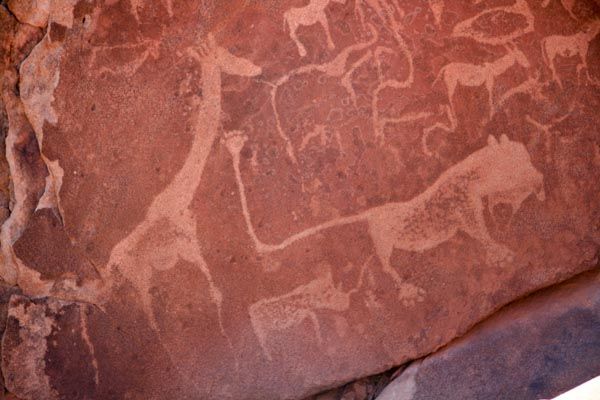 /Ui-//ais, also known as Twyfelfontein, is a World Heritage site with one of the largest concentrations of rock engravings (petroglyphs) in Africa. Over 2,500 engravings over 2,000 years old are set on a stunning Damaraland hillside amongst red sandstone boulders. Guides take visitors to view the amazing engravings including elephants, lion, giraffe and kudu – all which once drank from the spring (fontein) found at the base of the hillside. Close by are the interesting geological features of the Organ Pipes, Burnt Mountain and the Petrified Forest and at certain times this is a great location to view Namibia's desert elephants.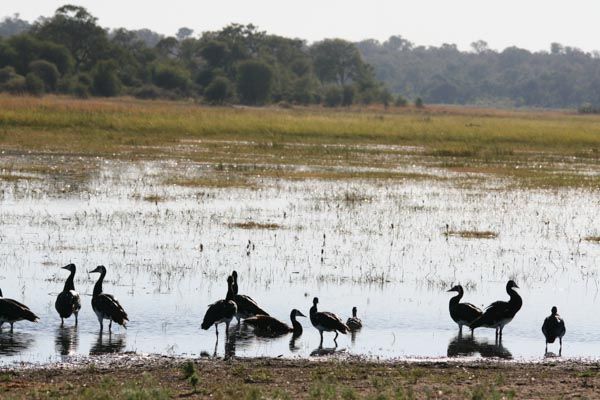 A thin finger of land between Angola and Botswana linking Namibia with Zambia and Zimbabwe. In this northerly region the landscape and vegetation differs vastly from much of the country - rivers, wetlands and an abundance of animal and bird life make it unique and one of Namibia's forgotten jewels. Game reserves include Mudumu, Mahango and Nkasa Rupara – each small and unique with migrating species of game, huge baobab trees and deciduous woodlands which host huge herds of elephant and other water dependent game such as hippo, crocodiles, red lechwe, waterbuck – many of which are not found elsewhere in Namibia.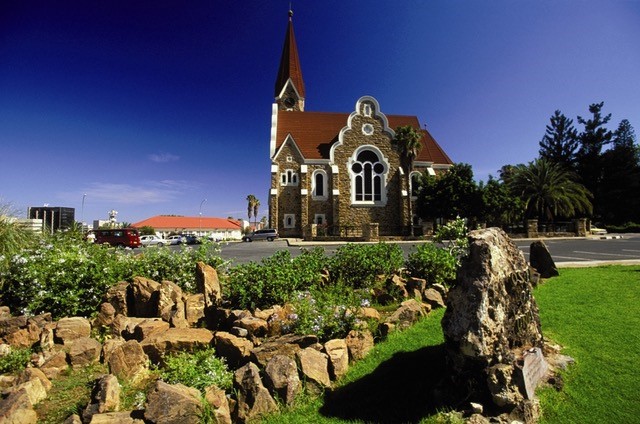 With a population of around 300,000 people, Windhoek is the capital of Namibia. This small city has a laid-back ambience and is nestled in a basin surrounded by rolling hills. A cosmopolitan mix of African lifestyle, European history, picturesque German architecture, European influenced restaurants, modern shopping malls and street-vendors make it unique. Centrally located within the country and hosting the main airport, Windhoek is the main gateway to any Namibia adventure.
Luderitz, Kolmanskop & Aus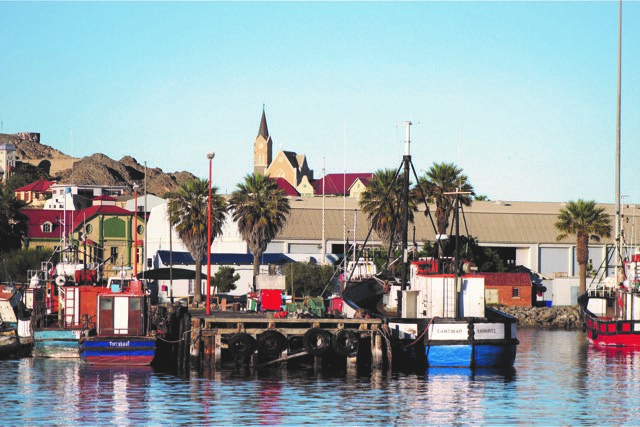 The sheer isolation, colonial buildings, cold winds of the Atlantic Ocean and fishing boats make Luderitz unique. The Luderitz Peninsula has a varied coastline including the Bogenfels (rock arch), a penguin colony and seal colonies. The fascinating ghost town of Kolmanskop, a deserted diamond mining town, is situated in the Sperrgebiet (Forbidden area – Diamond zone) just 10 kilometres outside of Luderitz. Further inland you may come across the desert horses of the Namib around Aus. Stories abound about their origins … whatever the truth, these horses are tough and beautiful. Spend time in a hide and watch these horses come to drink and rest.
Slideshow - click an image to zoom and navigate