Eastern Delta Delight – 3 Days (Guided Camping Tour)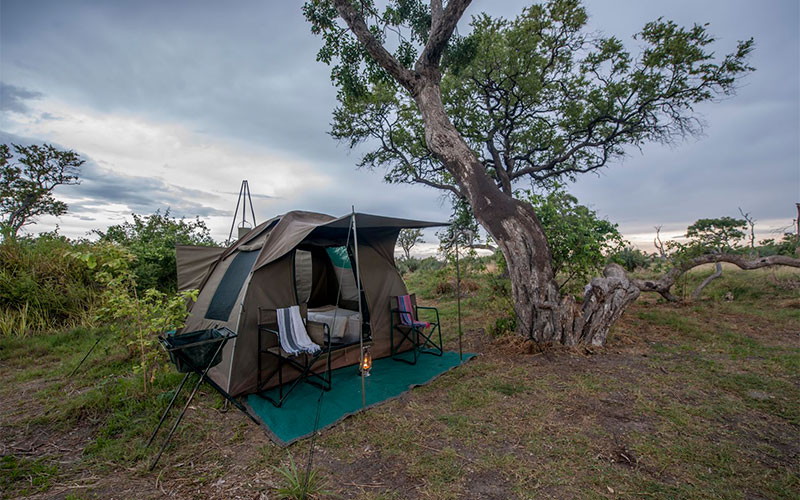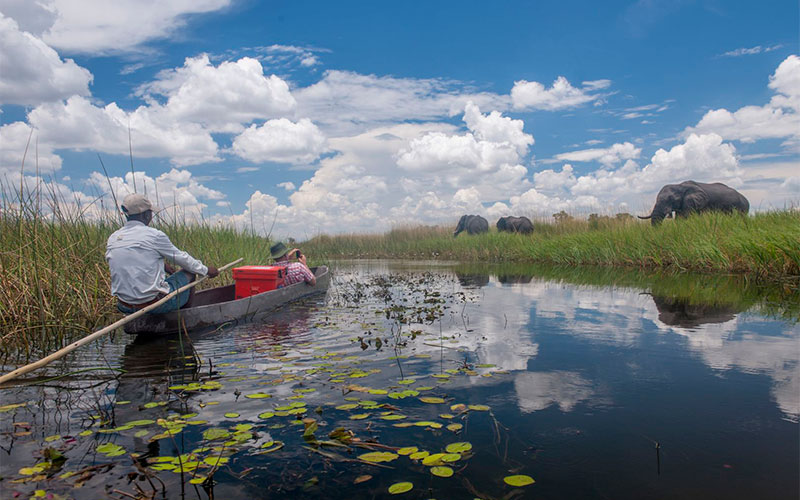 The Okavango Delta, Botswana's incredible wildlife rich, water wonderland, is one of the jewels of Africa and a definite bucket-list item. Join this value for money community-based tour as it takes you to the Eastern Delta to experience the serenity of gliding in mokoros (traditional dug-out canoes) through reed-lined channels, the excitement of a guided walk across game rich grasslands and the timelessness of camping on an island surrounded by the African bush.
The Okavango Delta including walking and canoe safaris
Your safari starts in Maun, gateway to the Okavango Delta, where you will have a welcome briefing, before heading out on your adventure. Depending on the itinerary and time of departure, lunch will be taken Maun or on the way in the form of a packed lunch.
Mid-afternoon you will arrive at your mobile tented camp situated in the heart of the Okavango Delta. Dependent on the water levels in the Delta you may travel by mokoro (traditional dug-out canoe) or drive into the camp.  On arrival you will meet the camp staff who will host you during your stay.  A brief introduction to the camp will show you your dome tent with twin beds and a bush en-suite bathroom – long drop toilet and a bucket shower.  Relax in the mess tent with a cold drink or take a paddle in the lagoon in a canoe. The activities at the camp include mokoro trails and guided walks.
You you will spend a relaxing 2 nights at this camp enjoying the sights and sounds of this spectacular part of Botswana.
Stay at:
Mobile tented safari camp in the Okavango Delta
What else can Travel Africa help you with?
Travel Africa specialises in all types of travel in Southern Africa.
Please enjoy looking through our website. Here are some other itineraries you might be interested in.
Eastern Delta Delight Gallery