Mobile safaris in southern Africa involve a unique mode of travel which enables you to explore diverse landscapes and encounter amazing wildlife in some of Africa's most exciting wildlife destinations!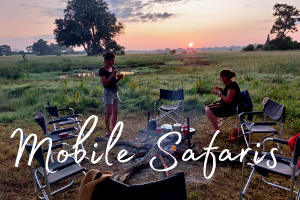 What does a mobile safari in southern Africa entail?
Your adventure begins when you meet your experienced safari guide, camp staff and, depending on the nature of your mobile safari, a small group of fellow travellers. You are then transported in a comfortable and specially equipped safari vehicle, which serves as your mode of transportation throughout the safari and allows for excellent visibility.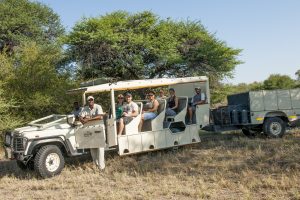 As you embark on your journey, you traverse through some of the most breathtaking landscapes southern Africa has to offer – often getting to remote and off-the-beaten track areas that most travellers don't even know about. Each day, you wake up to a new and exciting environment, with the anticipation of encountering wildlife around every corner.
During the day, you set out on thrilling game drives in search of the Big Five and other fascinating creatures. Your guide's expertise and deep knowledge of the area ensures that you have the best chance of spotting wildlife and learning all about their incredible behaviours.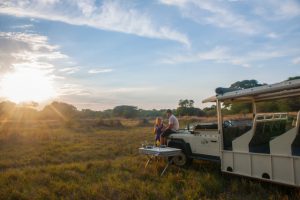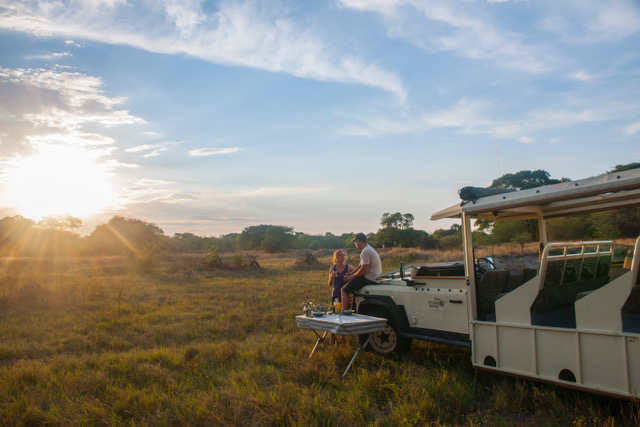 In the evenings, you arrive at a carefully selected campsite, on many mobile safaris right in the heart of the wilderness. These mobile camps are set up in exclusive, remote locations, away from crowds, providing an intimate safari atmosphere. Accommodation is in comfortable tents – glamping in the most amazing places earth.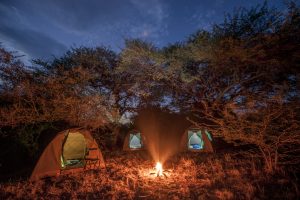 As the sun sets, you gather around the campfire, swapping stories with your guides and fellow travellers and listening to the haunting sounds of the African night. Delicious meals are prepared by the camp's staff. Dining under the stars, surrounded by the enchanting sounds of nature, is an experience that truly captures the essence of a mobile safari.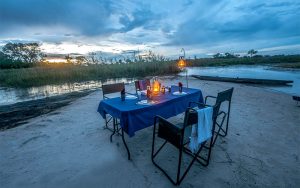 Where can you do a mobile safari?
Travel Africa organises mobile safaris in various national parks throughout Southern Africa, including Kruger National Park in South Africa, Moremi and Chobe National Parks in Botswana, the Okavango Delta in Botswana and the Zambezi and Hwange National Parks in Zimbabwe. Each destination offers its own unique ecosystem and wildlife, ensuring a diverse and memorable safari experience.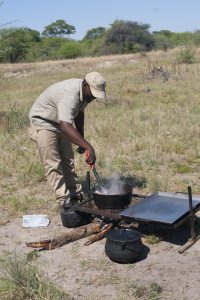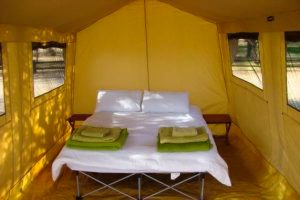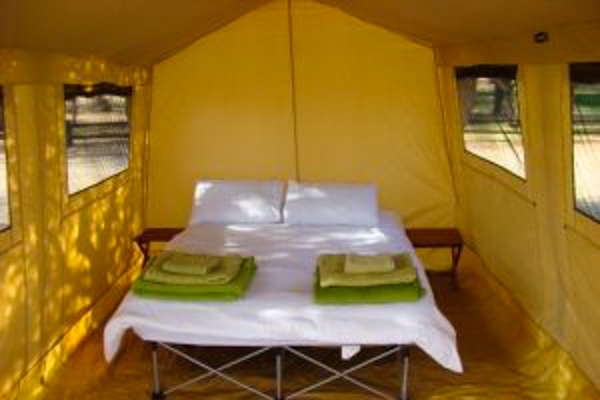 Different types of mobile safaris
Some mobile safaris are private – your own group with your own guide and camp staff, whilst others can involve small groups ranging from approximately 9-12 people.
Most group mobile safaris have set departure dates whilst, private mobile safaris will be organised in line with your bespoke itinerary.
Depending on your budget and style of travel you can choose a fully-serviced mobile safari where everything is done for you, or a semi-participation mobile safari where you might help in some way, such as setting up and taking down your tent.
Depending on your budget and style of travel you can choose a mobile safari with more or slightly less comfort (e.g. larger tents, en-suite ablutions).
Mobile safaris are much more cost effective than flying or driving between safari lodges and offer a fabulous alternative for safari lovers.
Families – mobile safaris are a great option for families. Most mobile safaris take children from age 12 and up – although arrangements can be made for kids 10 years and over depending on the circumstances and the season. Private mobile safaris can be arranged for families with kids aged 6 years and above.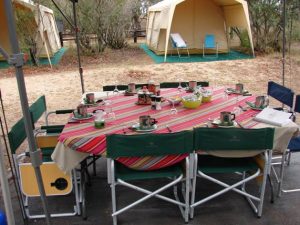 Mobile safaris in southern Africa provide an authentic and adventurous way to connect with nature, witness extraordinary wildlife sightings, and create lifelong memories. They offer a sense of freedom and immersion in the environment, allowing you to appreciate the beauty and diversity of the region while being guided by experienced professionals who prioritise your safety and comfort.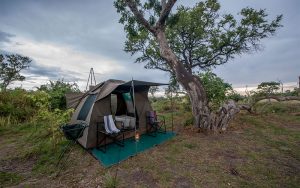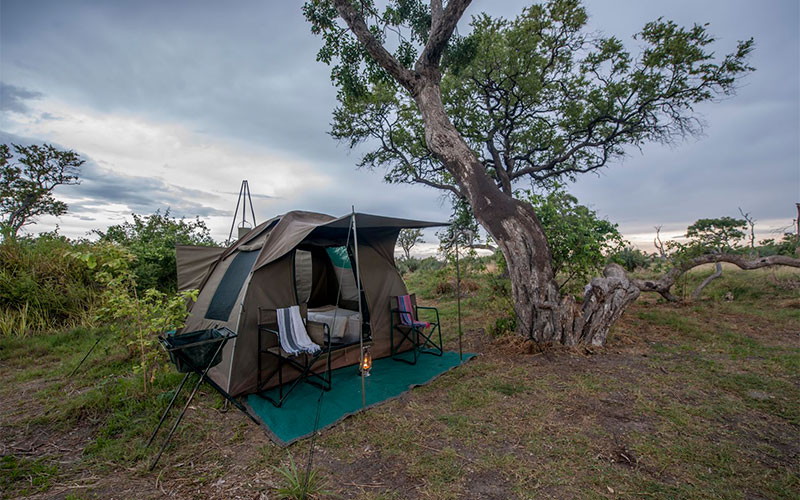 Learn more about our mobile safaris here:
Eastern Delta Delight – 3 Days | Guided Camping Tour 
Kruger Under Canvas – 5 days | Guided Mobile Camping Tour
Essential Botswana: Chobe & Moremi – 7 days | Fully Serviced Guided Mobile Camping Safari
Highlights of Botswana: Moremi, Savute & Chobe – 8 days | Guided Mobile Camping Safari
Botswana's Best: Deltas, Rivers & Wildlife – 11 days | Guided Mobile Camping Safari