Family Travel in Southern Africa
Southern Africa is a great place to travel with kids. Our 3 children have travelled with us in southern Africa every couple of years since they were babies. They have all fallen in love with southern Africa, and with travel, and we all so treasure our wonderful family memories.
Why is southern Africa the perfect destination for travelling with kids of any age?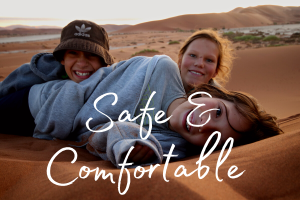 We design your trips with safety and comfort first and foremost, ensuring you have complete peace of mind,
In southern Africa all the comforts of home are never too far away.
Especially if travelling in South Africa, minimum medication or vaccinations are required.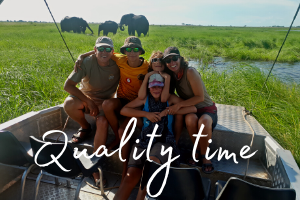 Being together in Africa creates a special type of bond for the whole family.
Our kids get on better, and we all relax and fully enjoy each others' company when travelling in Africa.
We all have the most treasured and precious memories from our times together in southern Africa.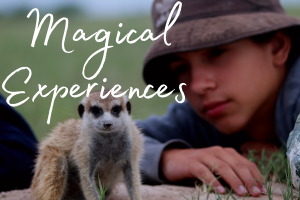 Holidays in Africa are full of the most memorable experiences that will stay with your kids forever.

Our kids keep journals of each trip and love coming home, getting out their journals, and re-living their amazing experiences.

Seeing new places, meeting new people, experiencing new things - these experiences are the most valuable learnings your children can ever get and Africa offers this all in spades.

See our Activities for children in southern Africa for activities children of all ages will love.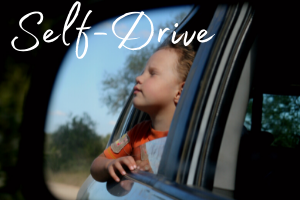 We particularly enjoy self drive travel with our family. We love:

the freedom and independence that comes with choosing our own travel pace and rhythm,
the challenges of finding animals and birds when in game reserves,
being in control of deciding when to stop and really take in those special moments.
We customise all of our itineraries, packages and tours to suit your family's needs. We have based these tours on a family of four (two adults and two children under the age of 12) but of course will tailor them to exactly what you need! The tours are based on a family-friendly pace, family-friendly accommodation and include a range of fun and exciting family-friendly day tours and activities.
Check out some of our videos to give you a sense of how great Africa is for family holidays