Chris and Sandie are Africa junkies based in Sydney, Australia. We met travelling in Africa in 1996. Between us we have lived and travelled in the region numerous times and as such have the in-depth knowledge of the area that you value. Indeed, we have visited most of the places that we sell, often more than once. We also make sure we keep our knowledge completely up to date, both through our close contacts with operators in the region and by making sure we go back to southern Africa at least once a year.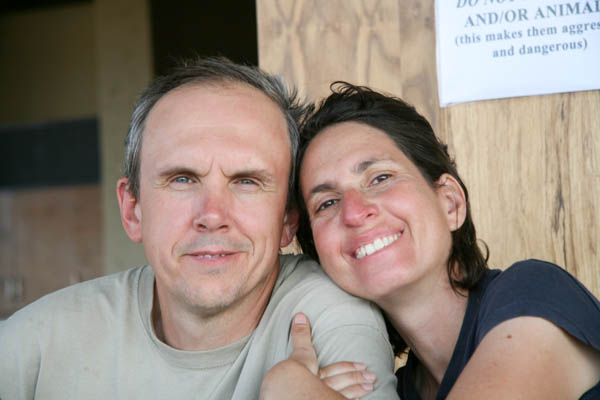 Chris and Sandie at Lower Sabie, Kruger National Park, South Africa, July 2015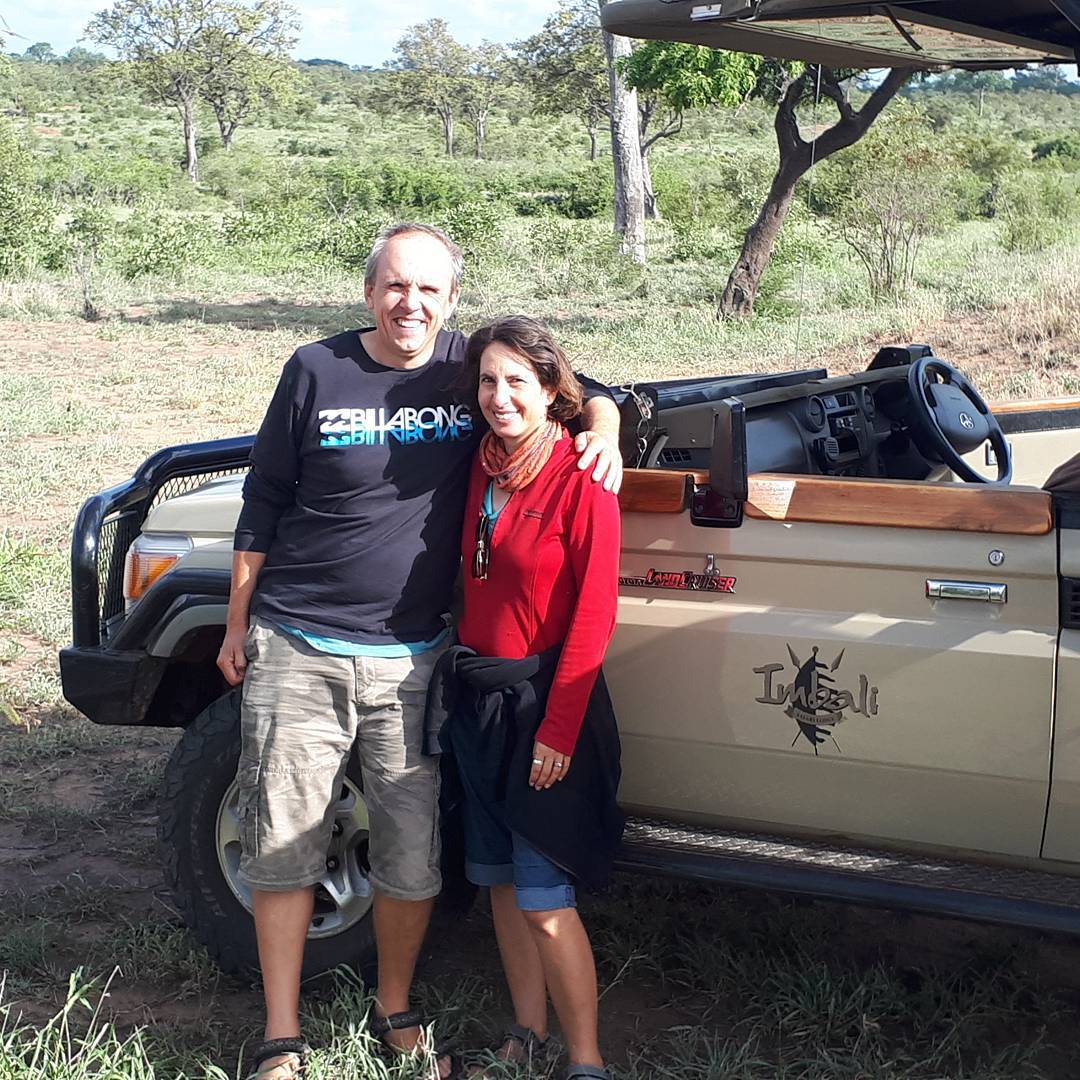 Chris and Sandie on safari in Kruger National Park, South Africa, January 2018
Travel Africa's experiences in southern Africa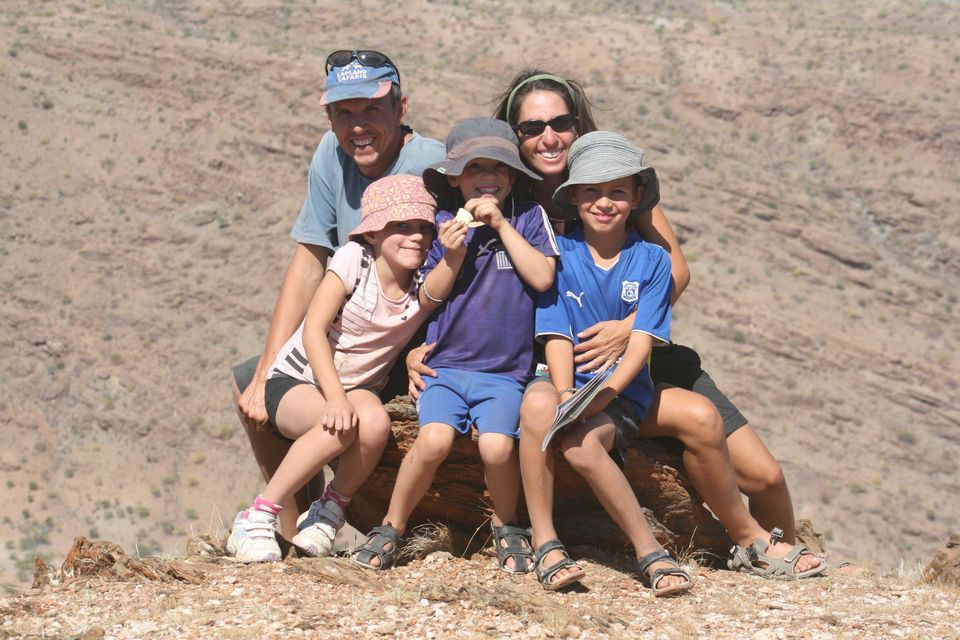 The family at Van Zyl's Pass, Kunene, Namibia, 2013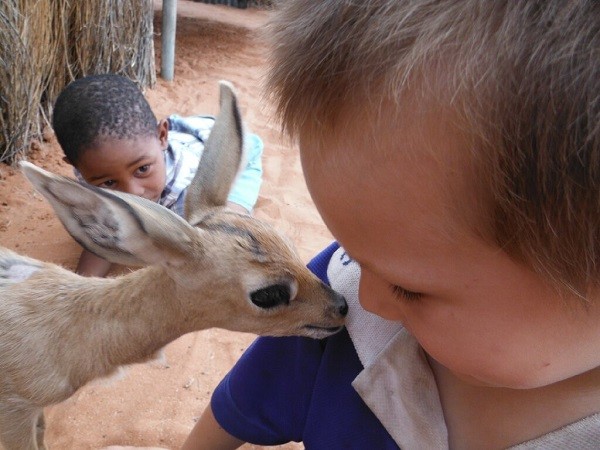 Our youngest son, Cadan, making new friends with a rescued steenbok and Sharon in the Kalahari, South Africa, 2013
Chris has 20 years' experience working in the travel industry, selling and managing travel products for Africa, Eastern Europe, Russia and China.
Sandie was born in South Africa, She has a doctorate in human geography and has been working for over 20 years with Indigenous and local communities in Australia and southern Africa, seeing how tourism can help to support their aspirations. Sandie also loves photography and has taken most of the photographs used on this website.
Chris and Sandie pride themselves on providing personalised, quality service. We listen carefully to your needs and provide responses based on years of experience and great on-the-ground contacts. Chris and Sandie (and now their three kids) are passionate about travel in southern Africa and are passionate about working with people to help them create a fabulous holiday of their own.
We have the following experience travelling in southern Africa:
a year travelling independently in South Africa, Namibia, Zimbabwe and Botswana in 2000;
8 months travelling with our three children (aged 4, 7 and 9) in South Africa, Namibia, Botswana, Lesotho, Zimbabwe and Zambia in 2013,
4 months travelling with our kids 2019-2020; and
numerous 3 to 5 week family holidays in the area (with Sandie pregnant, with our kids as babies).
With all this wonderful experience travelling with our kids one of our specialisations is Family Travel in Southern Africa.