Botswana mobile safaris offer a unique and exciting way to explore the stunning natural beauty and abundant wildlife of this amazing African nation. These safaris are known for their affordability, adventure, and flexibility, making them an excellent choice for travellers seeking an authentic African safari experience. Here are some key reasons why Botswana mobile safaris are so highly regarded:
Affordability: Mobile safaris in Botswana tend to be more budget-friendly compared to other safari options, such as luxury lodges. By combining elements of camping with guided wildlife tours, they offer a cost-effective way to experience the country's incredible wilderness.
Adventure: Mobile safaris provide a more adventurous and immersive experience compared to staying in lodges. Most mobile safaris involve glamping - very comfortable camping in remote locations. For those who don't want to camp, we also offer mobile safaris which stay in guest houses and lodges.
Comfort: Botswana mobile safaris offer different levels of comfort and participation to cater to a wide range of travellers' preferences. All safaris include comfortable, well-equipped camping equipment and delicious campfire-cooked meals . Many tours offer spacious tents and private bathroom facilities. You can choose semi-participation or fully serviced safaris.
Flexibility: Botswana mobile safaris come in a wide range of styles and lengths.
Intimate Experience: Smaller group sizes on mobile safaris offer a more personalized and intimate encounter with the wildlife and landscape. Your expert guides are passionate about conservation and knowledgeable about the region, providing a richer understanding of Botswana's ecosystems.
Locations: Botswana is renowned for its diverse natural landscapes, from the Okavango Delta and Chobe National Park to the Kalahari Desert. Mobile safaris can take you to multiple locations, providing a well-rounded experience of the country's unique ecosystems.
Conservation Focus: Many mobile safari providers in Botswana prioritize eco-friendly and sustainable practices.
Night Skies: Camping in remote areas provides the perfect opportunity to witness the African night sky in all its glory.
Whether you're a wildlife enthusiast, nature lover, or adventure seeker, Botswana's mobile safaris offer an unforgettable journey through one of Africa's most enchanting countries. Read more in our blog: Mobile safaris in southern Africa.
Here are some of the mobile safaris we have on offer. We can also tailor-make a private mobile for small groups.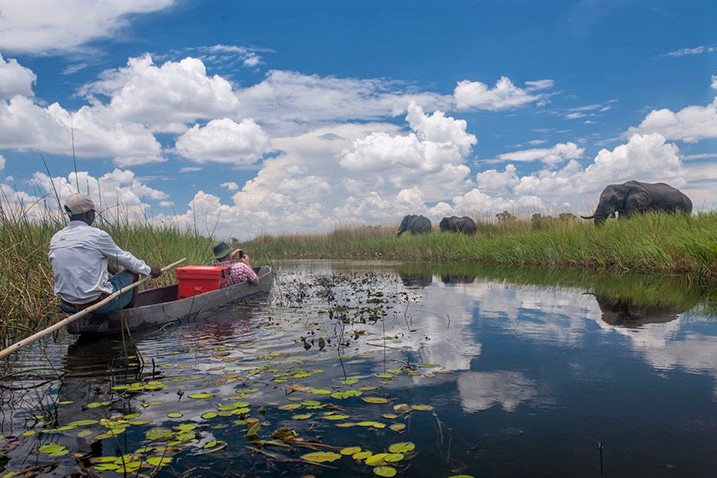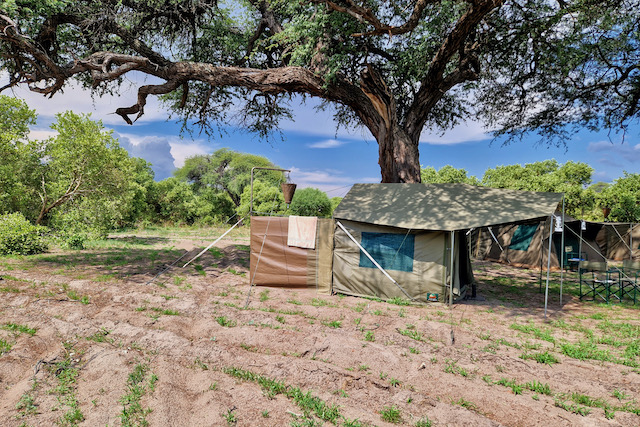 Essential Botswana
7 days | Premium Guided Mobile Camping Safari from AUD$4,250 per person