A turbulent history, with strong Arab and Portuguese influences, has birthed the Mozambique of today – a proud country rebuilding itself together with a welcoming tourist industry. And what a treat is in store for those who visit Mozambique – with its coastline stretching almost 2,000km down the south east coast of Africa. Mozambique's warm turquoise waters, unrivalled diving experiences,  pure white deserted beaches, bustling markets and mouthwatering local dishes are sure to please. The newly formed Greater Limpopo Transfrontier Park has seen the fences between Mozambique and the Kruger National Park pulled down and animals, and now tourists, can move freely between countries and conservation areas. Below we describe some of the wonderful destinations Mozambique has to offer.
Travel Africa will work with you to visit Mozambique - planning a range of fabulous touring options – from flexible self-drive holidays to incredible luxury beach sojourns. We will then book your holiday for you – providing you with detailed itineraries and information sheets. Don't forget we provide superb value for money due to our in-depth knowledge of the region and our direct contacts which cut out layers of commission. Look at our fabulous range of itineraries to give you loads of ideas and places to start from. 
Interactive country map and photographs at the bottom of this page.
When to visit Mozambique - Seasons
Following a southern Africa pattern the rains in Mozambique mainly fall between December and March. This period has very high humidity. By April/May the humidity drops, the rains subside and the sun emerges. The dry season is generally between June and October with wonderful tropical clear skies, hot days and cool nights. It is still dry in September and October although temperature are again starting to climb. The rains can start in November although the days are generally still sunny and hot.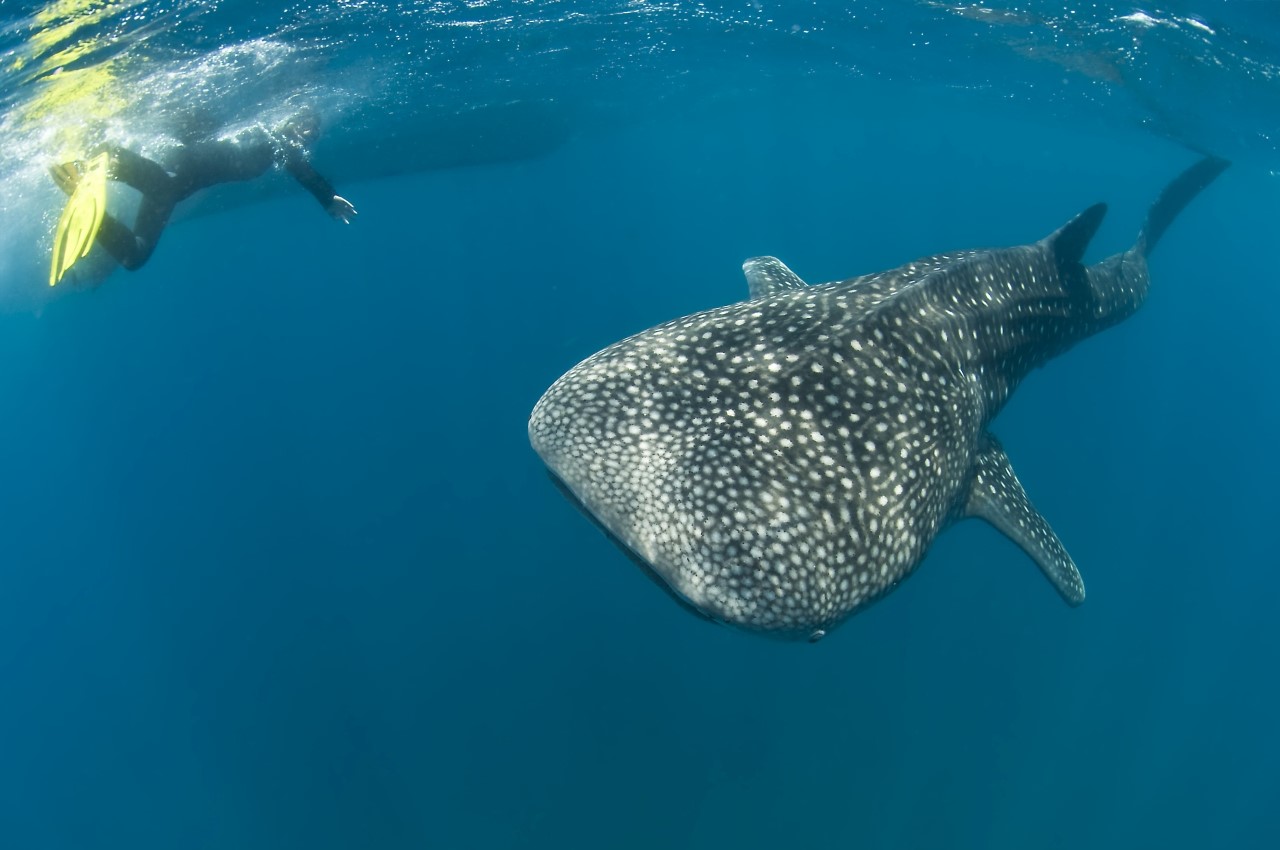 Inhambane is Mozambique's premier tourist attraction, a place where history and pristine beaches collide. The old town of Inhambane exhibits a quiet charm of Arabic and Portuguese influence where time seems to stand still as you watch dhows cross the bay. Not far away the Barra peninsula includes the beautiful beaches of Barra and Tofo where the clear blue waters entice you to enjoy some of the world's best diving - try your luck at sighting Giant Manta Rays, Whale Sharks and Turtles or snorkel the coral reefs which are very close to every beach. This area is perfect to combine with the Limpopo and Kruger National Park's for the perfect bush and beach holiday.
Greater Limpopo National Park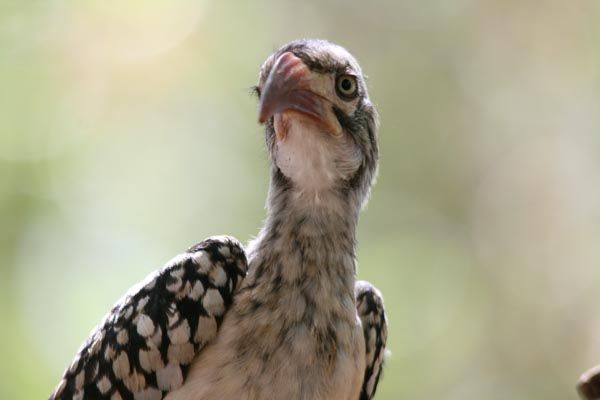 In December 2002, the Greater Limpopo Transfrontier Park was proclaimed with the signing of an international treaty between Mozambique, South Africa and Zimbabwe. The Greater Limpopo Transfrontier Park links conservations areas in all three countries into one huge conservation area of 35,000 km² – bringing together some of the best and most established wildlife areas in southern Africa. Being able to travel through this transborder conservation area is a true privilege and great way to appreciate the landscapes and wildlife of Mozambique. The Limpopo National Park is home to the 'Big 5' as well as many other animal species including the African wild dog. 
Maputo & Maputo Special Reserve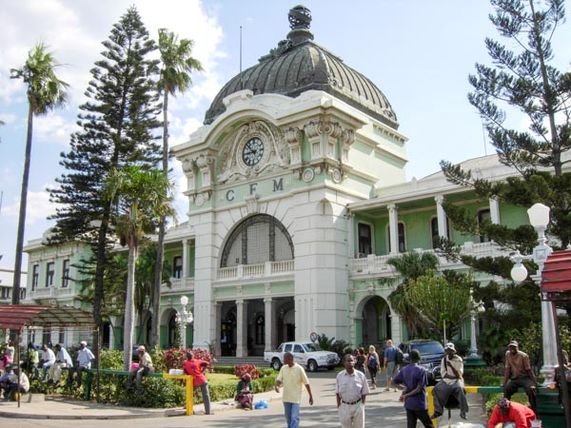 Maputo, crazy, chaotic and colourful all at the same time - an exciting blend of African culture and colonial architecture. Add to this a distinctive Portuguese flavoured cuisine, a Mediterranean, water side setting and wide avenues lined with Jacaranda and Flame trees and Maputo is a bustling metropolis just waiting to be explored! South of the city, over the brand new Katembe bridge, is the Maputo Special Reserve, an area of wildlife encounters, including coastal elephant, wetlands, lakes and idyllic beaches perfect for diving, snorkelling and relaxing beach holidays.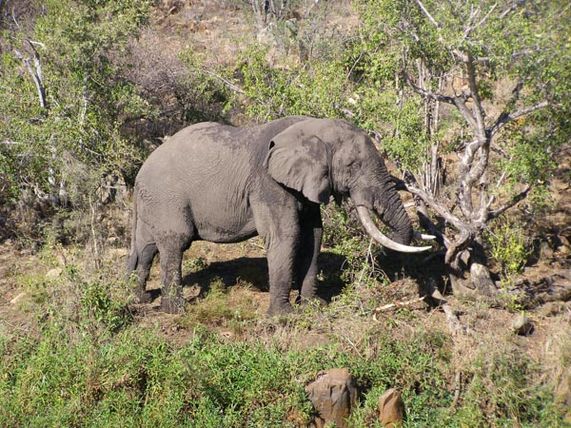 Located in central Mozambique at the southern edge of the Great Rift Valley Gorongosa was once one of the world's best known conservation areas. Troubled times during the Mozambican civil war lead to a decline in the wildlife population but a restoration project in recent years means the park, and wildlife, are recovering. Consisting of many and varied ecosystems, from savannah to floodplains and forests the park is home to a large diversity of animal and birdlife, some of which are found nowhere else in the world. This is a reserve where a wide variety of wildlife activities are possible including game drives, walking and boat cruises.
Vilanculos & Bazaruto Archipelago

Popular Vilanculos, gateway to the Bazaruto Archipelago, is perfect for a relaxing beach holiday. Stay at a beachside lodge as you enjoy snorkelling and diving trips, horse riding along the sands or exploring the vibrant town. The Bazaruto Archipelago just off the coast is a national park where the warm waters, rich coral and marine life offers one of the world's best diving spots - suitable for novices and experienced divers alike. The area is home to dolphins, sea turtles, whale sharks, manta rays and  Africa's largest population of the endangered dugong. The Archipelago caters to all by offering everything from action-packed adventure to idyllic island retreats.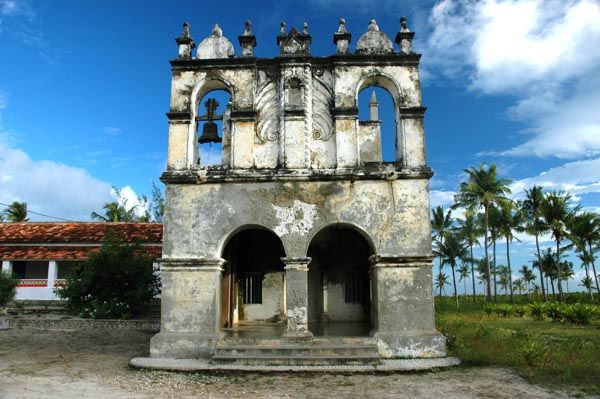 Ilha de Mozambique was one of the many Portuguese trading settlements created along the Mozambique coast and for almost four centuries it was the capital of Portuguese East Africa. This island town, with its rich mix of European, Arab and Indian influence and culture, is dominated by the 16th-century Sao Sebastiao Fortress which guards the northern end of Stone Town. With a rich history and beautiful sandy beaches this UNESCO World Heritage site is well worth a visit. Further north is the Quirimbas Archipelago, another of Mozambique's fabulous marine wonderlands offering fantastic diving experiences. 
Slideshow - click an image to zoom and navigate