Activities Cape Town & Surrounds
Cape Town is one of the most beautiful and vibrant cities in the world - it is also a hub for the most amazing activities!  From Table Mountain and Cape Point to penguin colonies and township experiences, from winelands and important historial sites to the most amazing cuisine and adventure activities ... read about all the activities on offer here and
contact us
for more details or to include them in your Cape Town stay.
Sightseeing, cultural and historical activities - Cape Town
Uthando Educational Excursion
Half day philanthropic tour.
All ages.
Fairtrade Tourism Accredited.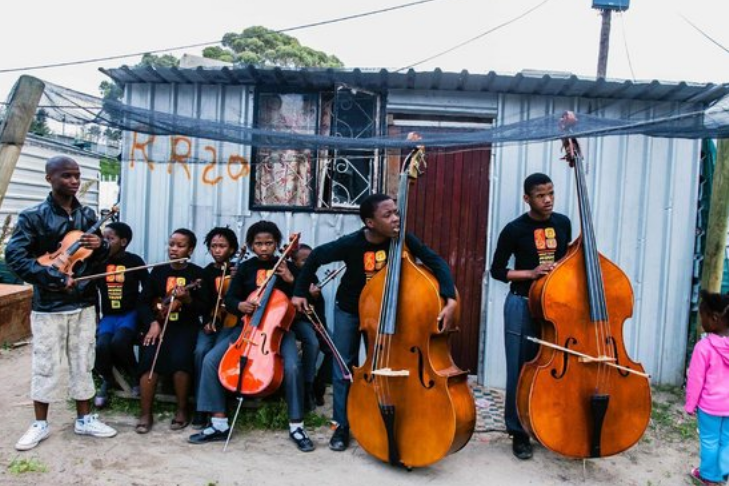 Uthando (Love) South Africa is an award-winning Fair Trade in Tourism certified non-profit organization creating a unique link between tourism and community development projects. Our Philanthropic Educational Excursions offer meaningful, authentic, engaging, respectful visits to a broad range of innovative and inspiring community projects. All the while, bringing enormous benefits to the local communities we support.
During our non-voyeuristic project visits, we shine a light on the remarkable and courageous community activists driving social change in their communities. Our philanthropic educational excursions reflect a heartfelt desire to showcase the best of South Africa, the positive, impactful, and very often untold stories of triumph over adversity.
The Philanthropic Educational Excursions take place in the expansive townships or informal settlements located in the eastern part of the city known as the Cape Flats. Our expert guides provide an in-depth overview of the history of South Africa and particularly the role that apartheid and institutionalized discrimination and inequality played in creating these communities. Once in the townships, the guide will discuss in detail the challenges confronting the locals concerning healthcare, education, social, political, and economic challenges.
Political History Walking Tour
2.5-3 hours (10am-1pm).
All ages.
Fairtrade Tourism Accredited.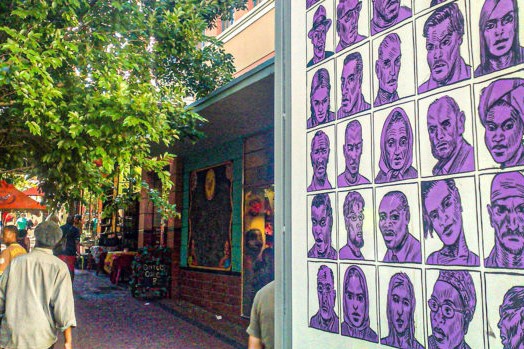 Fresh water drew the indigenous Khoekhoe people to Cape Town, and it is the reason that the Dutch established a colony much later. As Cape Town's Day Zero drought fiasco in 2018 showed, this is still a city that is very much about water.
Your Fairtrade Accredited walking tour begins with explorations in the city's water origins, and proceeds through indigenous, colonial and apartheid eras, before explorations in post-apartheid democracy through to present times. The District Six Museum and Slave Lodge feature.
You are introduced to key figures from these periods including Cissie Gool, Steve Biko, Imam Haron, Philip Kgosana, Kratoa, Massavana and of course Nelson Mandela and Winnie Mandela. Part of the tour focuses on Nelson Mandela's first speech as a free man, at City Hall.
Combine this with the afternoon City Futures tour to create a full day city and township exploration.
Revolution Route Cape Town

4 hours.
All ages.
Fairtrade Tourism Accredited.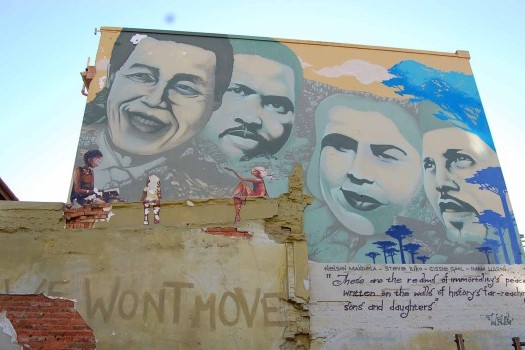 The Fairtrade Accredited Revolution Route, Cape Town, is about stories of revolutionary struggle in Cape Town, South Africa. The focus period is primarily the 60s through early 90s, and the armed struggle against apartheid, but the tour seeks to provide greater context by including revolutionary acts by the indigenous Khoi and slaves against colonial regimes.
It explores the formation of the military wings of the Pan African Congress (PAC) and the African National Congress (ANC), two of South Africa's key liberation movements: Umkhonto weSizwe ('The Spear of the Nation', also referred to as MK) of the ANC, and the Azanian People's Liberation Army (initially called Poqo, meaning 'alone' or 'pure' in isiXhosa), of the PAC. It also touches on the Bonteheuwel Military Wing, essentially the youth league of MK in Cape Town. The tour introduces youy to some of the key roleplayers in these organisations, and journeys through some of their operations in the Western Cape.
Nelson Mandela features: the tour touches on the tentative days of liberation, from his release from prison in 1990 to his first state of the nation address as president in 1994. But the bulk of the journey focuses on revolutionary figures we don't hear much about: Fred Carneson, first leader of MK in the Western Cape; Philip Kgosana, the 18 year old PAC activist that lead a silent march of 30 000 mean from Nyanga and Langa to Cape Town's Caledon Square police station; Imam Haron, the revolutionary Imam who supported both the ANC and the PAC in their military struggles; Cissie Gool, the leader of the National Liberation League, and Ray Alexander, Communist Party secretary and fierce activist. And we meet some of the young soldiers who died in action, including Ashley Kriel, as well as Coline Williams and Robbie Waterwich, killed attempting to blow up the Athlone Magistrates court in 1989, in one of the final acts of sabotage by MK.
South Africa has hundreds of years of oppressive history prior to apartheid (1948 to 1994), and it would be amiss to not look at great stories of revolutionary struggle from other eras: such as Massavana of Madagascar, who lead a mutiny on board the Meerman slave ship, and was imprisoned on Robben Island, the same place that Nelson Mandela spent 18 years.
The Revolution Route, Cape Town, is a unique lense through which to discover the city, moving as it does spatially from the historic centre and economic capital, through places such as Langa, Athlone and Nyanga.
4 hours (Mon-Sat).
All ages.
Fairtrade Tourism Accredited.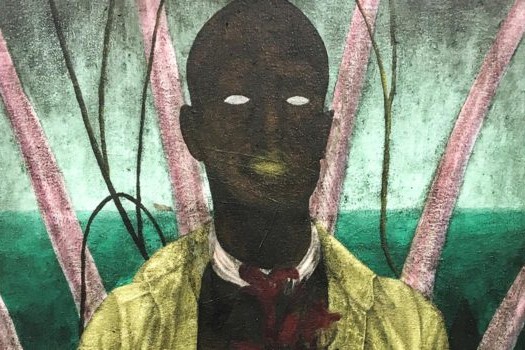 This half day Fairtrade Accredited tour takes guests into the studios of fine artists in Cape Town for a totally fresh and contemporary look at the local art world. We start with a visit to a gallery, maybe the Stevenson, one of the top galleries in the city, maybe the Association for the Visual Arts, it all depends on what is showing. Then we meet a local graffiti artist and are hosted for a street art tour in Woodstock and Salt River, one of the country's street art capitals, delving deep into the works themselves, public space as gallery space, and the tensions between art, capital and property. We finish with a visit to an artist in their studio, for insight into their work, and into the art scene as a whole.
4 hours (Mon-Sat).
18 years and over.
Fairtrade Tourism Accredited.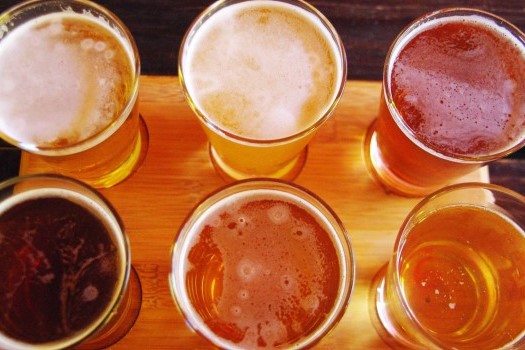 This Fairtrade Accredited Cape Town Beer Route was the very first! Back when craft beer was still in the garage, this tour was launched to showcase emerging trends, rooted in the most ancient forms of brewing – traditional African brewing. Beer, like coffee, started on this continent.
Since 2012 when the tour was launched, the craft beer scene has exploded. Much like coffee in Cape Town, it feels like there is a brewery on every corner. The quality of beer is high. The range wide. And yet, only a handful offer distinct brews.
This four hour half day Beer Route visits a couple of favourite breweries, sampling the range, touring the facility, and having a bite to eat.
And then we visit a traditional master brewer. These are mostly women, brewing in ancient ways. Craft beer emerges out of these traditional forms, and so for us it is important to pay homage to the tradition. On a daily basis, tens of thousands of women across Cape Town brew umqhumboti, or traditional beer, for special events or to serve in township shebeens and make a living. We visit a master brewer in either Langa or Guguletu. It is the tradition to go down on your knees and drink from a communal vessel.
Some of our favourite craft breweries include the Brewers Co-Op in Woodstock, Devil's Peak Brewing, Triggerfish Brewing, Afro Caribbean Brewing Company, Jack Black Brewing Company… there are others, this is a selection of favourites.
At the end of the tour we pass by Roeland Liquors, where owner Manie Potgieter has curated a fine selection of South African craft beer.
4 hours (7-11pm).
More suitable for adults.
Fairtrade Tourism Accredited.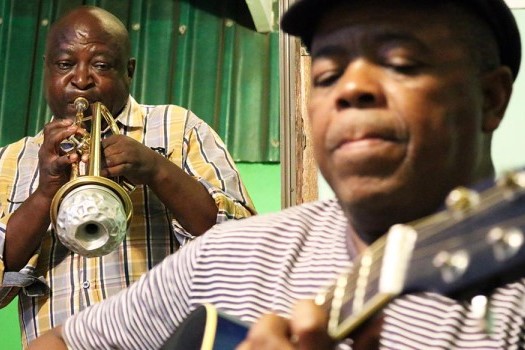 Cape Town is the most muscially creative city in South Africa, due partly to the natural environment, which encourages creativity, but mainly it is because of the history of the city and the diversity of people and cultures and sounds that have ended up there.
On this special, Fairtrade accredited music journey you will travel deep inside the jazz music of the city, visiting local jazz musicians in their homes.
Part one is a visit to the home of a jazz musician for dinner, with music and conversation, and part two is a visit either to the home of a second musician for a nightcap, or to a jazz venue for the late set.
The experience is intimate and deep, full of music and engagement and fun. It is a unique opportunity to meet local musicians away from club stages, and an excellent way to discover more about Cape Town and the lives of the people that live in it – through the music.
Our hosts include Cape Town musicians young and old, all of them composers and performers. These are the musicians defining the sound of the city.
Hop on Hop off Cape Town Bus
Daily from 9am.
All ages.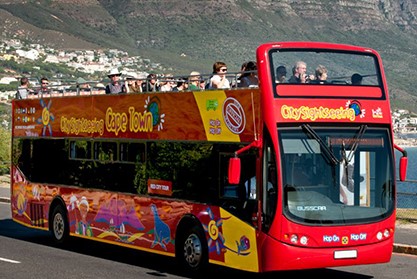 This sightseeing excursion offers a 'Hop-On, Hop-Off' Cape Town city tour aboard an open-top, double-decker bus. Gain an oversight of the city's multi-cultural and eclectic history. Experience panoramic views of Cape Town's spectacular scenery. The tour stops at prominent museums and inner-city sights before heading to the lower cableway station. From there the tour travels back down to the beaches of Camps Bay and Clifton and returns to the Victoria and Alfred [V&A] Waterfront. A comprehensive route map is handed to guests boarding the bus. With over 30 stops across 3 different routes, you'll have plenty of opportunities to hop off the bus and explore the Cape Town landmarks and attractions that appeal to you most.
City Walking Tour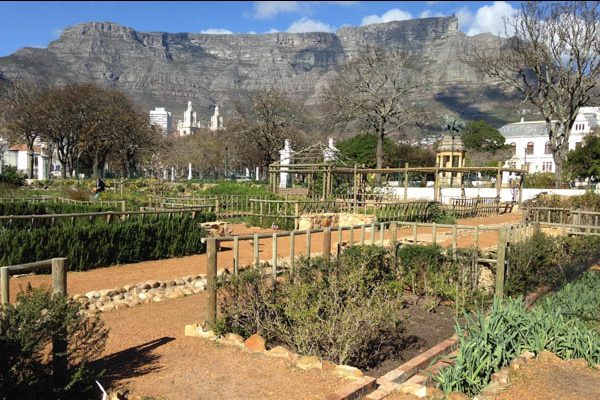 Discover Cape Town by foot on a private guided walking tour. Tours are tailored to suit your interests as you walk through the historic parts of Cape Town to discuss the complex history of this remarkable city.  Along the route you will pass Church Square, the Groote Kerk and original Slave Lodge, and then walk into the former Dutch East India's Company's Garden, today a green oasis in the middle of town. Here we focus on the parliamentary buildings, the National Library, direct you to the SA Museum, National Art Gallery and Jewish Museum before retracing our steps to St. George's Cathedral, the "Peoples' Cathedral". If there is time we wander through Greenmarket square up into the Bo-Kaap famed for its quaint colourful houses.
Hiking Table Mountain
Half day, from 9am.
16 and over.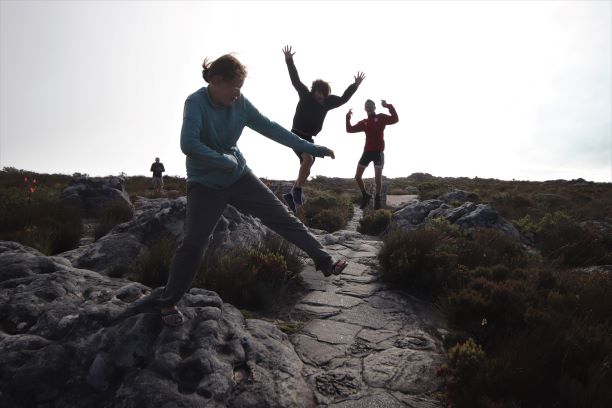 Leave the city beneath you as you take on the iconic Table Mountain in this guided half day Table Mountain Hike. Let your fitness, ability and adventurous streak determine which of three popular route options you choose. Your summit is rewarded with majestic, sweeping views of the city and surrounding regions and mountain ranges. Choose between a hike back down  the mountain or the cable car for the descent. Distance of the hike 5 – 8 km.
Cape District Six & Bo Kaap Tour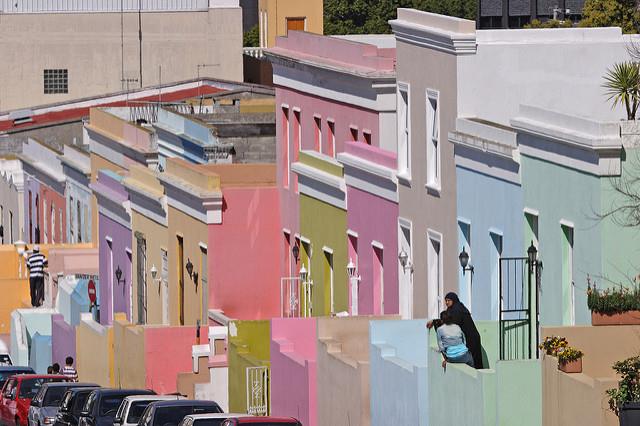 This is a fantastic historical tour of Cape Town where you will get an insight into the development of South Africa since colonisation and also an in depth understanding about apartheid and life during the apartheid era. Visit Bo Kaap and take a short walk between the brightly coloured homes, your tour guide explaining how the framework for racial segregation was established. Passing some of Cape Town's landmarks, a short drive brings you to District 6 where you learn of the next tier in the South African story: apartheid. Your journey continues to Langa, the oldest Black African Township in Cape Town.
Bites & Bikes Cape Town Cycling Tour
4 hours, 12 kms.
All ages.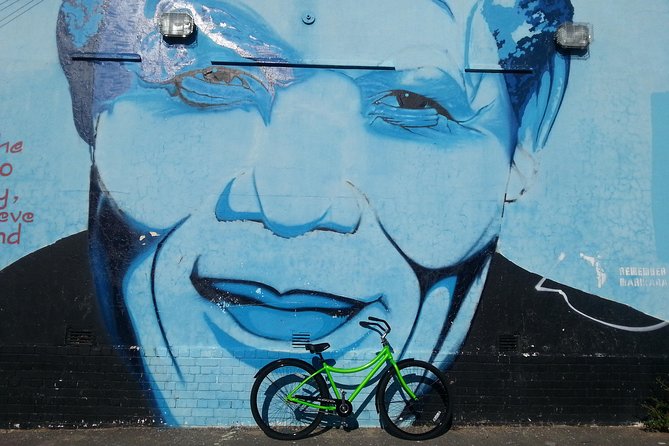 Dare to try some locally dried biltong, nibble on a traditional koeksister or sample Cape Town's most flavoursome fish curry? The City Bites & Bikes tour is a four-hour guided bike tour through the colourful, cobbled streets of the Bo Kaap (with an optional visit to the legendary Atlas Spices store), followed by cycle through De Waterkant, Green Point and the V&A Waterfront, sampling quintessential South African fare along the way.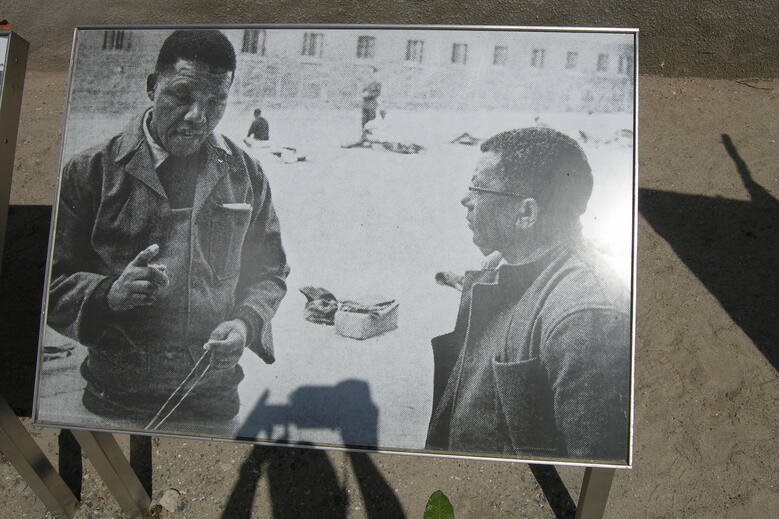 Robben Island is a World Heritage site that lies 7 kilometres off Cape Town (it can be seen from the top of Table Mountain) and housed a political prison where Nelson Mandela was incarcerated for 27 years of his life. It's a very interesting insight into the history of the island and prison and gives you an understanding of how South Africa was under the apartheid system - ex-prisoners of the island are the guides for these tours. The tour includes a return ferry from the Waterfront and takes about 4 hours in total.
4 hours - Fairtrade.
All ages.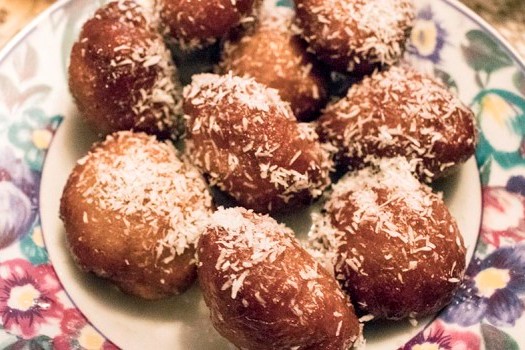 Have you heard of snoek? Injeera? Koesusters? Daaltjies? Ulusu? Umngqusho?
These are just some of Caoe Town's iconic foods.
With the incredible diversity of people in the city, you can imagine the kind of diversity of foods Cape Town has. The Cuisine Route was designed to give guests the chance to explore the city through food. It's a great lense.
On this half day experience you will sample the flavours and stories behind several of the different cultural foods of the city, from street food to chisa nyamas or hot meat bars to traditional home-cooked cuisine.
The tour generally including food elements across a wide ambit of Cape Town, including the historic city, and townships such as Langa and Guguletu.
Cape Malay Cooking Safari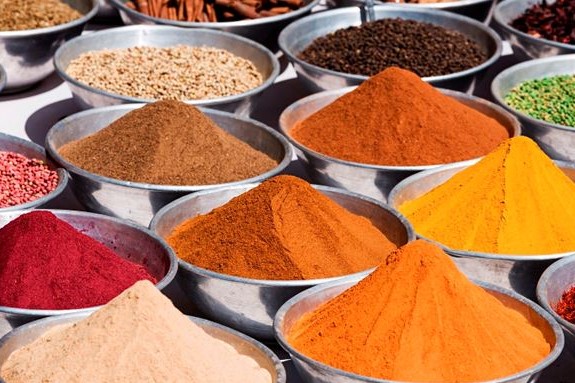 This is a really interactive experience with one of the country's oldest established communities who were confined to an area on the slopes of Signal Hill called the Bo-Kaap. Begin with a Walking Tour of the Historic, Heritage Protected area of cobbled streets and colourful Cape Georgian homes. Visit a Community Empowerment Project, the popular local Spice (Masala) shop and the Bo-Kaap Museum. Then spend time with our hostess, a local resident, for an exciting encounter with her religious, cultural and culinary background - in her home! You will participate in preparing and cooking samoosas, roti (flat bread) and chicken or vegetable curry in her kitchen and then enjoy the meal around her table at the end of the tour. 
Cape Malay Fine Dining &  Music
3 hours - Fairtrade.
Min. 10 guests.
A PRIVATE DINNER PARTY
This expansive culinary and cultural Fairtrade Accredited experience takes place in the home of a cook based in the Bokaap. It is a home dinner party, with all the ease and grace of visiting a friend at home.
In fact it is a family affair, with sons and daughters in the roles of waiters, assistant chefs and maître d', neighbors popping by and conversation flowing between musicians and kitchen staff and neighborly visits.
A 12 COURSE FEAST
Twelve courses are served across the evening, consisting of four starter courses, four main courses and four desserts. Each course sees a traditional Cape Malay dish re-imagined and reinvented.
CULTURAL MUSIC
Central to the experience is music. A trio of Bokaap musicians play Goema tunes andQasida music. Goema is the indigenous music of the Western Cape, which has strongly influenced Cape Jazz and the carnival traditional of the Cape. AndQasida is a form of beautiful poetic Islamic music. The music weaves throughout the evening.
FEEL AT HOME
Each course is introduced by the host, and all the culinary action is visible in the open kitchen. Guests are encouraged to engage in the process, welcomed to pop into the kitchen to observe, and welcome to get into conversation with the musicians.
Vegetarians and vegans are welcome, and most dietary needs are catered to.
Sightseeing, cultural and historical activities - Cape Point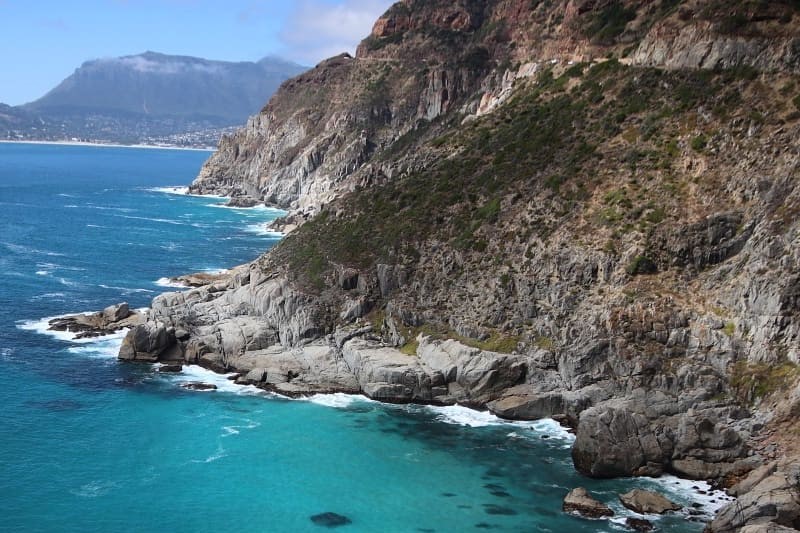 Cape Town is built on a mountainous peninsula. This full day tour explores it all - Atlantic seaboard Hout Bay, Chapman's Peak Drive, Cape Point Nature Reserve and the tip of the Cape Peninsula, Boulders Beach penguin colony, Simon's Town, Fish Hoek, Kalk Bay and Muizenberg.
Cape Point Sidecar Adventure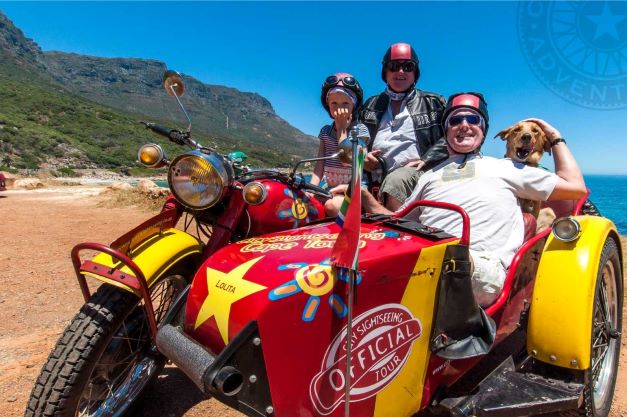 Do the Cape Point tour but travelling in a vintage World War II motorcycle and side car! This full day tour explores it all - Atlantic seaboard Hout Bay, Chapman's Peak Drive, Cape Point Nature Reserve and the tip of the Cape Peninsula, Boulders Beach penguin colony, Simon's Town, Fish Hoek, Kalk Bay and Muizenberg.
Sightseeing, cultural and historical activities - Winelands
Lines depart between 9:30-1:30pm.
All ages.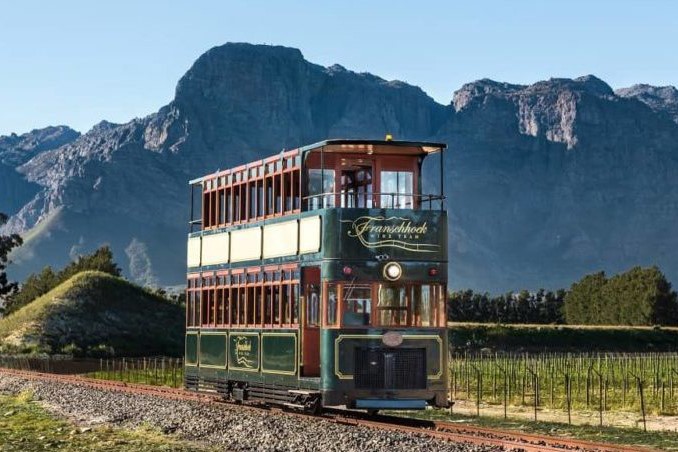 Franschhoek Wine Tram's hop-on-hop-off experience is ideal for those wanting to enjoy a full day wine tasting experience in the Cape Winelands and who wish to travel and explore at their own pace. The hop-on-hop-off experience consists of eight routes and each route consists of a tram journey as well as open-sided bus transport
Dwars River Valley Bicycle Tour

8 hours (Mon-Sat) - Fairtrade.
All ages.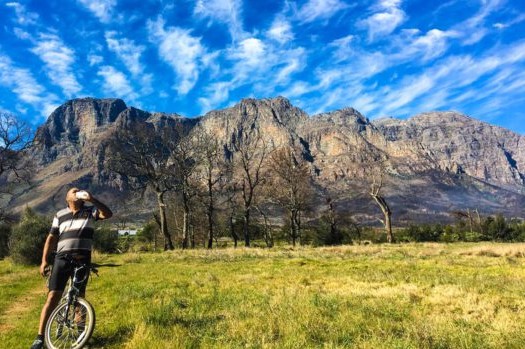 The Dwars River Valley is home to the historic towns of Pniel, Kylemore, Johannesdal and Lanquedoc. It is one of the most beautiful valleys on the planet, and located half way between two of the Winelands' most popular destinations, Stellenbosch and Franschhoek.
This half day, five hour bike ride, takes visitors through the towns, along the back roads, into the history and heritage, into the homes of storytellers and makers of traditional food.
The experience begins at Boschendal Wine Estate, where we collect our bikes and do a tour overview. The ride heads to Pniel first, taking in street art, the Pniel Museum and local sights. It then heads across the river, onto the backroads into Kylemore, the beautiful second town of the valley, where we have lunch in the home of a great local cook. Then we cycle through the Old Jerusalem Farm to Lanquedoc, where we meet one of the oldest local residents for a historical perspective on the valley, and view one of the valley's most powerful pieces of street art. Finally, we cycle from Lanquedoc back to Boschendal Wine Estate.
The Colour of Wine Safari
8 hours (Mon-Sat) - Fairtrade.
More suitable for adults.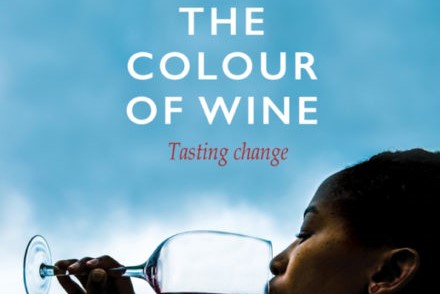 The Colour of Wine Safari is an intimate full day Fairtrade Accredited engagement with black wine makers and wine brands in the Western Cape, telling the remarkable story of South Africa's transition from apartheid to democracy through the personal journeys of black winemakers.
The experience gives a taste of the changing world of South African wine. The day begins with a private tasting with a wine maker, perhaps with Mphumi Ndlangisa at his Magna Carta Winery in Woodstock, or Rosemary Mosia of Bridge of Hope at her home in Rondebosch.
Then we visit the Wine Shaq in Langa township, where wine entrepreneur Nomhle Zondani presents a tasting of 5 different black owned wine brands, and the stories of the people behind the brands. She also introduces guests to traditional African ferments, including drinks like umqhomboti and mageu, and their links to traditional practice and wine culture. A traditional isiXhosa lunch spread is served, over which guests enjoy glasses of their favourite wines from the tasting session.
The tour then moves finally to the Stellenbosch Winelands where we finish with the more traditional aspects of the wine industry, but focused on estates that are black owned, or where the wine is made by a black winemaker.
It's an immersive full day wine experience that provides a sense of how a new generation of winemakers and wine entrepreneurs are reshaping the wine industry in their own image.
8 hours (Mon-Sat).
More suitable for adults.
Fairtrade Tourism Accredited.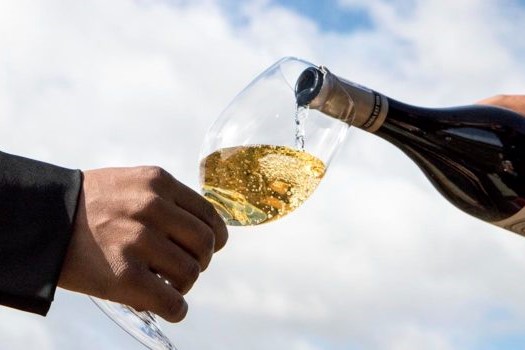 If you prefer to eat organically or biodynamically produced food as far as possible, then why drink wine that is produced with pesticides? The Cape's wine regions are famed around the world, and yet less than 1% of them are producing wine using organic farming techniques. Which is quite incredible when you consider how many wine drinkers prefer to buy organic produce at the supermarket or grocery store.
We have spent a long time assembling a tour that explores biodynamic, organic and natural wine-making in the Cape winelands, and have come up with a programme that achieves the same level of intimate narrative that our specialist tours are well known for.
We like to start with Avondale Wine Estate in Paarl. Their two hour Eco Tour of the estate is the best way to get deeply into biodynamic farming techniques in a short way. The Eco Tour is a curated wine tasting that takes place at locations around the estate, together with a cellar tour. The experience starts with their sparkling wine, which we think is one of the best in the region.
By the time we have finished at Avondale, it's about lunch time. We love Longridge's restaurant, also Babel at Babylonstoren, both farm-to-fork eateries.
After lunch, sometimes we will visit Reyneke Wine Estate in Stellenbosch. Wine-maker Johan Reyneke runs a low-key, super-focused estate, making wines that seek new forms and flavours, using concrete and clay amphora, as well as oak to mature wines.
Sometimes we will visit Waterkloof for a tasting, together with lunch, they are the 3rd biodynamic estate in the region, benefiting from soils that lie high above False Bay.
And we love to finish, where possible, with a tasting of natural, garagiste wines. Sometimes it is Bertus van Niekerk, who produces small batches under his Osbloed label, with tastings on the patio of his Cape Cod style home in Somerset West. Sometimes we will include another MyWyn in Franschoek, run by Jacoline Haasbroek.
And sometimes we include another small biodynamic estate, Haut Espoir, also in Franschoek.
In short, if you seek an in-depth, alternative experience of the Cape Winelands, one full of story as well as wine, then this could be what you are looking for.
Tastes of the Valley Culinary Tour
6 hours (Mon-Sat).
All ages.
Fairtrade Tourism Accredited.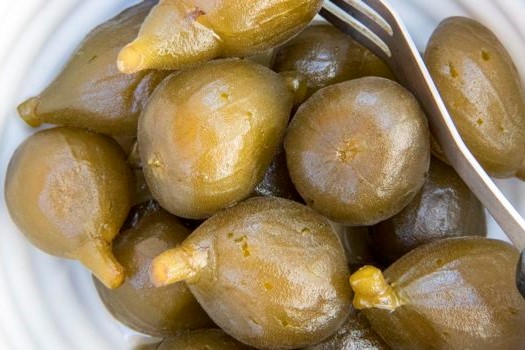 This most fertile of valleys, the Dwars River Valley, lies between Stellenbosch and Franschhoek in the Cape Winelands. It is home to a wide selection of foods… from the fine wines and organic produce the wine estates offer, to the berries on the hills and the home-cooked traditional dishes favoured by the valley's residents.
This four hour Tastes of the Valley The Fairtrade Accredited Culinary tour takes guests on a journey through the flavours, textures and stories of the Dwars River Valley, including restaurants, tasting rooms, home kitchens and corner cafes.
Also available as a cycling tour.
Traditional Homecooked Lunch
2 hours, self drive, Mon-Sat.
All ages.
Fairtrade Tourism Accredited.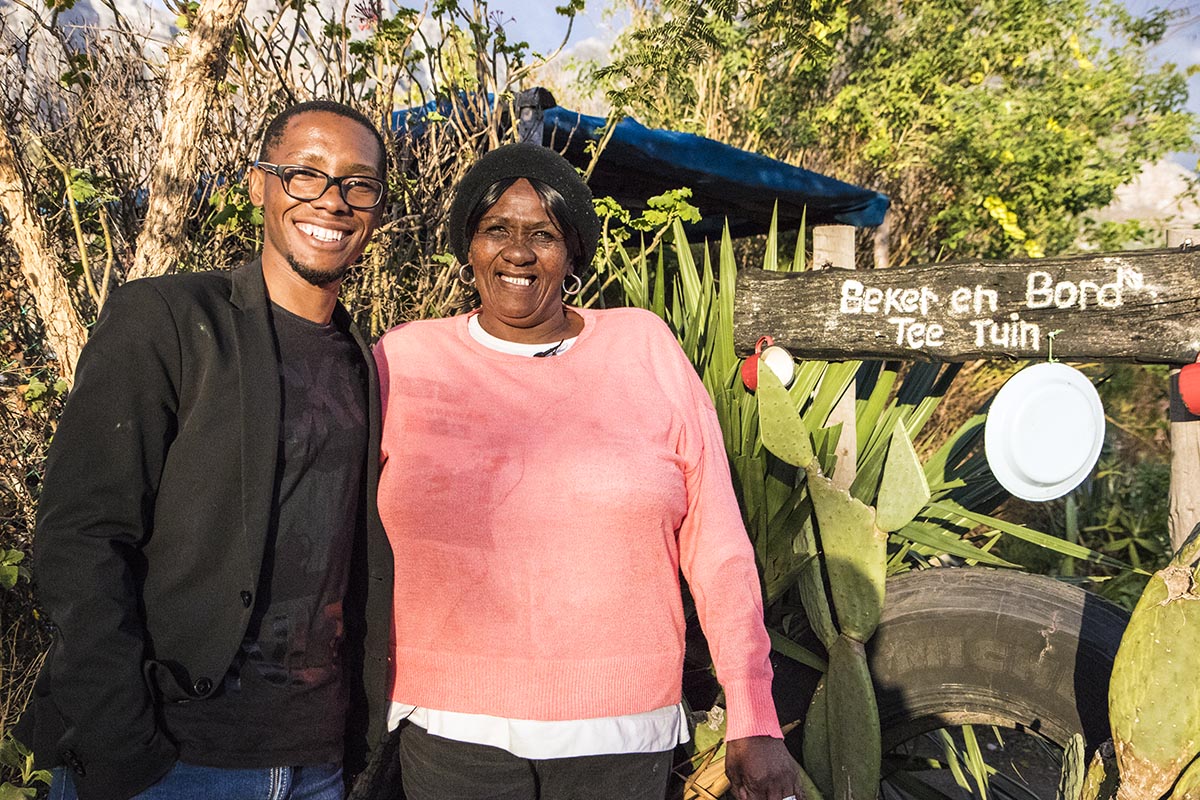 This Fairtrade Accredited Traditional Home-cooked Winelands Lunch experience takes in the magnificent Dwars River Valley, lying between the towns of Stellenbosch and Franschhoek.
Take a break from gourmet fare, and get in touch with indigenous narratives and history and heritage, over a delicious meal prepared from scratch in an intimate home restaurant.
Meet and dine with Sienna Charles, your host. Sienna runs Beker en Bord (Cup and Plate in English), a quirky tea garden and home restaurant in Kylemore, one of the four towns in the Dwars River Valley. This community activist, grandmother, wife and entrepreneur is a terrific cook and storyteller.
Enjoy home-baked breads such as roosterbrood (bread baked over coals) or lepelbrood (spoon bread), locally produced jams, traditional meals such as tomato bredie (stew) and bobotie, and desserts such as koesusters (an aniseed doughnut ball), milktart, or malva pudding.
A Traditional Home-cooked Winelands Lunch experience can be easily add to your Wine Route itinerary as a lunch alternative to a normal restaurant.
From 12 - 25 mins.
All ages.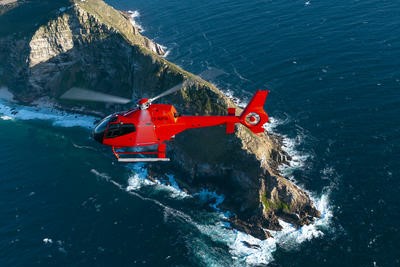 1) 12 Minute Hopper Flight
Experience the best of the best of the Mother City from the sky in record time. This brief "hop" leaves the V&A Waterfront and flies over the city bowl, Green Point Stadium, Clifton, Camps Bay and the majestic Twelve Apostles. 
2) 16 Minute Atlantic Coast Flight
Cape Town is home to various stretches of natural beauty, hidden nooks of wonder and epic landmarks, all of which bring a unique flavour to our world-renowned city and the glistening Atlantic Seaboard is one such region. After departure you will get a great view of Table Mountain, Robben Island and the V&A Waterfront Shopping Centre. You then follow the coastline passing Bantry Bay, Clifton, Camps Bay, The 12 Apostles and then through into Hout Bay where you turn around and route back along the coastline.
3) 24 Minute Three Bays Flight
The Three Bays Tour is a fantastic opportunity to witness the grandeur of the Cape's coastline. This tour includes all of Cape Town's most scenic towns and suburbs, which continues from the Atlantico Tour, Camp's Bay, Hout Bay, Muizenberg, Twelve Apostles, Noordhoek and Constantia. As you gracefully soar in the sky you will get a bird's eye view of the fairest Cape's striking beauty.. 
4) 45 Minute Cape Point Flight
The Cape Point Tour is the ultimate tour of the Cape Peninsula, departing from the Three Bays tour and continuing onward from Noordhoek towards Kommetjie. There's no better way to appreciate the Cape's fair beauty than from a bird's eye view helicopter tour. 
Table Mountain Abseiling
45 mins - 1 hour.
10 years and over.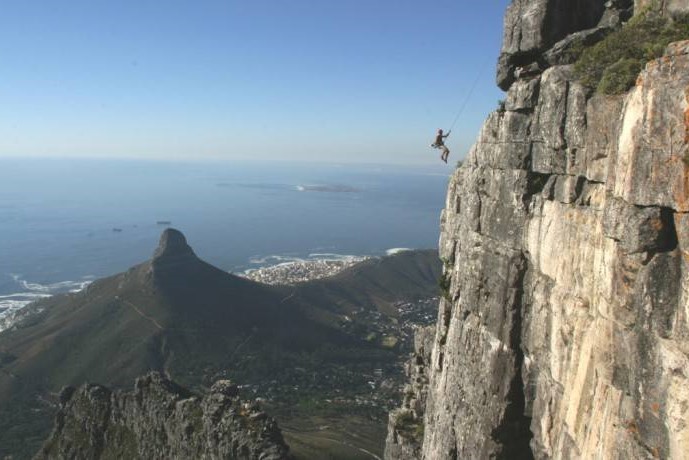 A thrilling experience of adrenaline and achievement…
Step off the top, at 1000 meters above sea level, and rappel into pure vertical space. The panoramic views from the top of Table Mountain are breathtaking, but the views from the abseil are even better. Descending down the side of a sheer cliff you will have Camps Bay, the Atlantic Seaboard and the deep blue ocean at your feet with the Twelve Apostles at your side. The Table Mountain Abseil is guaranteed to get your pulse racing.
Linking this to a guided Table Mountain Hike, or use the Cableway to meet at the top of this mind-blowing experience.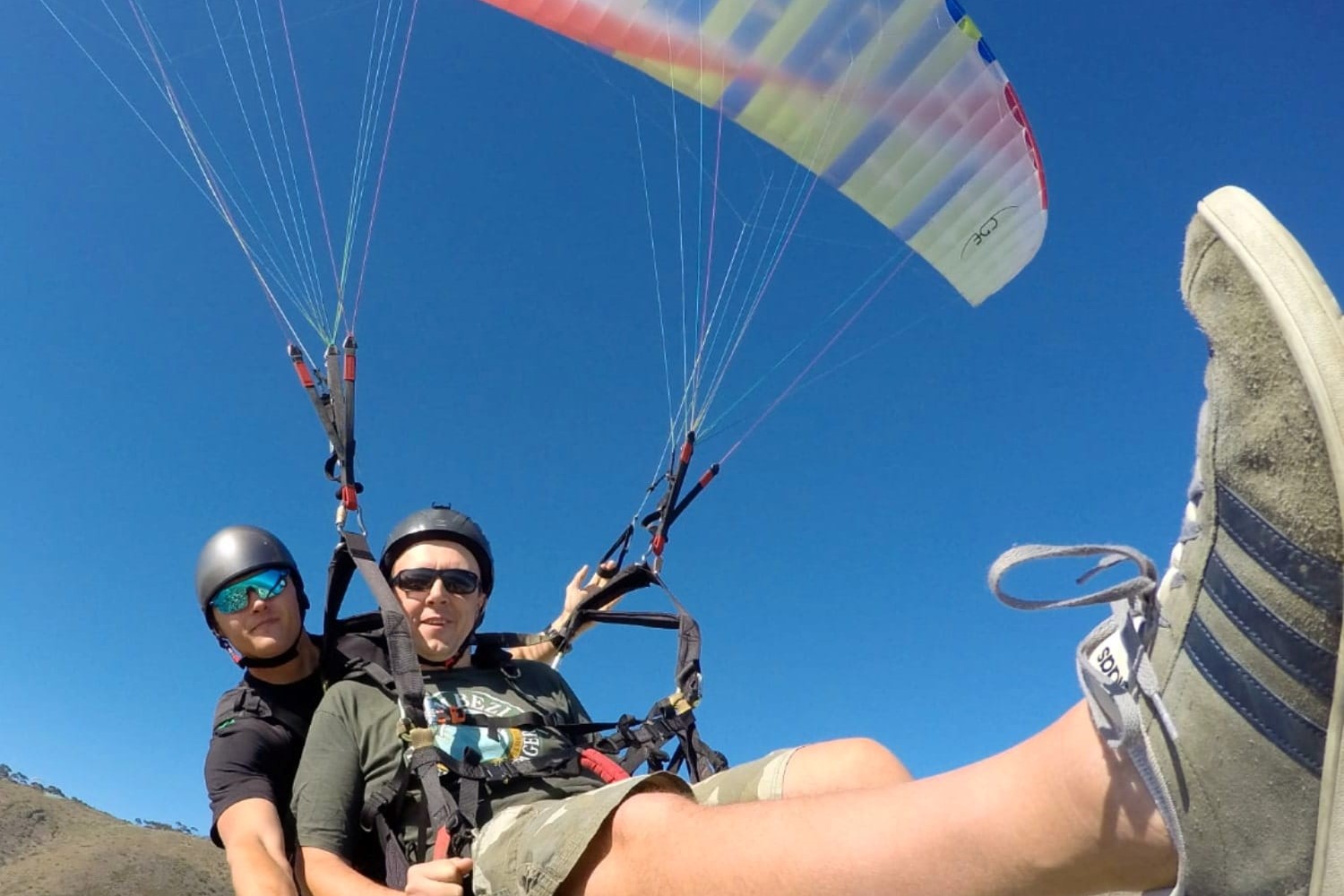 Taking off from Lions Head and Signal Hill, you can experience the stunning splendour of Cape Town from this adrenaline filled paragliding adventure.