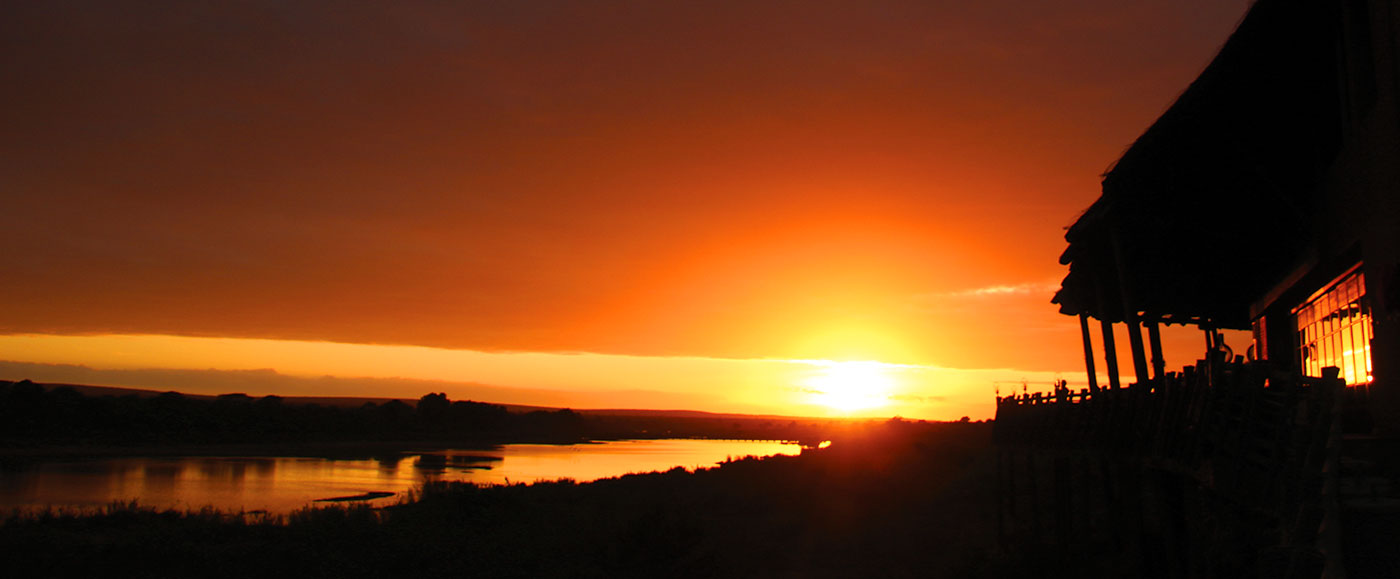 A visit to South Africa will enable you to experience its landscapes, animals and birds which are as fabulous and diverse as its cities, peoples and cultures. A tragic history of injustice has given birth to a rich and vibrant country which offers the traveller numerous opportunities to enjoy magnificent sights and meet interesting people. South Africa is known for Kruger National Park – a conservation area the size of a small country, and Cape Town – one of the world's most beautiful cities, but there is so much more – cultural heartlands, historical battlefields, mountains, deserts, winelands, beaches, wetlands and the list goes on. Below we describe some of the wonderful destinations South Africa has to offer.
Travel Africa will work with you to plan a range of fabulous touring options around South Africa – from flexible self-drive holidays to incredible luxury lodge sojourns. We will then book your holiday for you – providing you with detailed itineraries and information sheets. Don't forget we provide superb value for money due to our in-depth knowledge of the region and our direct contacts which cut out layers of commission. Look at our fabulous range of itineraries to give you loads of ideas and places to start from.
Interactive country map and photographs at the bottom of this page.
When to visit South Africa -
Seasons
Summer (December to March) is the wet season in most of South Africa – this is when the bush is lush and green and many migratory birds are present making the most of plentiful food. You may experience rain in the Kalahari desert and see the flowers bloom. The exception is Cape Town with its Mediterranean Climate and winter rain fall. While it's cold and wet in the Cape in July, the rest of South Africa is drying out … green grasses turning brown, water holes drying up and animals starting to concentrate around any remaining water sources making wildlife viewing a pleasure, especially during the months of July, August and September. Come October things are starting to heat up in preparation for the wet summer ahead.
South Africa's highlights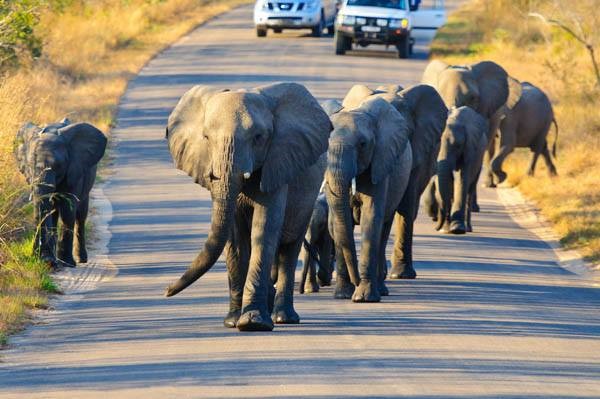 The size of the country of Wales, this immense area on the border of Mozambique is one of the best places to enjoy wildlife in southern Africa. The variety of mammals, birds and other animals is unparalleled, as is the variety of habitats and landscapes.  There are a range of ways to enjoy Kruger depending on your travel style and budget. A self drive experience in Kruger will be unforgettable as you stay in affordable accommodation in the heart of the park and you get in tune with the rhythms of the animals and put your spotting skills to the test. Alternatively, or in combination, enjoy a guided tour (accommodated or camping), stay in a luxury lodge in Kruger itself or one of the private game reserves of the Greater Kruger area or join an exciting wilderness or walking trail. Kruger is definitely one of Travel Africa's favourite and most recommended game reserves!

Nestled in the folds of Table Mountain, Cape Town, also known as the Mother City, is one of the most beautiful cities in the world. Enjoy Table Mountain's magnificent views and unique floral kingdom, wander through the serene Kirstenbosch botanical gardens, visit the world heritage listed Robben Island and immerse yourself in its chilling history, visit the penguin colony at Boulder's Beach and dramatic scenery of Cape Point, enjoy the coffee and art shops at Kalk Bay and surf the break at Muizenburg. Back in the city area the Waterfront provides plenty of restaurants and cafes plus shopping opportunities, be entranced by the colourful houses of Bo Kaap, discover the apartheid history of District Six and shop for fantastic Africa curios and souvenirs at Greenmarket Square. See our Cape Town Activities page for all Cape Town has to offer.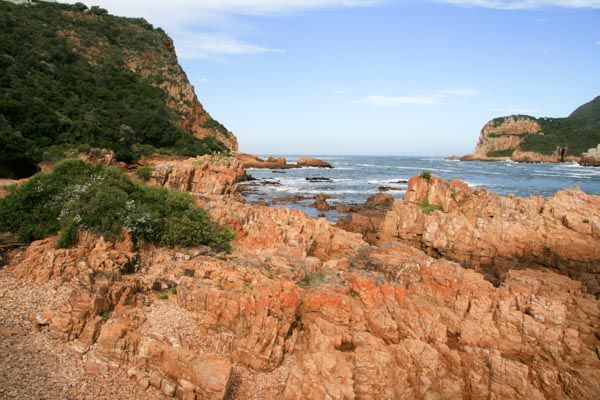 This stunning slice of South Africa's Indian Ocean coastline lies between Cape Town and Port Elizabeth with the best known Garden Route area being the 200 kilometre stretch between Mossel Bay and Storm's River. An amazing variety of landscapes and activities await you – from world famous surf to the most southerly elephant populations, from ostrich farms to spectacular mountain passes, from southern right whale festivals to
coastal hikes
, from indigenous rainforests and
sea kayaking
to the dramatic southern tip of Africa at Cape Agulhas. Inland over the Outeniqua Mountains lies the semi-arid Little Karoo with its famous Route 62 self-drive route.
Blyde River Canyon & Panorama Route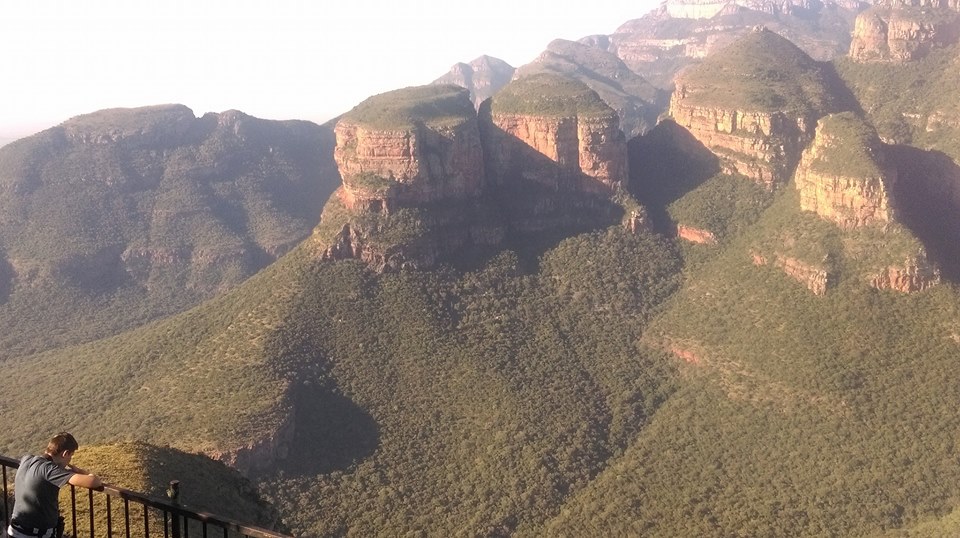 The Panorama Route is the perfect self-drive stop over between Johannesburg and Kruger National Park. 400 kilometres east of Johannesburg this area, an extension of the Drakensberg Mountains, provides breathtaking vistas, plunging waterfalls, sheer rock faces and memories of the gold rush days and makes for a spectacular stay. The Blyde River Canyon, overlooked by the Three Rondavels, is one of the world's largest canyons and its lush subtropical foliage is in stark contrast to Johannesburg's dry flat highveld. A variety of activities are available to enjoy from scenic lifts that take you down to the gorge floor, zip-lining, quad-biking, mountain biking, boat cruises and animal conservation centres - all in all great to fill a few days in the area.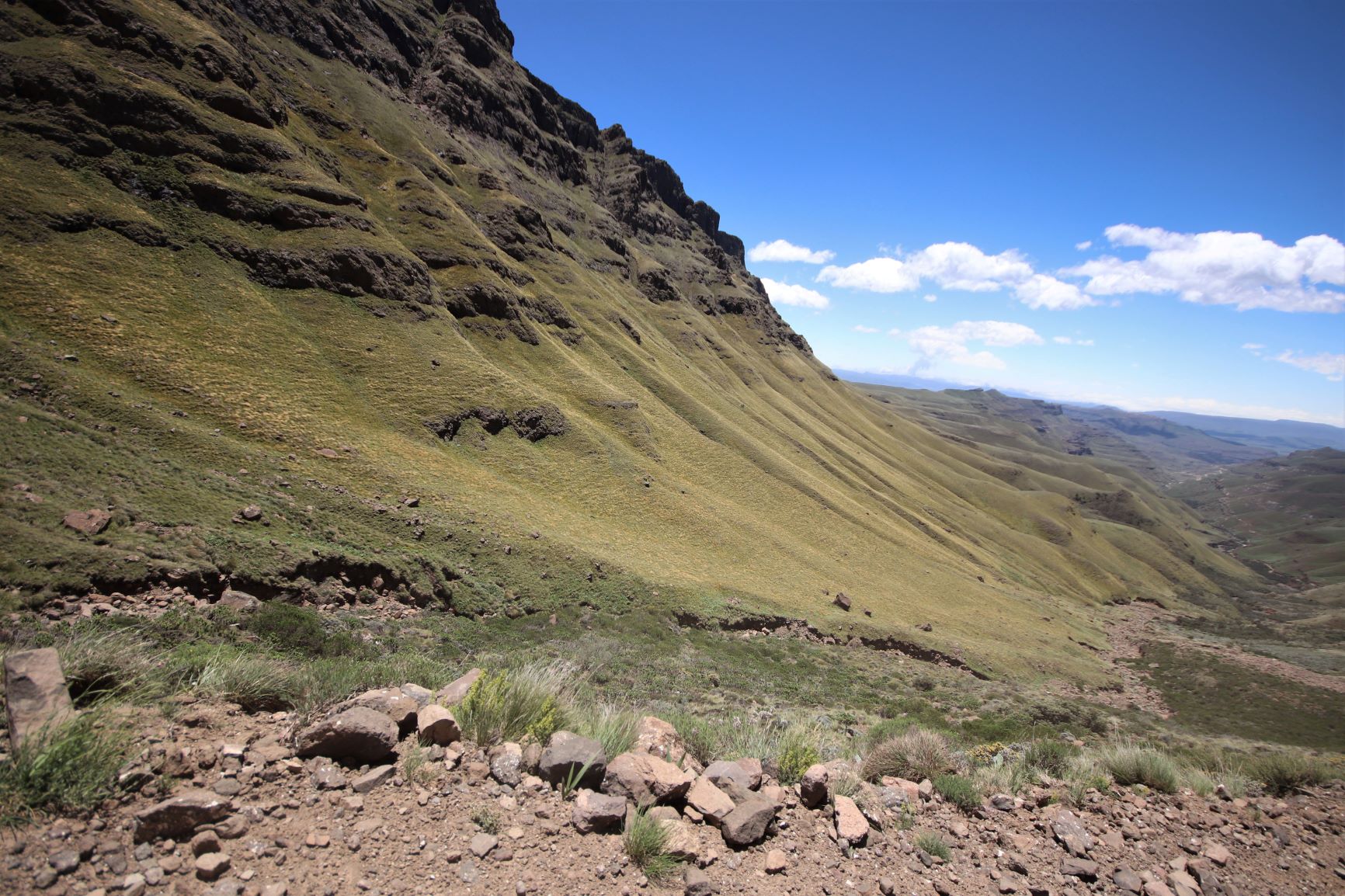 These unique mountains form the border between South Africa and the Mountain Kingdom of Lesotho and live up to their name of being the Dragon's Back. Jagged, dramatic, covered in open grasslands and fabulous wild flowers this is a hiker's paradise from short hikes to extended overnight hikes including opportunities to spend a night sleeping in a cave. There are three distinct areas of the 'Berg - the Southern section with the magnificent Sani Pass into Lesotho - by four wheel drive or mountain bike this is not to be missed; the Central section which includes Cathedral Peak, Monk's Cowl and Champagne Castle; and the Northern section with the spectacular Amphitheatre and mighty Tugela Falls.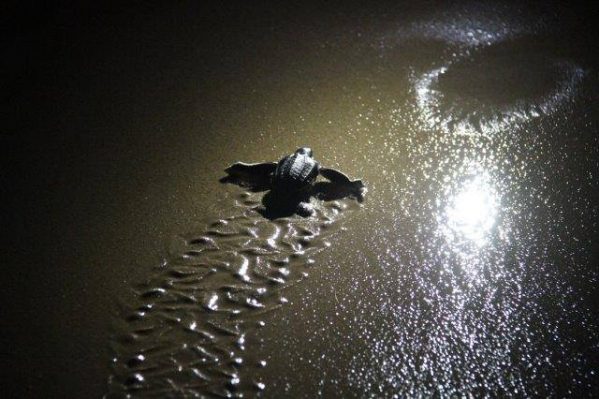 North East Kwa-Zulu Natal - This lush, tropical region of South Africa is the centre of the Zulu Kingdom and home to unique animals and birds in more intimate national parks and world heritage wetlands. Cruise around St. Lucia wetlands, experience Zulu culture or visit Hluhluwe-Umfolozi Game Reserve with its impressive white rhinos. The Battlefields encompasses three different war events centred around this key historical region of South Africa – you may well have heard of Rorke's Drift and Isandlwana. Located about a 4 hour drive from Durban and 50 kilometres east of Ladysmith in central Kwa-Zulu Natal, visit this area and immerse yourself in the fraught and devastating relations between the Zulus, Boers and British.
Sun City & Pilanesberg Game Reserve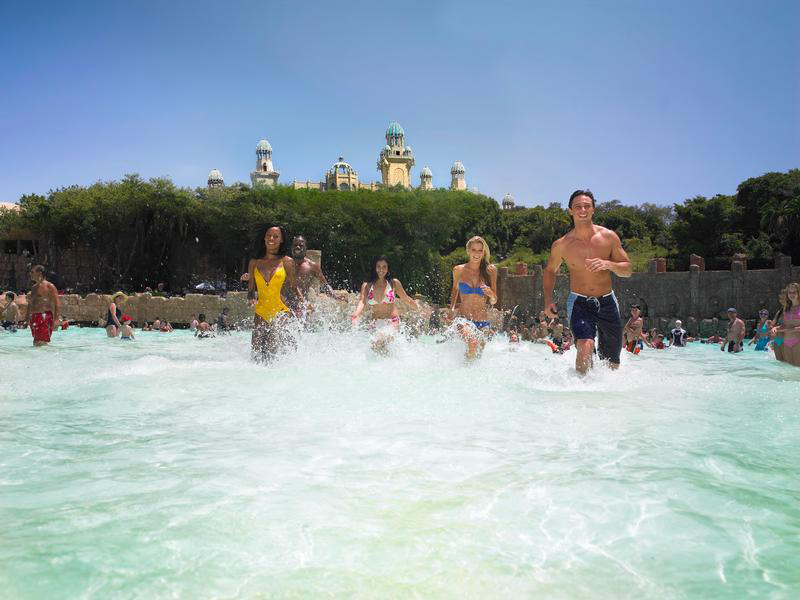 The Sun City Resort is South Africa's premier entertainment destination, an enormous extravaganza of luxurious hotels, attractions, restaurants and extensive, beautifully landscaped gardens and golf courses. The highlight for many is the Valley of Waves, a huge free-form pool and beach with two metre high artificially created surfing waves and a number of exciting water chutes and slides. Located right next door is the 55,000 hectare malaria-free Pilanesberg Game Reserve - one of South Africa's largest national parks. Pilanesberg's plains are rich and fertile, as they were once part of a now extinct volcanic crater, and are encircled by majestic hills. The Park is found in the transition zone of the Kalahari and the Lowveld and so is home to the 'Big 5' and other large game including giraffe, hippo, zebra and crocodile, as well as a myriad of bird species.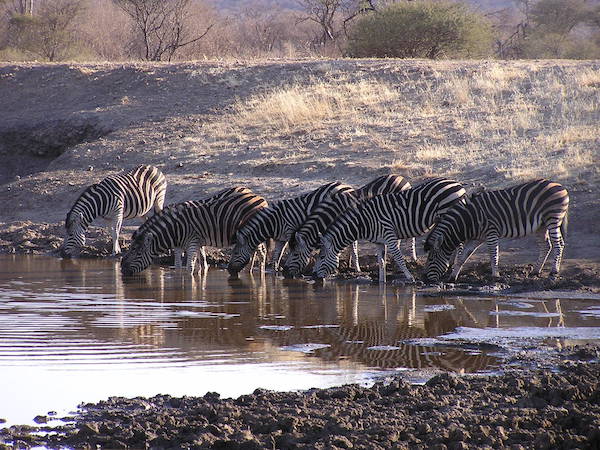 South Africa's fifth largest game reserve, malaria-free Madikwe is regarded as one of the best conservation areas in Africa. Located north-west of Johannesburg, close to the Botswana border and Botswana's capital Gaborone, this is a Big 5 reserve offering a mix of luxury and community owned lodges. Proclaimed in 1991 the reserve was stocked with over 8,000 animals of 28 species from other game reserves through the largest translocation project in the world – Operation Phoenix. This included movement of entire elephant herds into the reserve and the reintroduction of African wild dog to the region. Madikwe Game Reserve is a true hidden gem which is easily combined with Sun City and, as no day visitors are allowed, provides a more intimate and private bush experience.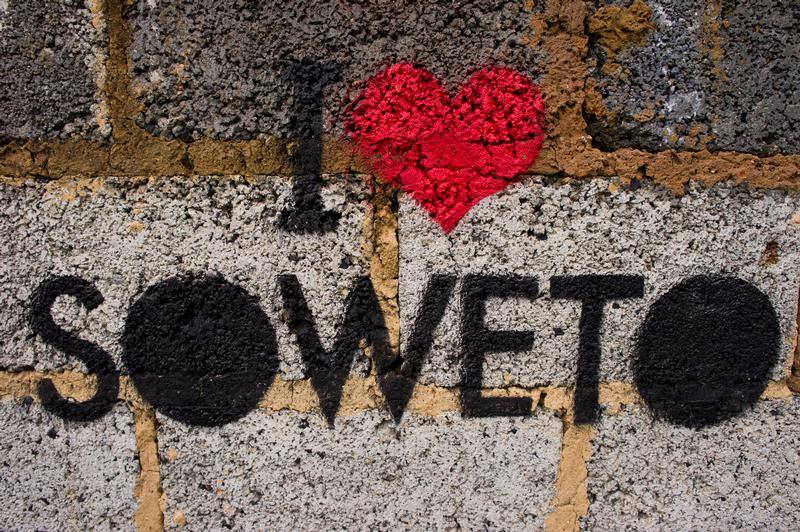 The gateway into southern Africa, transit through Johannesburg airport on the way to another destination or overnight at an airport hotel before starting your adventure. Alternatively spend a day or two enjoying the vibrant City of Gold, a city of successful urban renewal projects, fantastic museums and galleries, 
new marketplaces and a thriving 
arts and food scene. A tour of Soweto is a must, visit the Hector Pieterson Memorial, Apartheid Museum, Mandela House and Vilakazi St, the only street in the world to house two Nobel Peace Prize recipients! Soweto tours can be arranged by
bicycle
, on quad bike or on foot, also consider an overnight stay in Fair Trade accredited accommodation in the heart of the township.
Kgalagadi Transfrontier Park & Augrabies Falls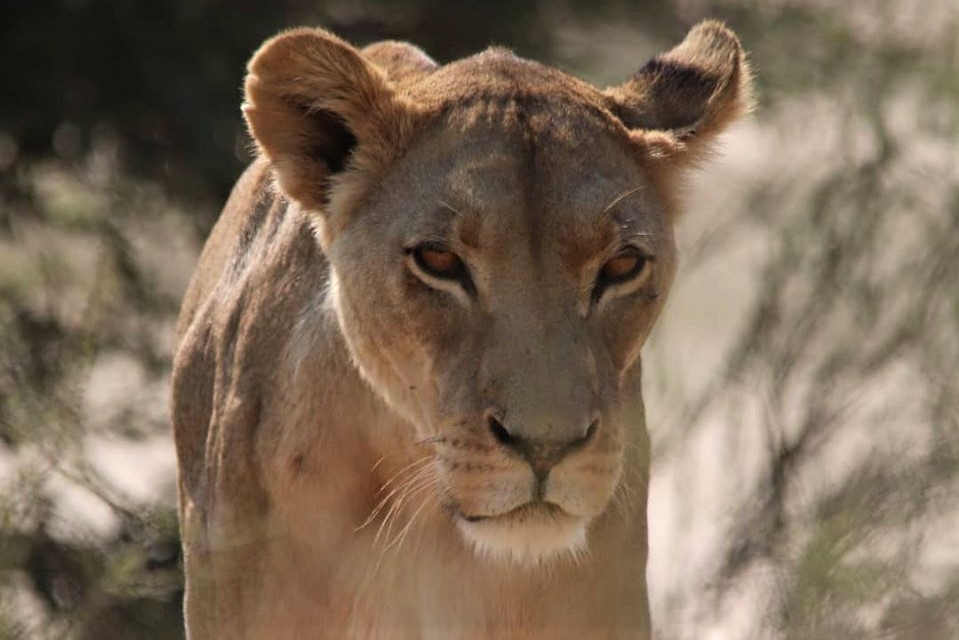 Let your soul feed on the magic of the Kalahari Desert in the remote north west of South Africa. Homeland of the #Khomani San Bushmen, the red desert sand dunes and golden sunsets of this unique place will remain with you forever. Spend time with the #Khomani San, learning about their amazing culture and go in search of the Kgalagadi's black maned lions, amazing cheetah, spectacular leopard and startling gemsbok. A self drive adventure is more than worthwhile and a range of options await you from camping in fenced and unfenced campsites and luxuriating in purpose designed yet affordable wilderness camps and the magnificent community-owned Xaus Lodge. At the Augrabies Falls, west of Upington, the mighty Orange River cascades for over 50 metres and is a sight and sound not to be forgotten.
Slideshow - click an image to zoom and navigate