The Otter Trail is a well known 3 day overnight hike that the more fit and adventurous traveller can do along the spectacular Storms River coastline. For those who don't have the time, or fitness, there is a great half day walk which we highly recommend to a waterfall which plummets down the rocky cliff faces of the Storms River coastline to a pool right by the ocean.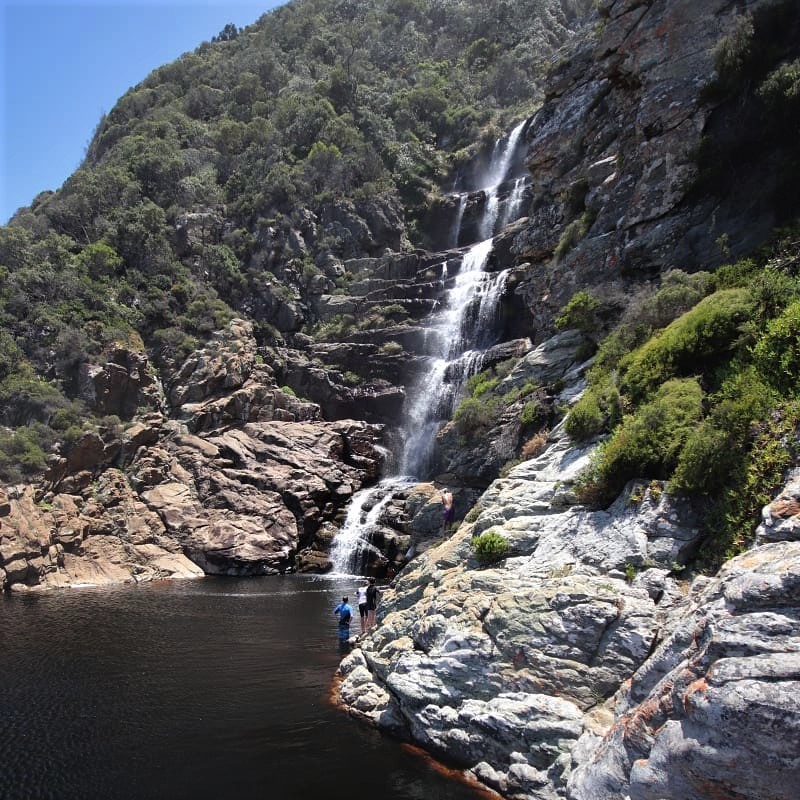 This walk will vary in length depending on your fitness level and ability to rock jump – not for the feint-hearted the path often disappears over massive boulders as it meanders down the jagged, tortured coastline passing dramatic caves, moving through serene forest and traversing numerous rock pools filled with life.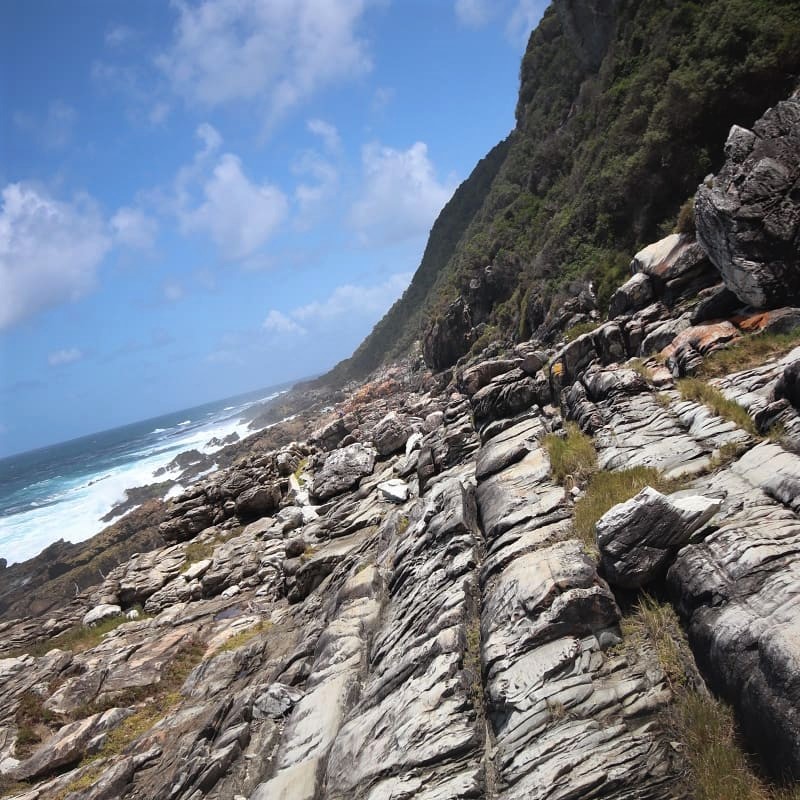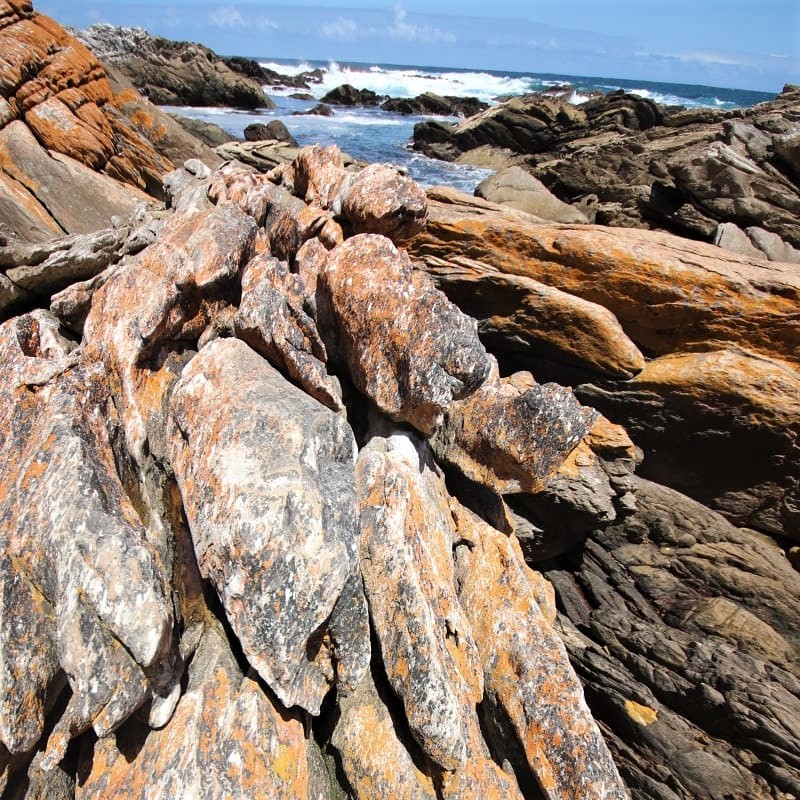 Make sure to pack a picnic tea or lunch to enjoy when you get to the waterfall itself, as well as swimmers and a towel in the warmer months as the crystal clear rock pool beckons all who come to test her waters. The waterfall is at least 50 metres high and has some of the freshest and cleanest water around. If you're daring enough to swim in the icy water, take a slow glide through the water to the base of the falls where you can enjoy the cleanest (and coldest) shower you may ever have. We also found some great rock shelves to dive off (after testing the depth of the water below) – take a small but tricky climb up any rocks that take your fancy, check you can land in the water (and it's deep enough) and take the daring plunge! We just loved taking photos of the waterfall and fabulous shapes and textures all around.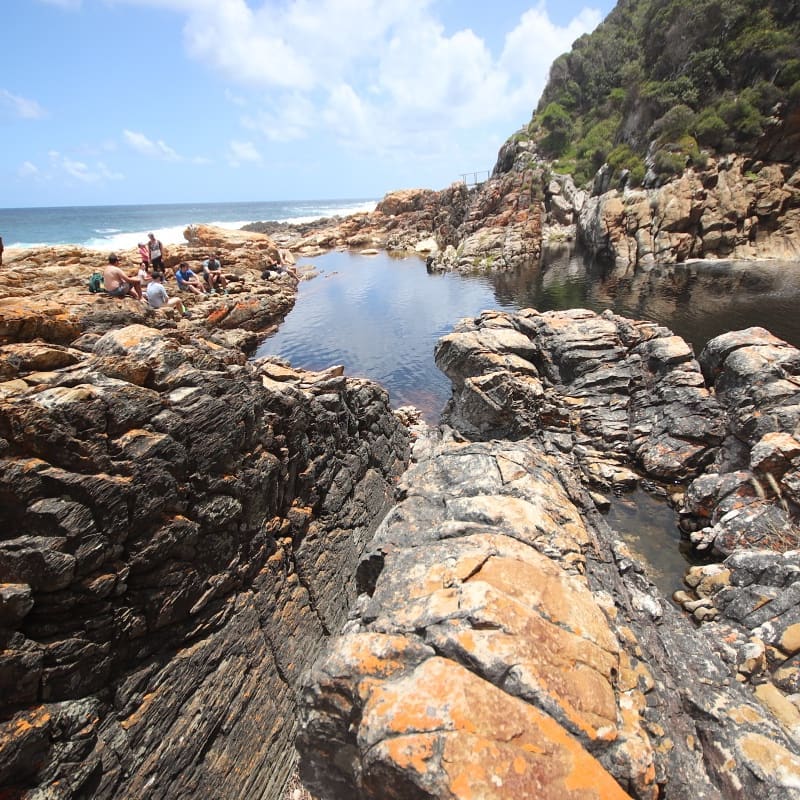 This is definitely a must if you're an adventurist and a great activity to do along the Garden Route which is included in the following Travel Africa itineraries:
Self-Drive Cape Town & the Garden Route – 11 days (Accommodated)

Self-Drive Classic South Africa – 22 Days (Accommodated)