Fly-In Okavango Delta Magic – 4 Days (Accommodated)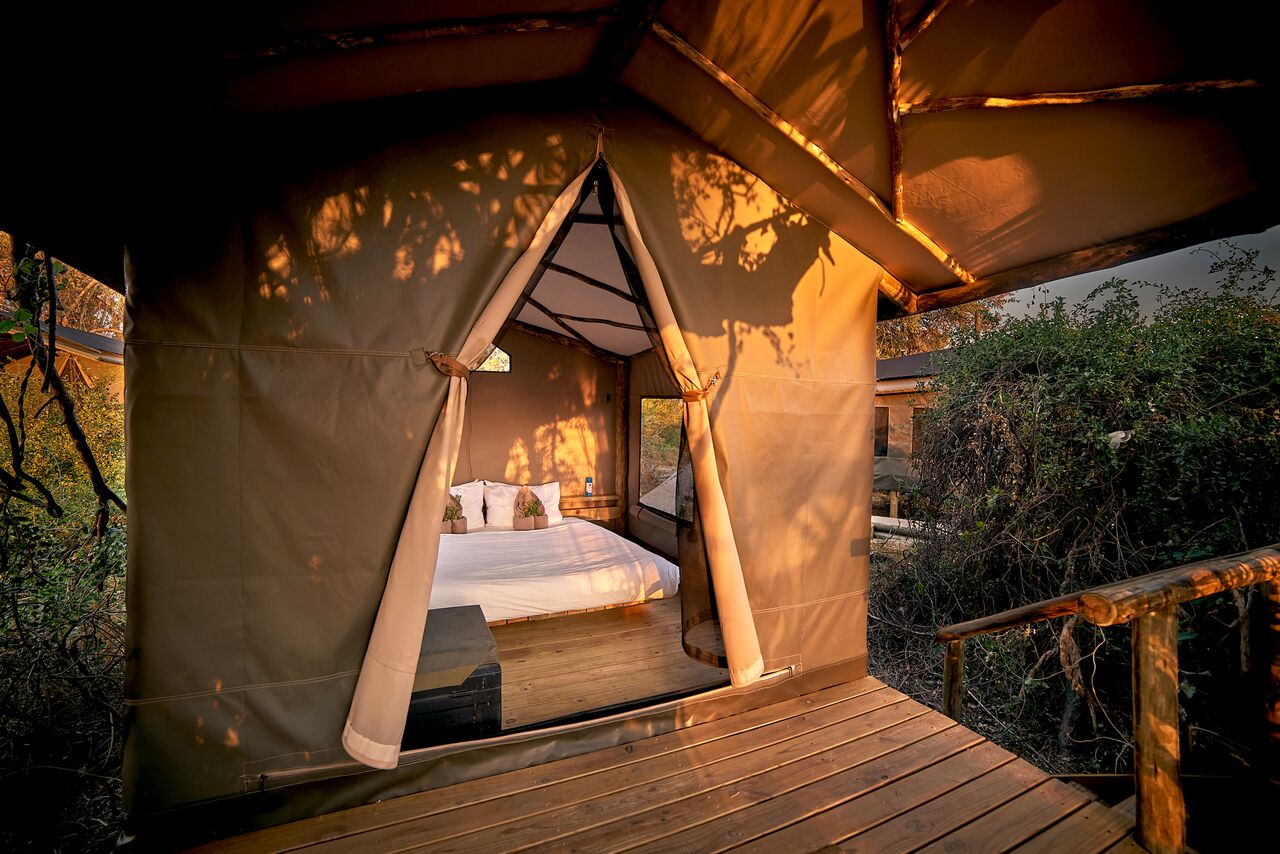 Standard Accommodation
Oddballs Rustic Camp
Price – 2021 
From AUD$1,900 per person sharing
(low season rates, rates increase for peak season)
Upgrade Accommodation  
Moremi Crossing
Price – 2021 
From AUD$2,350 per person sharing
(low season rates, rates increase for peak season)
Luxury Accommodation
Pom Pom Camp
Price – 2021 
From AUD$2,850 per person sharing
(low season rates, rates increase for peak season)
Enjoy an exclusive, intimate safari experience in the heart of Botswana's Okavango Delta. Be pampered by lodge staff whilst your safari guide leads you on mokoro trips along the reed-lined channels of the Delta and guided game walks on the Delta's wildlife rich islands. The Okavango Delta is an incredible wildlife rich, water wonderland and is a definite bucket-list item.  

Choose between three accommodation grades - Standard, Upgrade or Luxury. Interactive itineraries for each accommodation grade can be viewed below.
These are just a few of our favourite lodges to tempt you - contact us to find out about other suitable options. Note that some lodges, depending on location within the Delta, also offer morning, afternoon and night game drives.
You will be met and transferred by light charter aircraft from Maun Airport to your Delta lodge.
The Okavango Delta is exceedingly beautiful. A jewel in the middle of the Kalahari Desert, the Okavango Delta is Africa's largest and most beautiful oasis – an isolated, lush green paradise with some of the richest wildlife in the world. The maze of waterways, lagoons, vast grassy plains and palm-fringed and wooded islands is home to crocodile, hippo, elephant, lion, leopard, hyena, giraffe, wild dog, rare antelope and around 400 bird species.
Stay at:
Standard – Oddballs' Rustic Camp (full description below)
Upgrade – Moremi Crossing or similar (full description below)
Luxury – Pom Pom Camp or similar (full description below)


What else can Travel Africa help you with?
Travel Africa specialises in all types of travel in Southern Africa.
Please enjoy looking through our website. Here are some other itineraries you might be interested in.
Fly-In Okavango Delta Magic Gallery