Self-drive safaris in Southern Africa
People don't think twice about a self-drive holiday in Australia, New Zealand, Canada or the USA, so why not a self-drive safari in southern Africa? Self-drive is something tens of thousands of travellers from the UK and Europe do every year  – and in southern Africa you drive on the same side of the road as in Australia and the UK! Read our blog A day in the life of a self-drive safari to get a sense of what a self-drive safari can involve and how it can be an exciting and rewarding holiday for all!
Southern Africa is the perfect destination for self-drive travellers - especially those who prefer independence, flexibility, want to get 'off the beaten track' to more remote places, those on a budget or travelling with children.
The benefits of self-drive safaris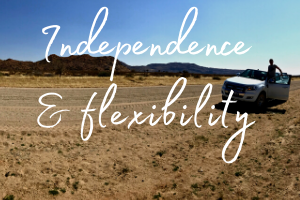 Choose when to go and where.

Stop and start as you

'

d like.

Really enjoy those special moments at your own pace.

Choose from a huge array of vehicle options, from small sedans to 4WDs. 
Mix and match accommodation options, from camping to luxury lodges.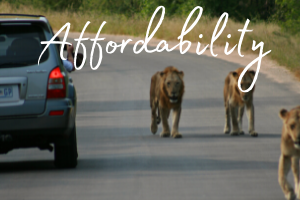 Self-drive travel is excellent value for money.

Experience destinations that you thought were too expensive.

Save costs in terms of transport, guides, food and accommodation.

Economies of scale benefit families, friends and groups of travellers.

S

tay for longer and spoil yourself with special treats.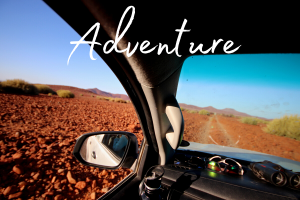 Get off the beaten track to places tours and larger vehicles won

'

t, or can

'

t, go.

Get an incredible sense of achievement from driving to exciting destinations.
Spotting your own animals whilst on a self-drive safari is such a thrill!
Discover your own special places and highlights.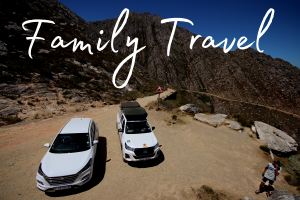 Self-drive is a great option for travelling with kids.
Don't worry about fitting in with other people - experience your travels at your own pace.
Stop whenever, where ever and for however long to experience those family gems.
Shape your holiday around your own family's needs and desires.
Self-drive safaris and safety
We find that self-driving in southern Africa is as safe as driving in any other part of the world as long as common-sense is used - we wouldn't self-drive with our 3 children time and time again if it wasn't!
As with anywhere in the world, we can't guarantee anyone's complete safety, but rest assured that we design all our self-drive itineraries with your safety as the number one priority. We always:
ensure that we are fully

up-to-date with any issues occurring in a region,

design your holiday to concentrate on the traveller-friendly areas and avoid any known hot spots,

ensure that self-driving distances are achievable in daylight hours and that you won't be driving at night and

provide detailed information about your route options so you know exactly where you are going. 
In southern Africa you drive on the left, same as Australia, the roads are on the whole well maintained (even in Namibia where the majority of roads are gravel), and signage is very good making it easy to navigate, especially as we include a GPS or Wi-fi Router and data so you can follow Google Maps etc. 
Driving on safaris in national parks / game reserves requires a little more care and consideration and that's why we provide comprehensive information sheets to guide you through the dos and don'ts of driving with Africa's incredible wildlife.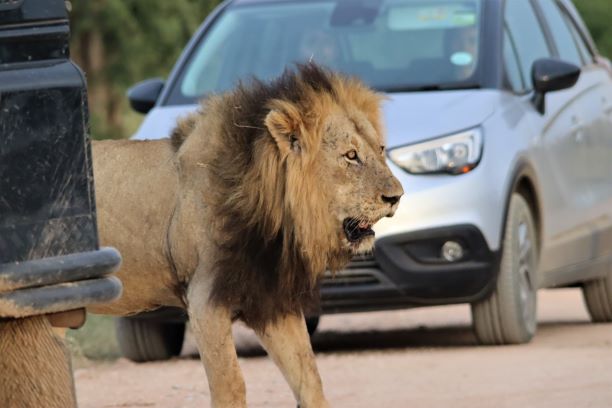 Self driving in comfort in Kruger National Park, South Africa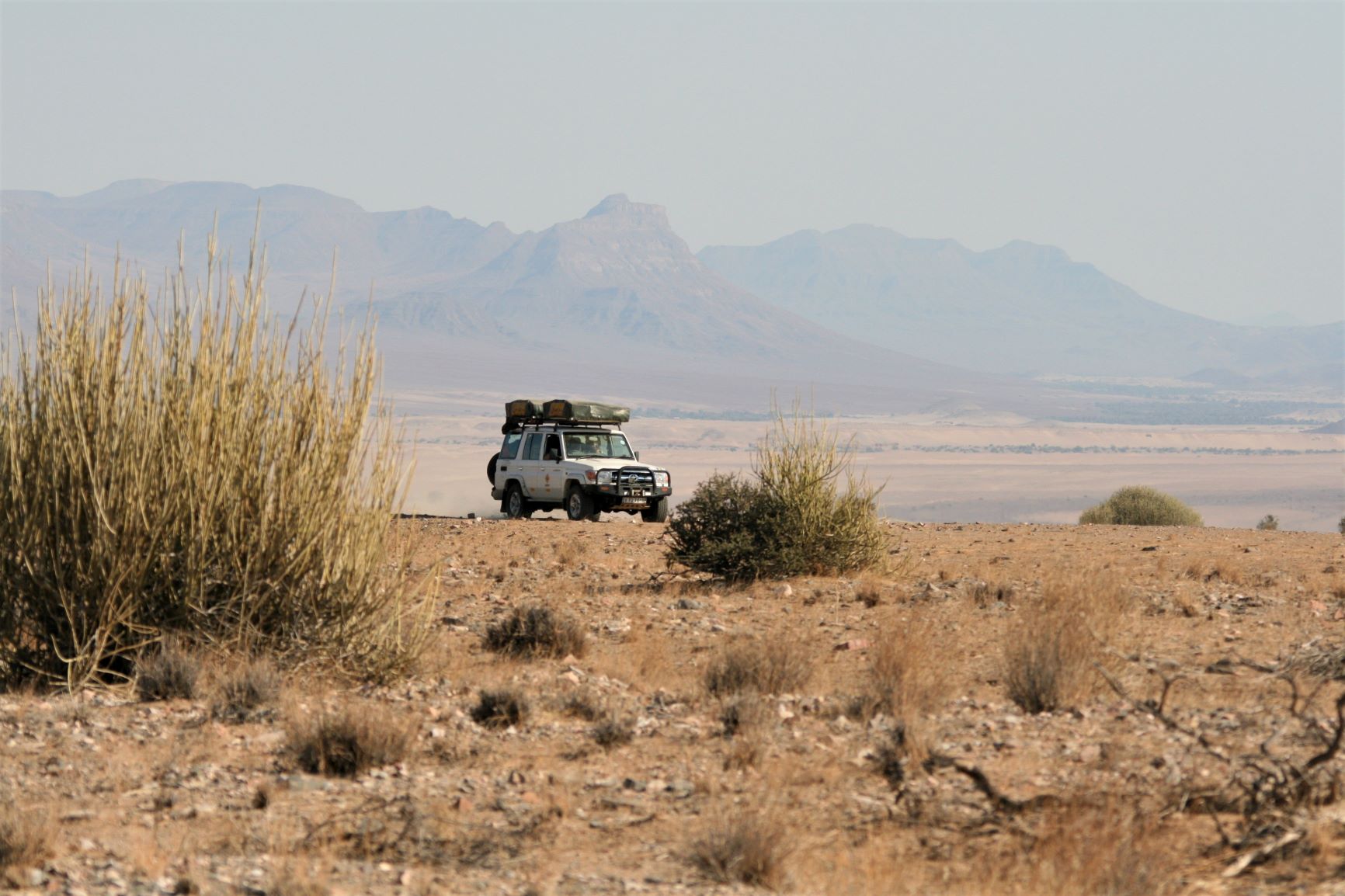 4WD through the breath-taking landscapes of Namibia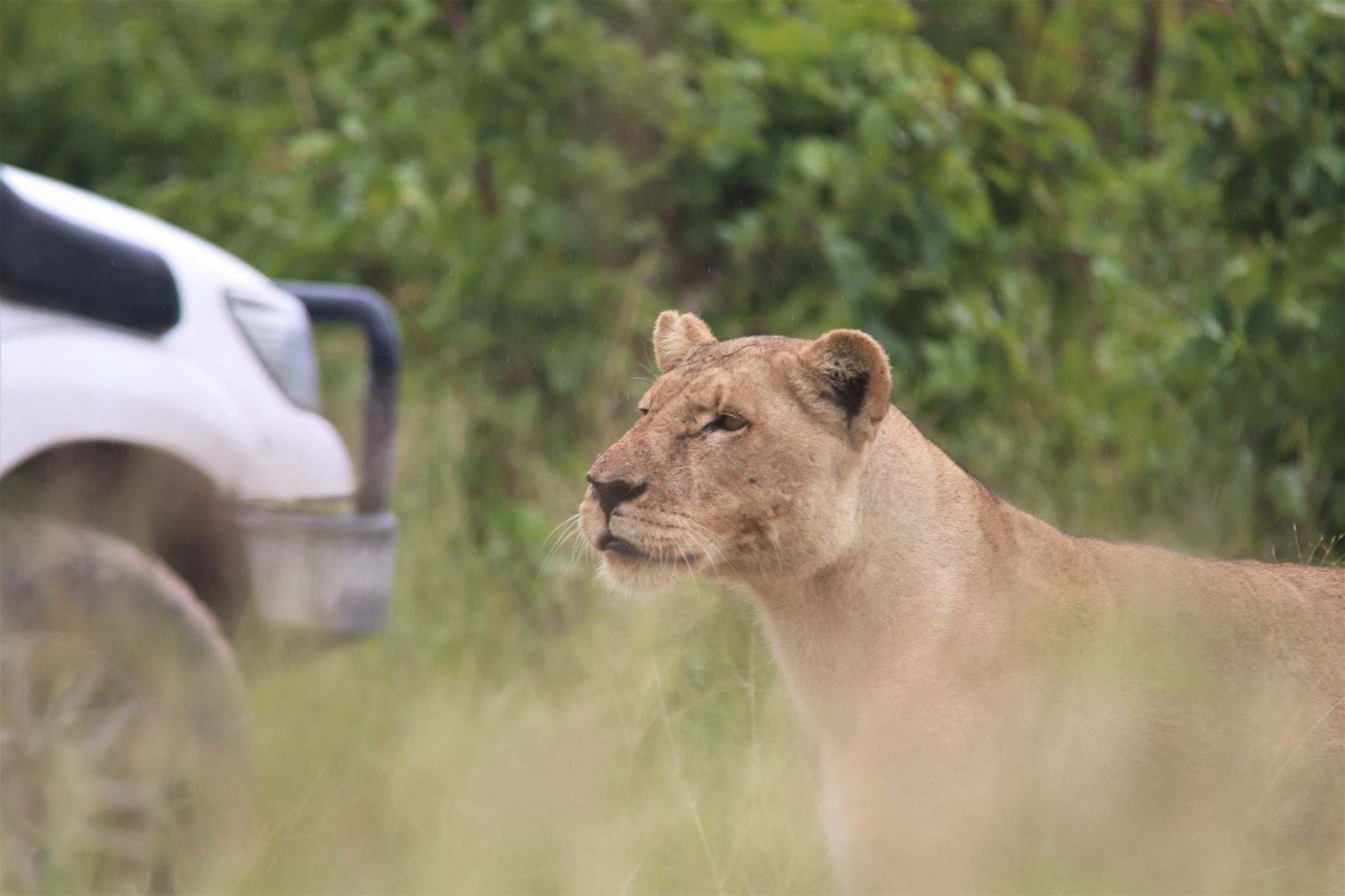 Self driving adventure in Savuti, Botswana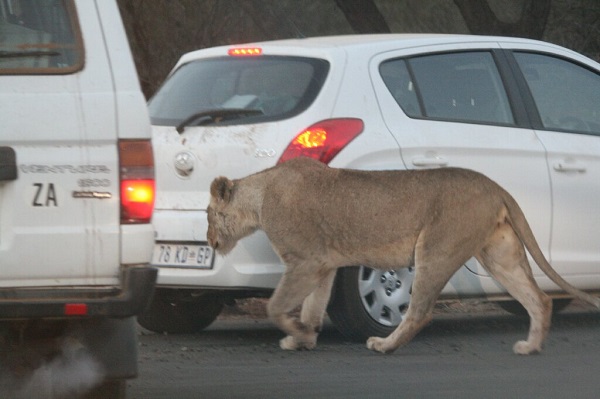 So exciting to be so close to this lioness, Kruger National Park, South Africa
Way off the beaten track, Kunene, Namibia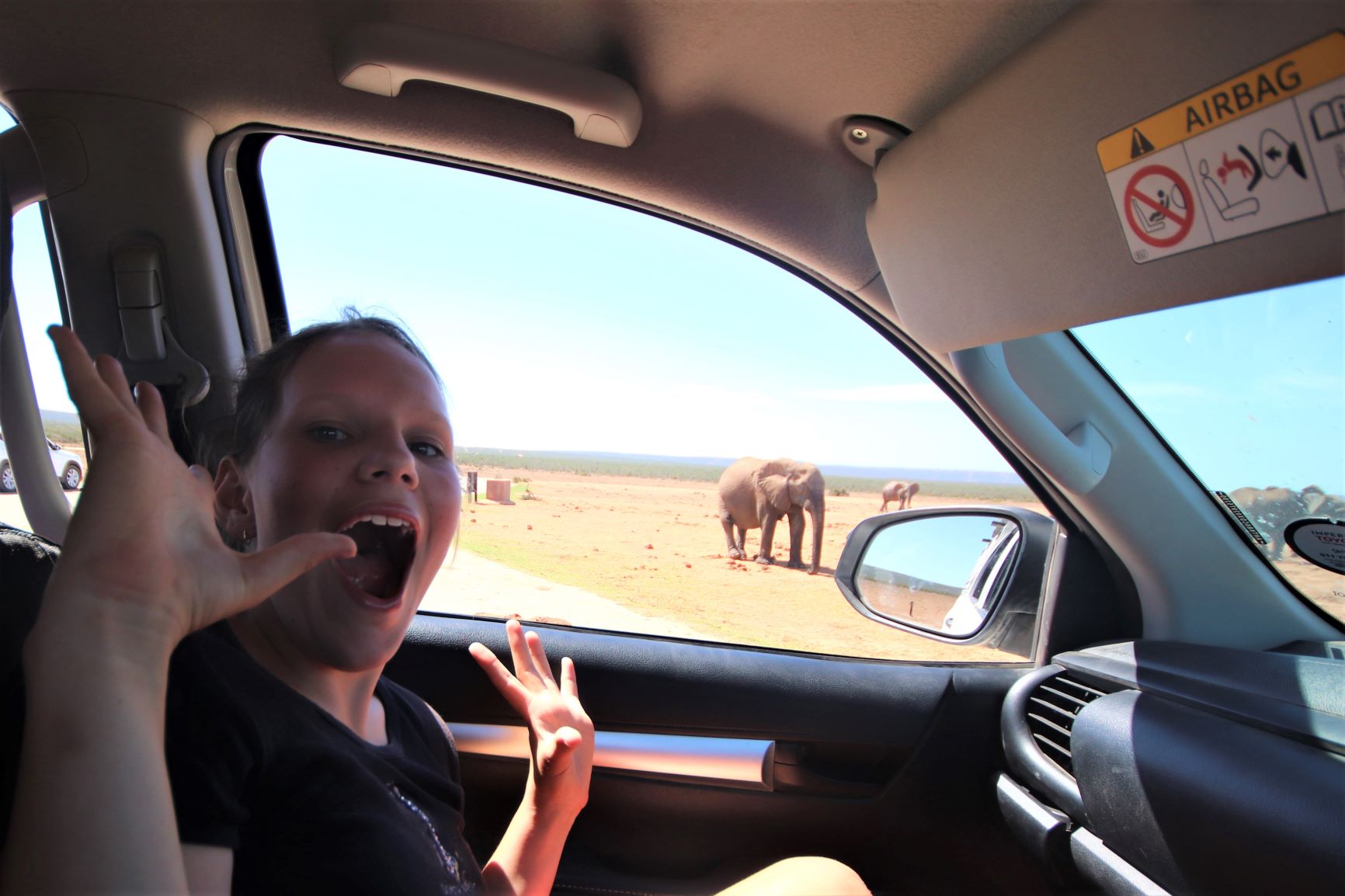 Our daughter Rhian up close and personal with the elephants of Addo, South Africa
Read more about self-drive travel in southern Africa in our blogs and testimonials



A day in the life of a self-drive safari
Sossusvle Sand Dunes, self drive Namibia
Kgalagadi Transfrontier Park Wilderness Camps – exclusive yet affordable comfort
Namibia self drive tour – easy and comfortable
A 3 night self-drive safari in Kruger - how lucky can you be?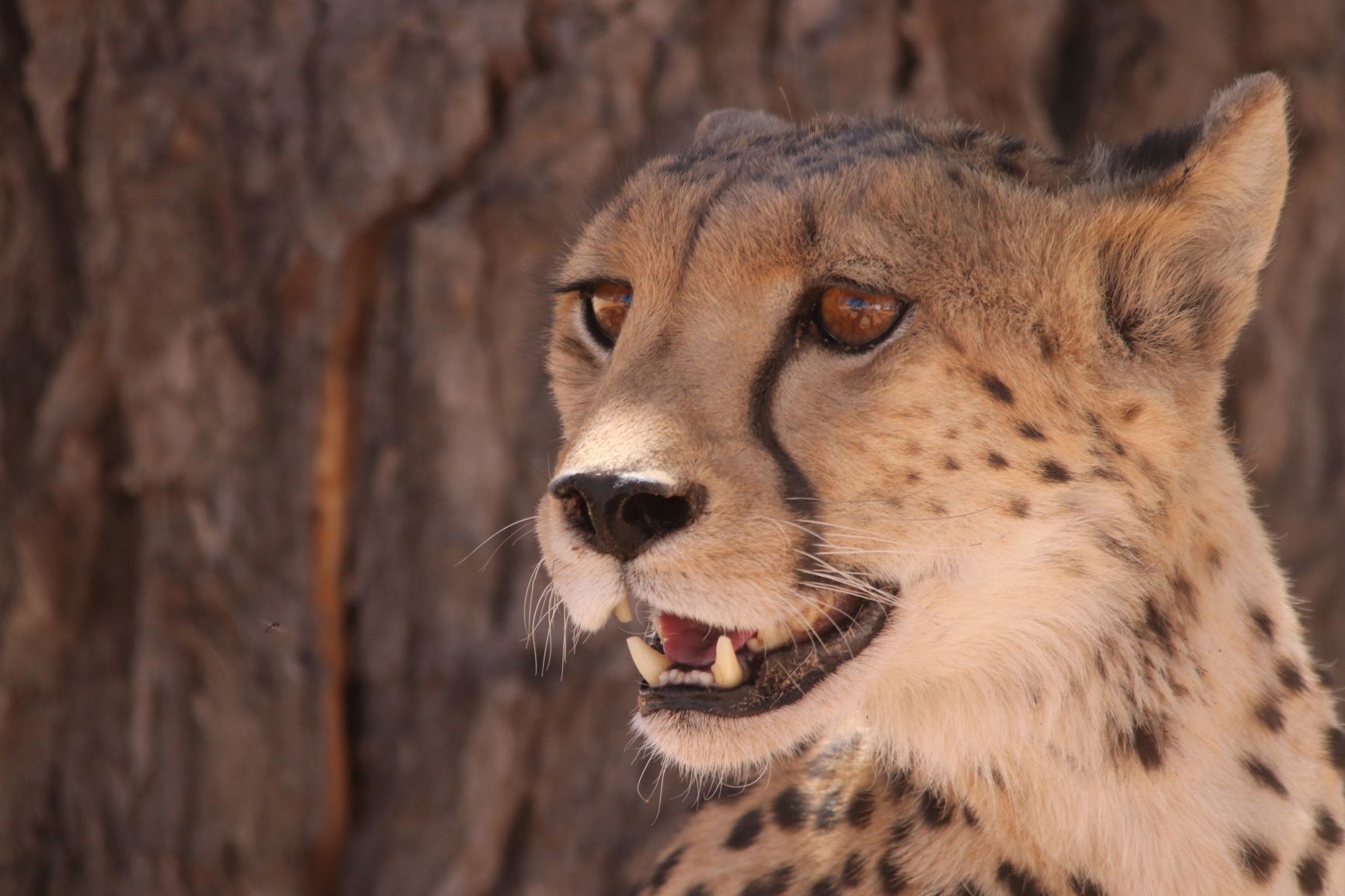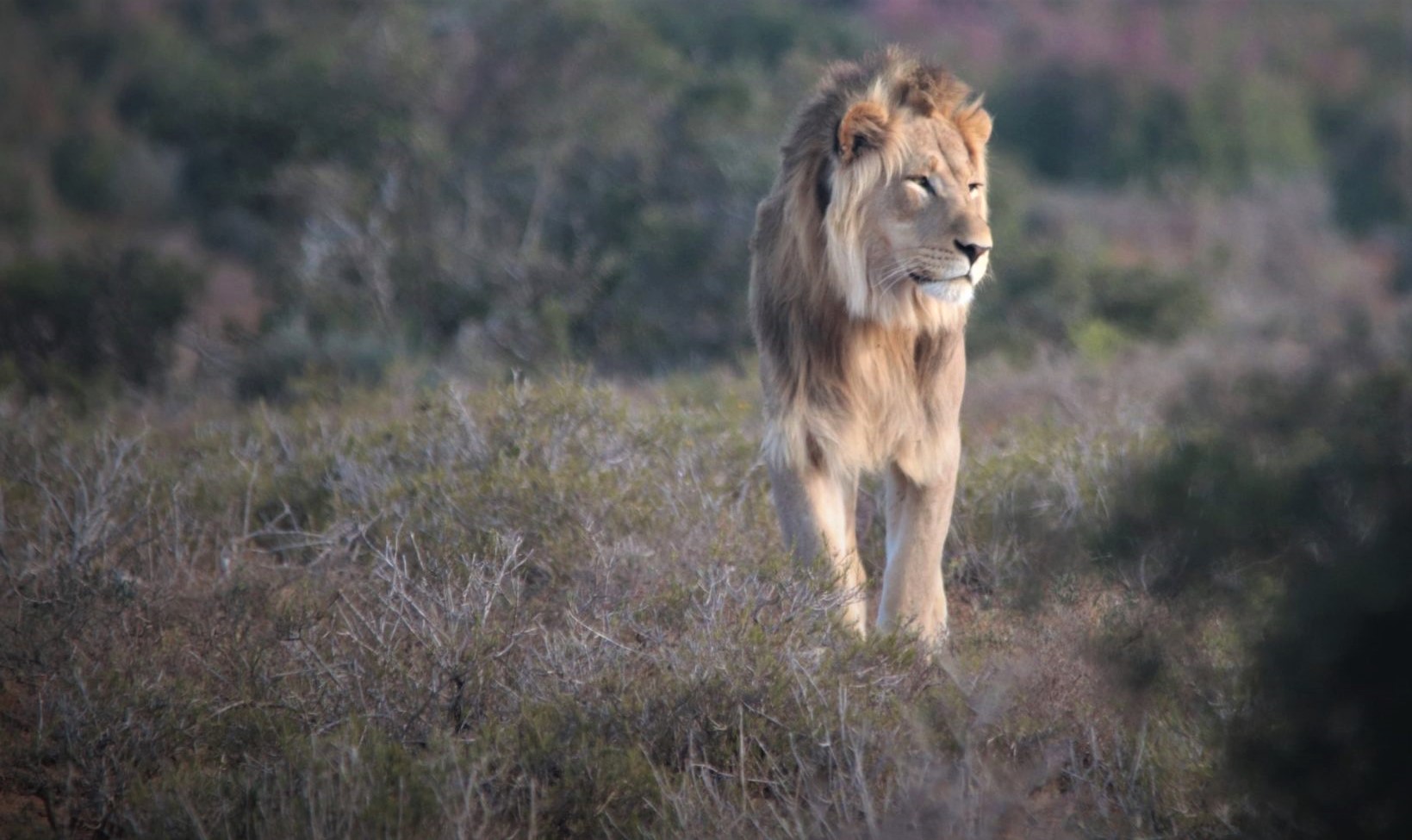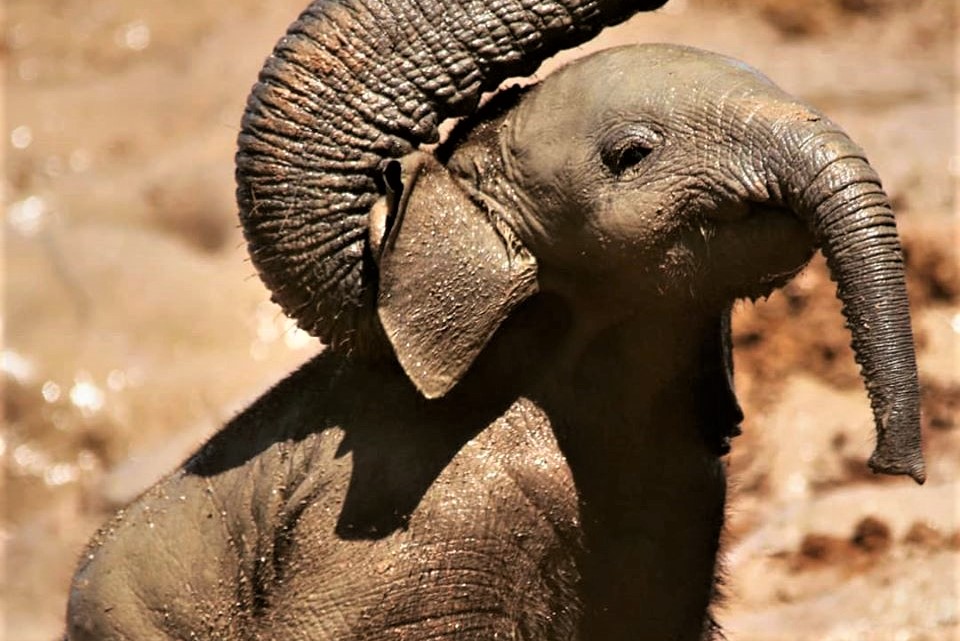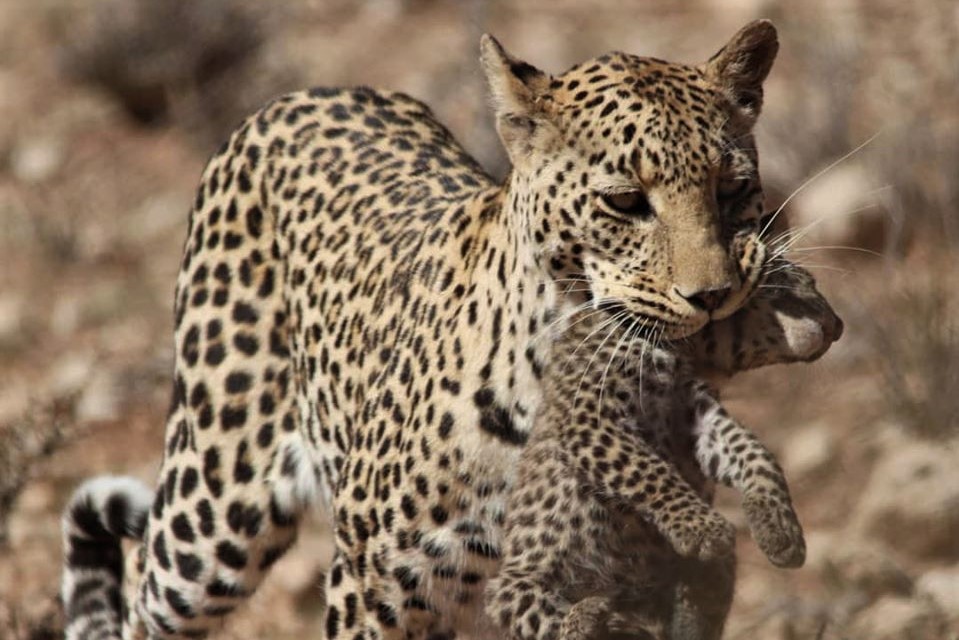 Camping in the Kgalagadi Transfrontier Park – animal encounters at Mata-Mata campsite by 14 year old Rhian
Spending Christmas Day 2017 with the Best Cheetah Mum in the World
The lions of Addo Elephant Park
Addo Elephants – drama at the waterhole
Kgalagadi Transfrontier Park Leopards – a once in a lifetime encounter
EMILY & NAVID
EMILY & NAVID - SELF-DRIVE ZIMBABWE, BOTSWANA & NAMIBIA - 2023

Now that we are back at home after our 3 month adventure, we wanted to sit down and write you a proper thank you. Our 25 nights on self-drive safari was the major highlight of our whole Africa and Europe experience. We had never done any 4x4ing, nor been to those countries before, so we put ourselves in your hands and you delivered! We were consistently impressed with the smooth logistics and excellent choice of accommodations. You even took care to select us prime individual campsites (or tents) within each property where relevant. The itinerary document you provided was very helpful - in fact we found the written directions easier to follow than Tracks4Africa and more reliable than google maps. The suggestions on what to do in each place were also a great starting point. Having not been to the region before, the choices for what to do and where to stay were a bit overwhelming, but the itinerary you put together for us was a perfect balance between wildlife and culture, parks and towns, remote and luxurious. We can't wait for the next time and will heartily recommend your services to whoever asks! Once again, a big thank you for making our dream trip of a lifetime come true!
KEN & MARIA
KEN & MARIA - VICTORIA FALLS, SELF-DRIVE BOTSWANA & CAPE TOWN - 2023

We have just returned from an incredible adventure starting in Victoria Falls then driving a rented 4WD for a week through Botswana from Kasane to Maun, and then flying to Selinda Reserve for a three night stay, followed by five nights in Cape Town. Our vehicle rental, accommodation and other detailed arrangements were all organised by Travel Africa and everything went according to plan. The assistance Travel Africa gave us in the planning of this trip was superb. We have no hesitation in recommending them to any future traveller. The trip was a really unforgettable experience.
MICHEL
MICHEL - SELF-DRIVE CAPE TOWN & THE GARDEN ROUTE - 2022

Well... short version... WOW! Did the Garden Route. Kudos for the choice of hotels and the itinerary. All went according to plan, great country to visit. Mind blowing scenery, great food, great people all the way (am I using "great" too often?) Ticked a bucket list item nearly on everyday of the trip. Thanks again for organizing, it was really great!
JEANENE & JEAN-CLAUDE
JEANENE & JEAN-CLAUDE - CAPE TOWN & SELF-DRIVE NAMIBIA, BOTSWANA & VICTORIA FALLS - 2022

John and I cannot thank you enough for what you organised for us, from start to finish it was perfect in every way. Car hire, lodges and your very detailed itinerary were fantastic. We loved the freedom of having our own car, stopping along the way to each new destination. Everyday had a wow moment, drives never felt long with the scenery changing, locals always happy to wave and smile, wildlife along the roadside, giving way to the occasional animal crossing. We were lucky to see the big 5 along with so many other animal sightings, one waterhole in Etosha was like a scene out of the lion king with over 1000 animals of different species except for the cats, we spent an hour sitting there in awe of what we were experiencing. 2 sightings of leopard in Chobe, Soussevlei was incredible, climbing Dune 45 and Deadvlei is something that needs to be seen, photos do not do it justice. We feel very privileged to have been able to see 6 rhinos at a waterhole at our accommodation along with elephants and giraffes. The Okavango was an unbelievable experience, our second night we had 12-15 hippos walk very close past our campsite and with a full moon it made for an incredible sighting. The flight over the Okavango is a must and we loved seeing it from the air as it gives you very different perspective on what we had experienced from the ground. From Cape Town to Namibia then Botswana and Victoria Falls and finishing in Soweto (Lebos Backpackers was just brilliant as was the 4 hour tour) was everything we hoped for plus so much more. Africa has a way of getting under your skin and just makes you want to see more. We will be talking about this trip forever and telling our family and friends if they have thought of Africa as a holiday to just book it and book it with you of course and go. From helicopter flights over Victoria Falls and the Okavango, to all the animal sightings, culture, accommodation, doing Devils Pool at Victoria Falls, navigating some interesting roads the list is endless. John and I feel thank you is just not enough. It was the most incredible adventure and definitely worth the wait.
Zoe
ZOE & FAMILY - SELF-DRIVE NAMIBIA, BOTSWANA & South Africa - 2020

Our family of four just returned from a month self drive camping trip from Windhoek to Johannesburg via Botswana and Victoria Falls. After trying (and failing) to organise my own itinerary I contacted Travel Africa Your Way and had the trip planning done by Chris.
I cannot recommend Chris highly enough - he has been extremely helpful and provided excellent route planning and communication through the entire process of the trip. The fact that he has travelled to Africa extensively with his own three children really helped dispel any fears about travelling with our own primary aged kids. His input allowed us peace of mind and ease of decision making which was highly valuable as we drove 8000km across countries we were unfamiliar with.