Self drive safaris in Southern Africa
Southern Africa is the perfect destination for self-drive travellers - especially those who prefer independence, flexibility, want to get 'off the beaten track' to more remote places or those on a budget.
People don't think twice about a self-drive holiday in New Zealand, Canada or the USA, so why not a self-drive safari in southern Africa? Self-drive is something tens of thousands of travellers from the UK and Europe do every year  – and in southern Africa you drive on the same side of the road as in Australia and the UK! Read our blog A day in the life of a self-drive safari to get a sense of what a self-drive safari can involve and how it can be an exciting and rewarding holiday for all!
When looking at a self-drive safari in southern Africa, with Travel Africa you are talking to the experts. During our numerous trips over the years to southern Africa self-drive is the way we travel, for the convenience and independence it gives. We have done all kinds of self-drive trips and visited all the countries we specialise in, all with our own vehicle. These trips include:
quick flits along the Garden Route and around Cape Town in a small sedan;

3 or 4 week trips between Johannesburg and Cape Town in larger sedans (when the kids came along!) or SUVs;

two and three week safaris in Kruger using SUVs;

exploration trips to the beaches of Mozambique and the Limpopo National Park (the Mozambican extension to Kruger) in a 4x4;

full on adventure trips with fully equipped 4x4s and roof top tents to the fabulous game reserves of Namibia, Botswana, Zambia and Zimbabwe; and

exploration of Namibia

'

s remote,

'

off the beaten track,

'

Kaokaland region up to the Kunene River on the border with Angola - including the famous Van Zyl

'

s Pass!
With Travel Africa you are safe in the knowledge that you are working with people who have done the type of trip you are after, have driven the types of vehicles you are looking to hire and have driven them in the places, and on the road conditions, that you will experience.
We give you peace of mind by working closely with you to custom-make and book your itinerary – including ensuring you have the most appropriate type of vehicle and accommodation for your trip. We also give you detailed trip dossiers, which include routes, directions, tip and hints on driving in southern Africa, ensuring you have all the information you need to enjoy every minute of your trip and feel comfortable and secure with your holiday plan!
Our in-depth knowledge, based on extensive personal experience, gives you the peace of mind you need for your African travels with destinations including South Africa, Botswana, Namibia, Zimbabwe, Zambia, Malawi, Mozambique, Lesotho, Swaziland and more!
- Self-drive travel is excellent value – more affordable travel means you can make your budget go further, stay for longer and get superior value for your money.
- Self-drive travel gives you an incredible level of independence by choosing when to go and where, stopping and starting as you'd like and really enjoying those special moments.
- You can get off the beaten track to places tours and larger vehicles won't, or can't, go.
- You get an incredible sense of achievement from spotting your own animals and finding your own things.
Self-drive is a great option for travelling with kids, you don't have to worry about fitting in with other people and can really shape your holiday around your family's needs and desires.
Which vehicle do I choose?
When planning and booking with Travel Africa we help you choose the right vehicle for the type and style of your trip. We partner with well established, reputable vehicle hire companies that offer latest model vehicles, often less than 3 years old, full servicing of vehicle every 10.000 kilometres, roadside assistance throughout southern Africa, GPS units or Wi-fi router with 1GB data per day included in South Africa (sedans and SUVs) and Namibia (non-camping 4x4 vehicles) - for camping 4x4 vehicles GPS with Tracks4Africa maps can be included at additional charge - and full trip dossiers with routes, directions, distances, information of places to stop along the way and information of driving in the countries you are travelling in.
This means you can rest assured that your vehicle will be suitable for your trip and full back up support is only a phone call away.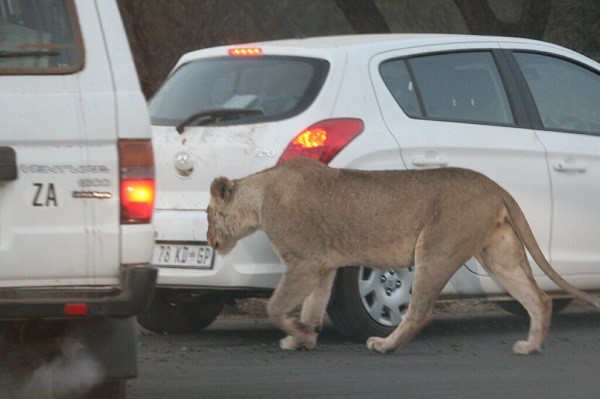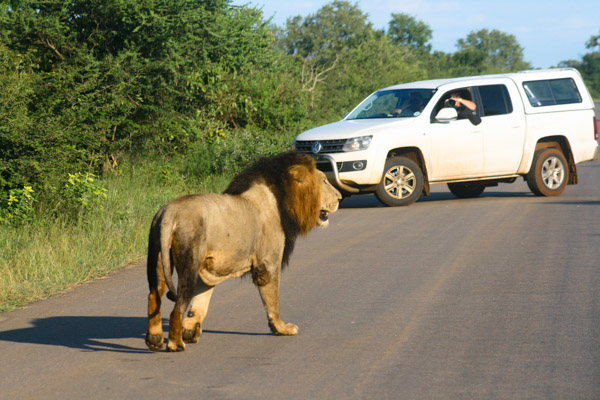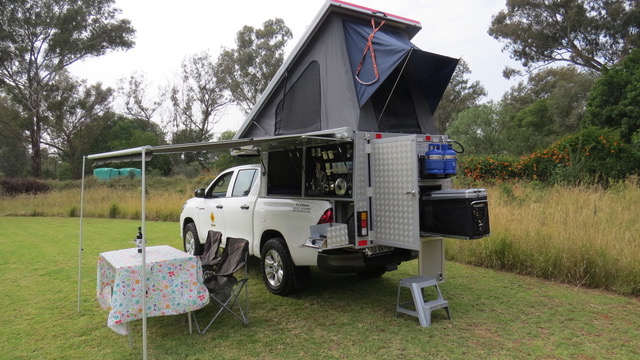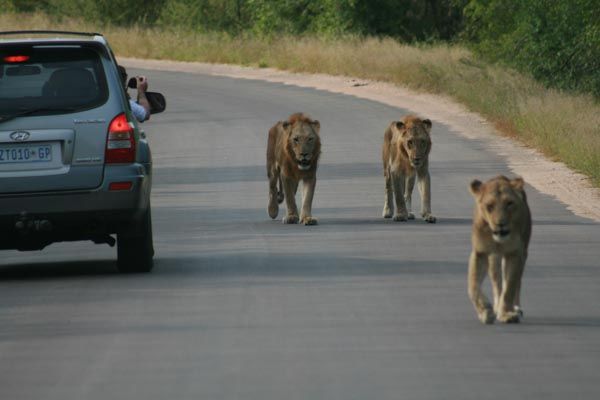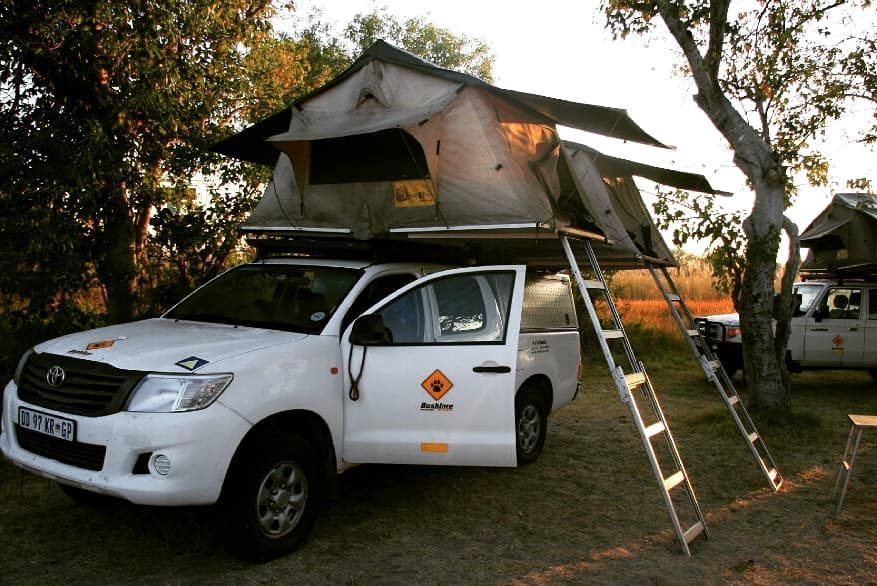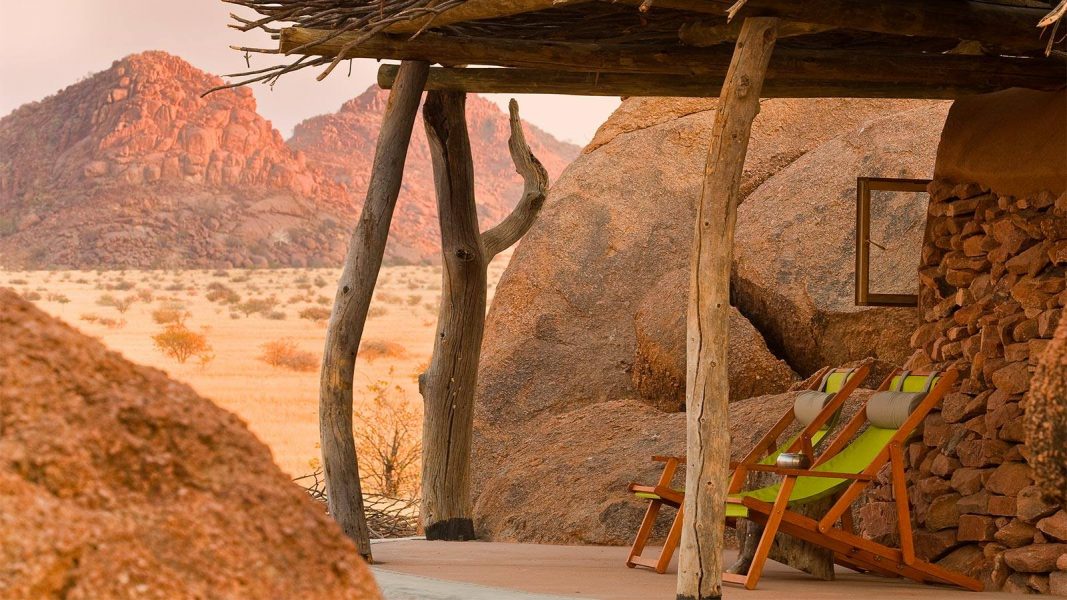 Self-Drive Safari Vehicles Gallery