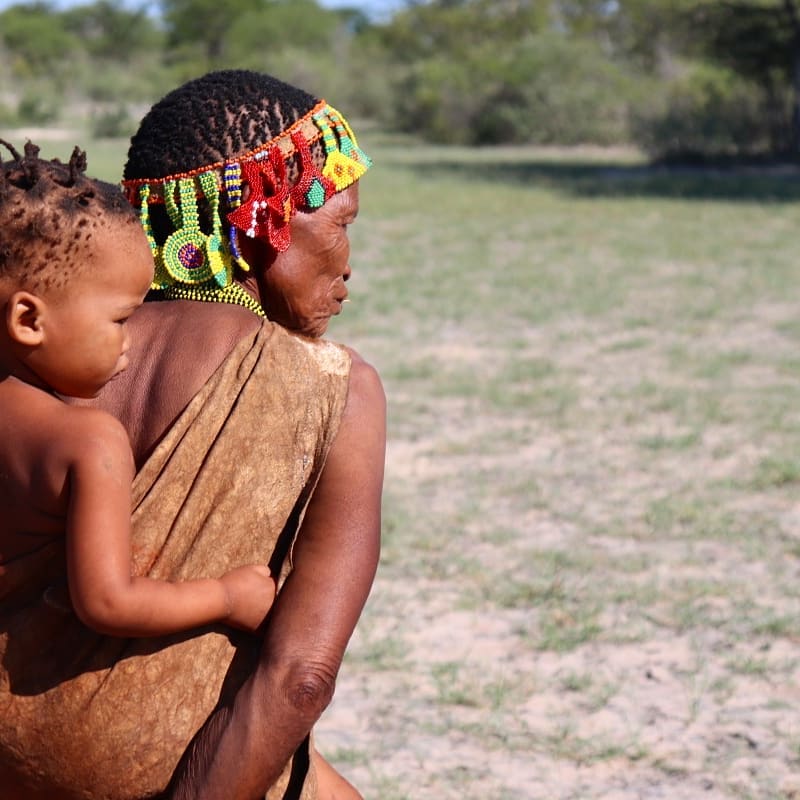 Learning about new cultures and meeting different people is at the heart of travel and in north east Namibia you have the amazing opportunity to not only visit the Nyae Nyae Conservancy and be hosted by the Ju/'hoansi – San Bushman community, but also do a range of fabulous cultural activities.
We did the half day cultural experience and loved every minute. Our San guide, Tsemkgao !I/ae – Smallboy, drove us about half an hour from the Tsumkwe Lodge to Mountain Post village (the tours are rotated between different San villages) where we were met by a lovely family and had the opportunity to say hi to each other.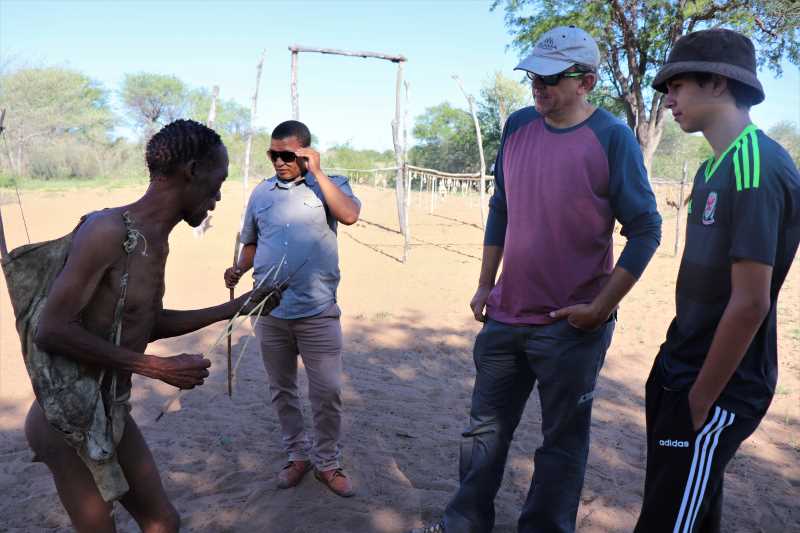 We then went on a fantastic 2 hour walk into the Nyae Nyae bush, following our hosts and stopping every so often to learn about a medicinal plant, taste a delicious bulb or fruit, find out how to make a fire from scratch and the highlight for us – learning how to make a bird snare complete with play acting the capture of the bird!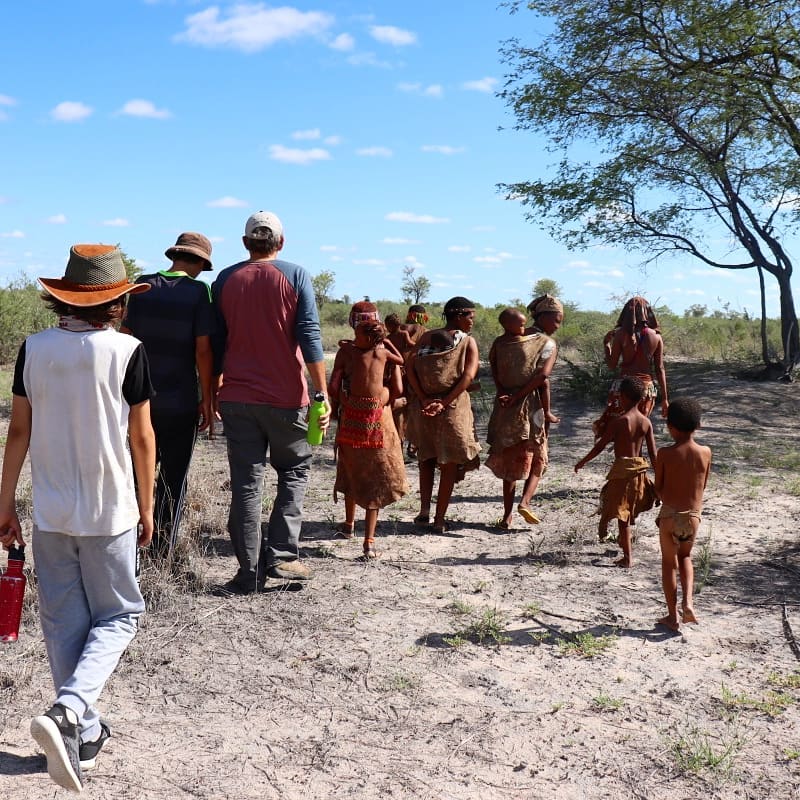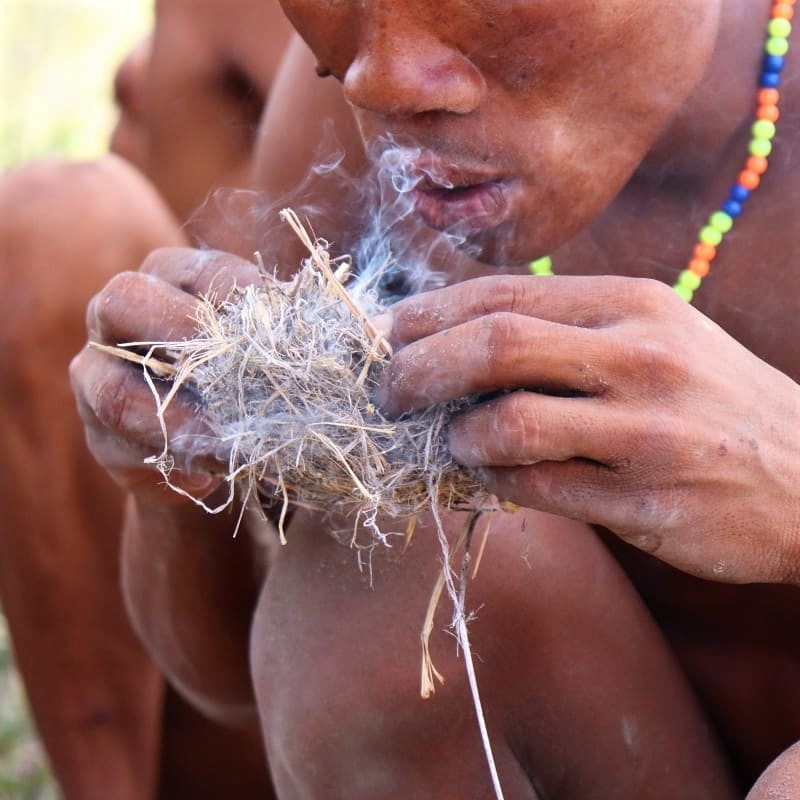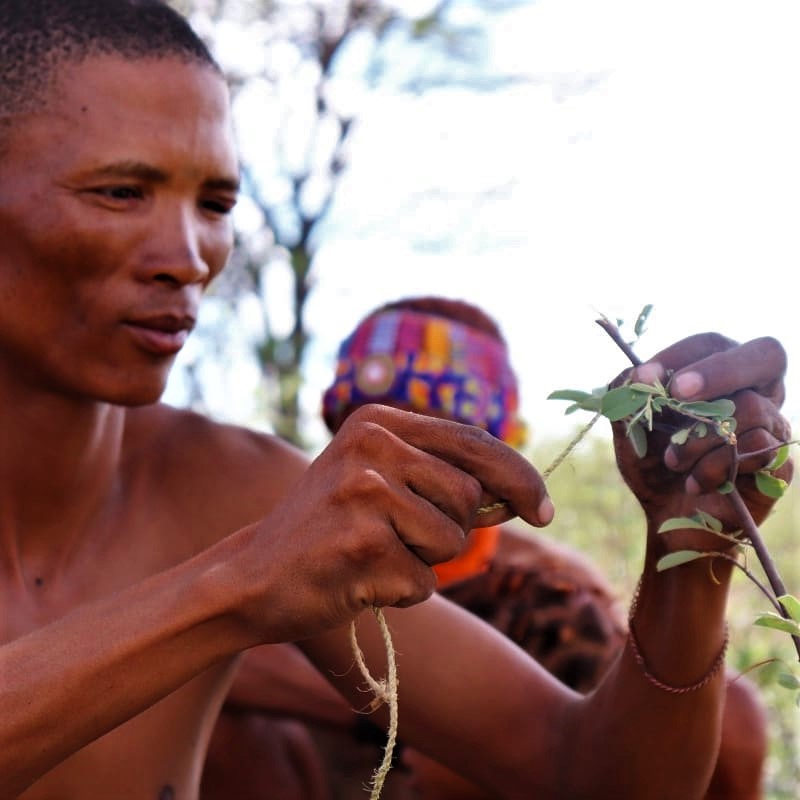 Although we couldn't communicate directly, and Small boy translated for us, we all realised how much is communicated without language and that that we could learn about medicines and food without being able to understand the spoken word. We felt so at ease walking with the family. Knowing the community are in charge of tourism in Tsumkwe gave us confidence that Mountain Post village were deciding what they did and didn't want to share with us. We were not only able to get a glimpse into the Ju/'hoansi's rich and ancient culture but love the fact that 100% of profits from tourism at Tsumkwe Lodge go towards improved livelihoods for the local community through the funding of education, training, cultural preservation and more.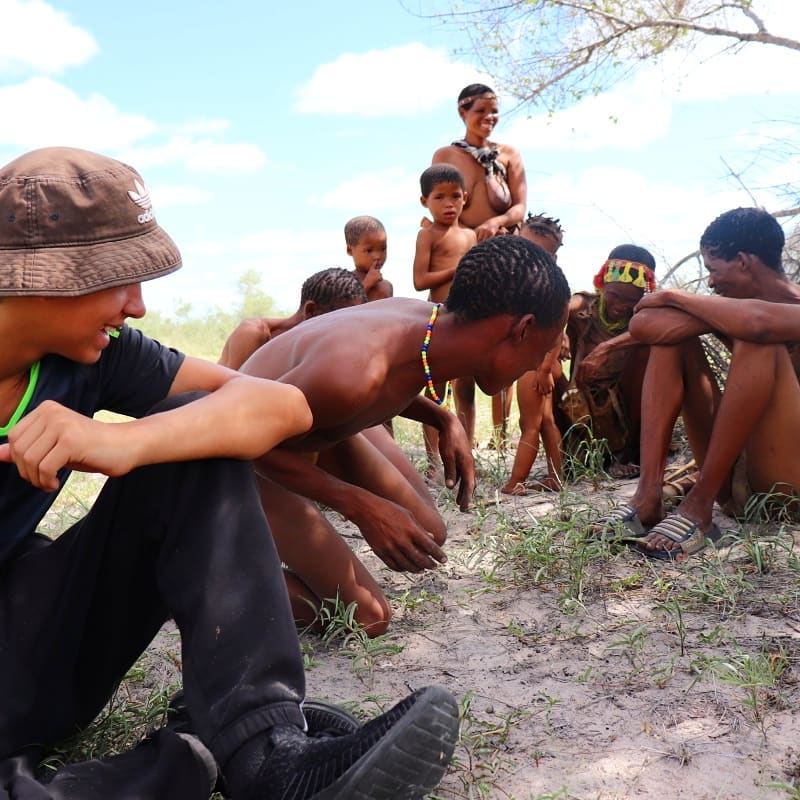 Cultural activities on offer at TUCSIN's Tsumkwe Lodge include:
Half Day Cultural Village Visit
Full day Cultural Village Visit
Half day Holboom Excursion (Giant Baobab Tree)
Half Day Nyae Nyae Pans Excursion
Full Day Khaudum Excursion (read out blog Khadoum National Park – for the truly adventurous)
Storytelling
Star Gazing
Traditional Archery
Cultural Dance Performance
Ju/'hoan Village Immersion Tour
Tours can also be combined and tailors to suit.