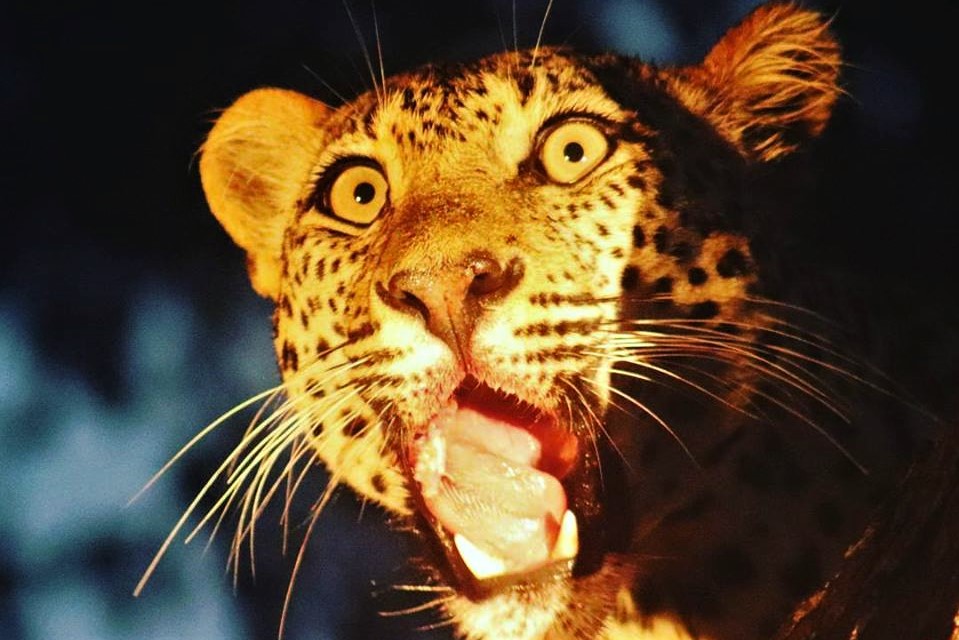 As the sun sets over Africa a whole new group of animals and birds emerge from their day time sleep. Hyenas, lions and leopards are masters of the night – taking advantage of the cover of darkness and the cooler temperatures to hunt down their prey and mark their territories. Serval and the elusive caracal are lesser known feline hunters of the night. Spotted genet, civet, white tailed mongoose and jackal are on the move, porcupine start their night time shuffles dragging along their cloaks of spines, bush babies steal your heart with their huge round eyes, huge hippos are out of the water grazing grass for their dinner, chameleons are easier to spot as spotlights reveal their camouflage, and nocturnal birds emerge to swoop down on the unwary – Scops Owls, White Faced Owls, Barn Owls, rare Pel's Fishing Owls and Night Jars.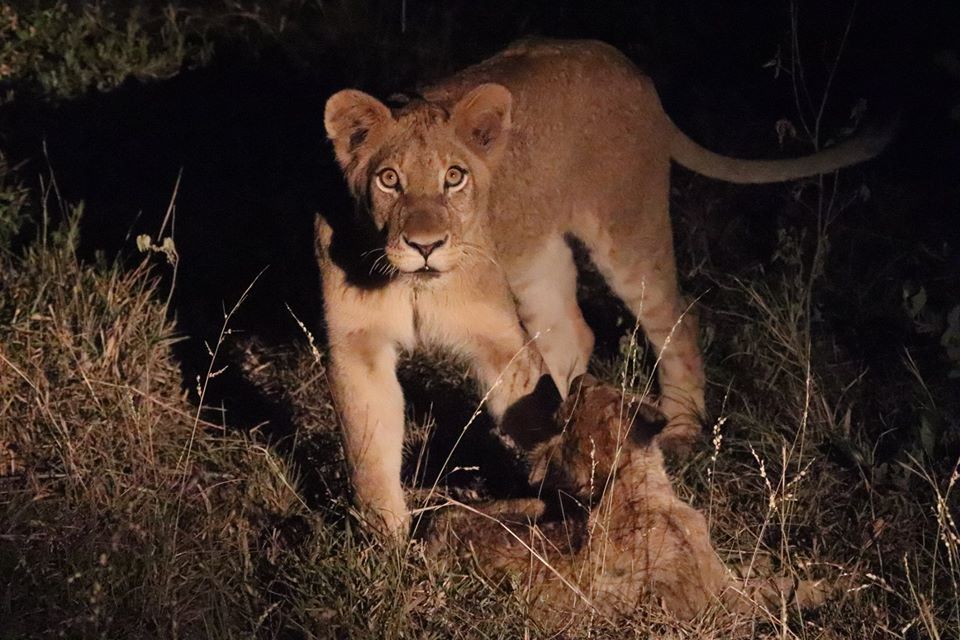 Being able to spend time with such animals is a privilege – but you are entering their domain so you need to respect their privacy and their strength. One of the best ways of doing this is on an organised night drive with either national park rangers or private tour operators. Safe in these vehicles, spotlights are used to scan the bush for the tell tale sign of reflected animal eyes.
South African National Parks (SAN Parks) run night drives in many of their national parks. National parks rangers take you out – often in a truck – a bit cumbersome but it gives you great height for animal spotting, and if you sit in the right spot you can control the spotlight and have the challenge of scanning and spotting the animals!
Make sure you take warm clothes with you! Even when the day's been really hot, night time temperatures can drop and as you're driving through the night the wind chill factor can make it very cold. Take some snacks and drinks with you (more expensive private night drives usually provide a sundowner). Also take your binoculars as it's easier to identify and see animals that are further away with your binos. And only take your camera if it has a good flash or night time settings as trying to get a good night time shot can detract from just enjoying the moment.