News from Hwange III
Godfrey's latest update from a very hot and dry Hwange National Park in Zimbabwe – 27 September 2015.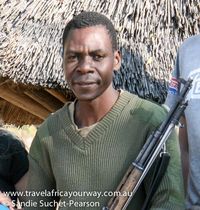 Shumba Picnic Site: Sable and roan antelope are now coming in big herds as it is getting drier and drier around Shumba, but the pan is still full as the solar pumps and the wind mill are working well. Lions are also coming to the camp everyday, there is also a pack of wild dogs which usually hangs around.
Masuma Dam: Masuma is half full and there is much activity with the bigpride of lions being seen nearly everyday as they usually come to the dam in the mornings and late evenings. There is also a cheetah which hangs around the palm trees, the other day it caught an impala but people in the hide made some noise and it let go on the impala and quickly disapeared in the bushes.
Mandavu Dam: Mandavu is still very full with the big herd of buffalo coming in everyday.
Sinamatella: Sinamatella is also busy with elephants coming in the camping ground every night, kudus and impalas also come at night thus attracting lions which usually end up following them into the camp. Hyenas are also coming. Yesterday they ate other campers shoes, chair and a shower. They chewed them beyond repair. Baboons are also getting naughty everyday and now they have mastered opening bottles. The other day they took a console lamp (a solar lamp in a big jar) which was being charged, they opened it without breaking it and found out that there was nothing inside and left it on the ground and it still worked! Tourists arrivals are getting low again as we are also sometines going for days without campers.There will be an Annual game count on the 29 of Sep which we hope will bring more people.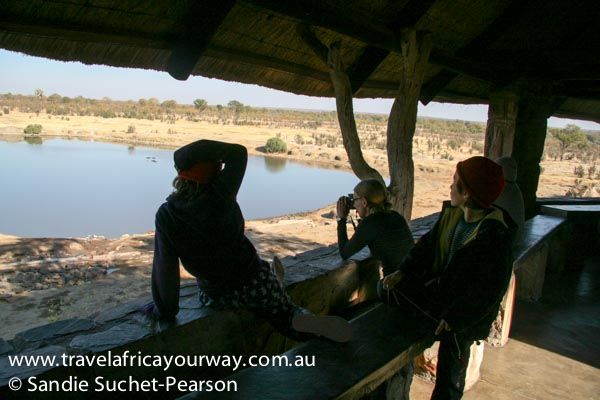 Masuma Dam, Hwange National Park