Lots of people are asking us if we took the photos we're using on our Website, Facebook and Google Plus – well we sure did! Sandie is a bit of a camera-fantatic and her kids are following in her footsteps  Chris doesn't mind taking the odd photo either – if he can even get his hands on the camera. We feel using our photos adds an important personal touch to our business. So yes,  we take extra care to use all our own photos wherever possible and the vast majority of photos we use on our Website, Facebook and Google Plus are taken by us. See our Inspiration page for lots of photographs as well as the stories behind the photos.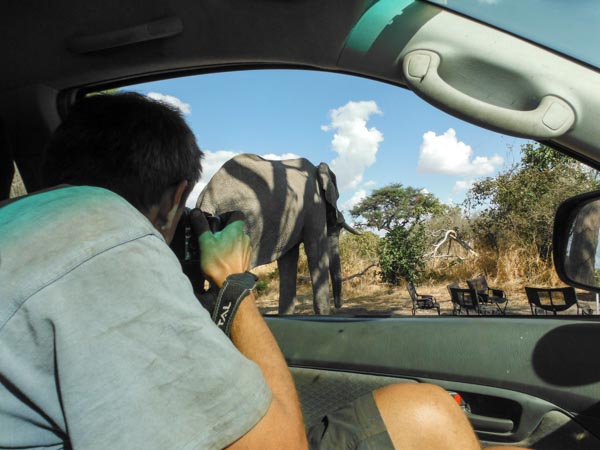 As this old male elephant visited our unfenced camp site in Savuti, Botswana, Chris struggled to fit him in the image with our 500ml zoom lens.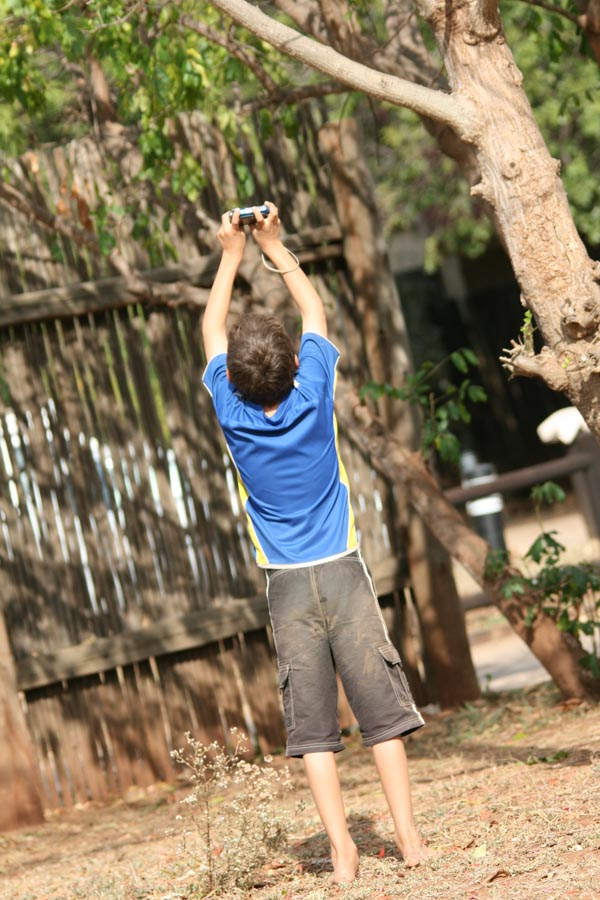 Kai doing everything he can to get a good photograph of a sunbird at Lower Sabie, Kruger National Park.