I'm not a big shopper at home in Australia – but when travelling in Africa I transform into a serious shopaholic. The art and craft products of southern Africa are just stunning and I am always on the look out for that something special. I love bringing a gorgeous piece home with me and having it close to always remind me of special times and places on one trip or another in Africa. I am very aware though that buying the wrong things from the wrong people can really reinforce some of the terrible inequalities that exist in Africa and indeed throughout the world (for example, buying an 'authentic' African piece that was made in by ripping off workers in China whilst enriching the middle man based in his luxury residence in Johannesburg doesn't do much to support empowerment in southern Africa). However there are some just amazing people doing amazing work and purchasing these products can really and substantially support local artists and local communities.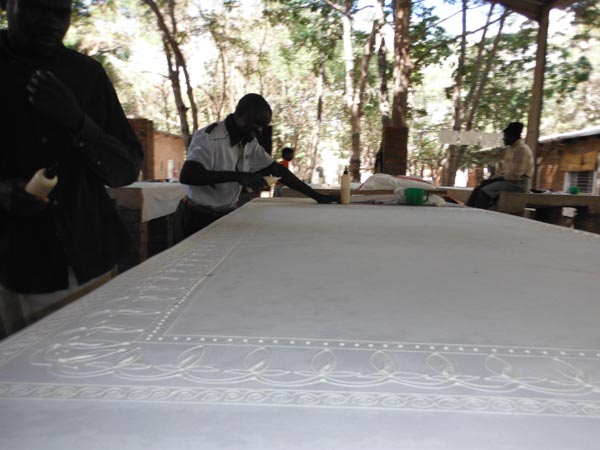 One such enterprise is the Tribal Textiles Factory in Mfuwe in the South Luangwa Valley in Zambia (see our Zambia itineraries). This factory employs local men and women who produce the most spectacular textiles. You can do a tour of factory (or even spend a day creating your own art works!) where you watch the artists at work and see first hand the simple yet brilliant way in which they produce their fabrics. Then of course comes the hard part of the day – deciding which pieces to buy (we had to go back twice after realising we just couldn't not buy another piece!!).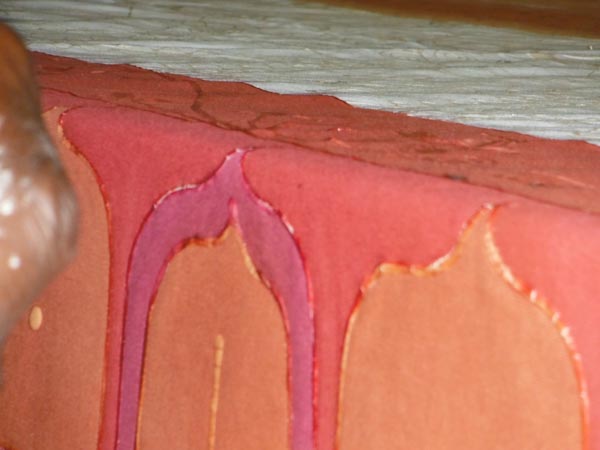 Adding colour after the line work has been created using a flour and water paste.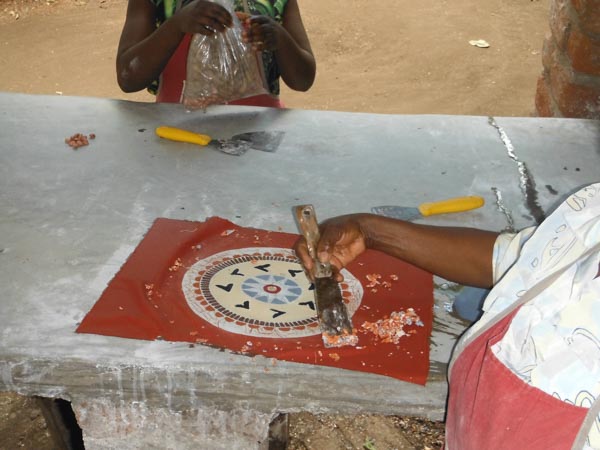 Scrapping off the paste after the paint has oven-set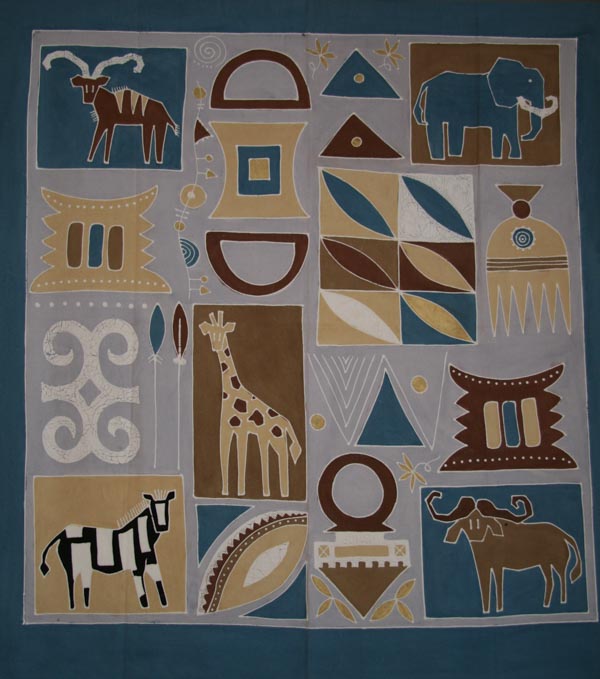 The finished product (all photos by the Suchet-Pearsons)